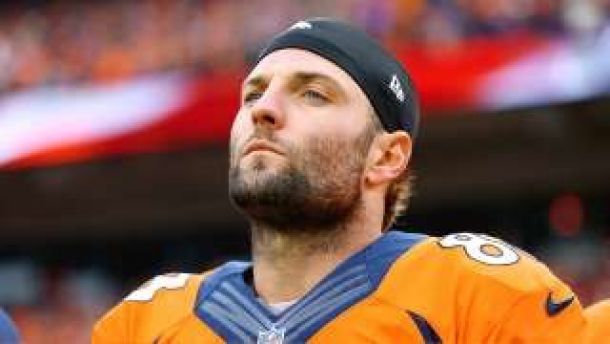 The 2014 NFL season was a disappointing one to say the least for the Denver Broncos. Not only were they bounced from the playoffs in a home loss to the Indianapolis Colts, but their offense was dismantled with injuries throughout the season. One of those injuries was to their slot receiver, Wes Welker.
Wes Welker is not the same player as he was in 2008, that's a given, but he still could make an impact for an offense. At this point in his career he has to think more long term, not Super Bowl, but life after football. His rocky year started after reports of a failed drug test. He was able to get his suspension reduced but his reputation definitely took a proverbial hit stick. After returning from suspension he struggled to find his grove all season. He suffered a couple concussions in a short period of time but still managed to record 49 catches. Does yours truly think it's time for him to hang it up? He should really consider it. As you've seen with all the lawsuits, these concussions are very serious. Will Wes hang it up? This writer honestly thinks he'll give it one more shot.
Wes is hitting the Free Agent market in 2015 and barring any physical setback this writer sees him making one more run.
Top teams that could be in the market for Wes Welker :
1. Denver (again)
2. Kansas City (Need Wide Receiver help)
3. Green Bay (If Randall Cobb signs elsewhere)