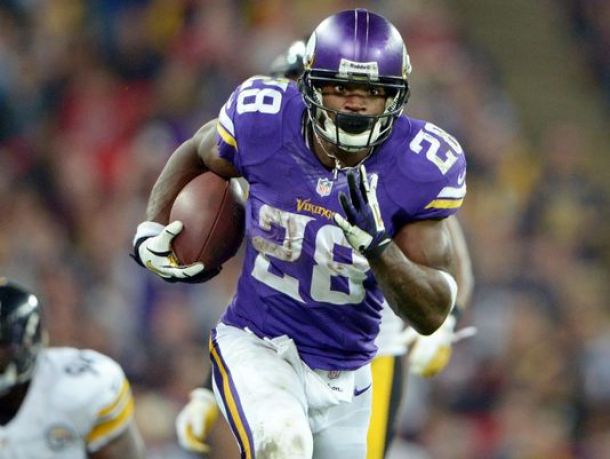 After much speculation and the rumor mill running at warp speed, Minnesota Vikings star running back Adrian Peterson released a statement on Wednesday. Peterson only played in one game in 2014. After week one, reports surfaced of a child abuse charge in which Peterson was accused of abusing one of his children. At first, the Vikings placed Peterson on a leave of absence, and ultimately suspended him for the entire season. Peterson felt that the punishment was excessive and a bit of a knee-jerk reaction by the NFL in the wake of recent domestic violence cases surrounding star players.
Throughout the off-season, many sources close to Peterson were saying that the running back wanted to be traded, and more specifically to a team that was going to be a contender. While Peterson never publicly stated those feelings, the Vikings responded by saying that they were not going to trade him regardless. Earlier this week, Viking Coach Mike Zimmer reassured those views and went even farther. "He's really got two choices. He can either play for us, or he cannot play," Zimmer told reporters after the Vikings' organized team activity practice. "He's not going to play for anybody else, and that's just the way it's going to be."
Peterson has not attended any team functions since week 1 of last season. Most notably he has not showed up for any organized team activities. After Zimmer made comments that Peterson's only options are playing in Minnesota or retiring, the star running back gave ground in a statement released through ESPN's Josina Anderson. "The reason I'm not attending OTAs has nothing to do with wanting to be traded," Peterson said. "It's about securing my future with the Vikings. It's business, not personal and I understand that firsthand. Go Vikings."
Peterson is currently under contract with the Vikings for another three years and $44.25 million left on his deal. None of the money is guaranteed.