It's time for Green Bay Packers fans to stop making excuses. It's time for fans to understand that wide receiver Jordy Nelson, as talented and dynamic a player as he is, could not fix the issues surrounding the Green Bay offense. The lack of production cannot be solved by just one player stepping up. Quarterback Aaron Rodgers is the problem. At least, that is what the mainmedia wants you to believe. "He's not making his normal throws, he looks lost, etc." While those points are valid at times, there have also been times this season where the two leading MVP candidates, Cam Newton and Tom Brady, have also looked a bit lost and out of sync. Does anyone remember that Buffalo Bills game for Brady?
Two different players need to have a serious "come-to-Jesus" moment in the near future, if Green Bay want's to even dream of making the playoffs. Before getting to those two, it must be mentioned that the Packers really do miss rookie receiver Ty Montgomery. While Montgomery was on the field, he proved a massive spark to the offense and return game. Maybe it's a total coincidence, but while Montgomery was active the Packers were undefeated. Last game he played in was against the San Diego Chargers. Since that time, he has not been active since sustaining an ankle injury. He's projected to return this week against the Detroit Lions.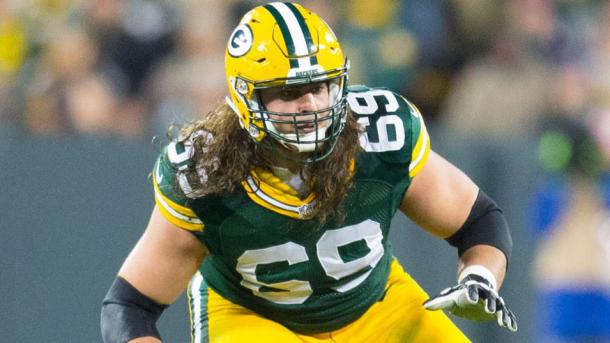 (Jeff Hanisch/USA TODAY Sports)
The inconsistent play of offensive lineman David Bakhtiari keeps Rodgers up at night as he dreams of that one massive blind side hit that will send him into retirement. Green Bay traditionally has solid lineman. While not always the fastest, the big men up front still keep Rodgers off his back. Bakhtiari is not playing well this season. He leads the Packers in penalties committed (11), according to nflpenalites.com, and opposing defenses have found that rushing from his side has paid dividends.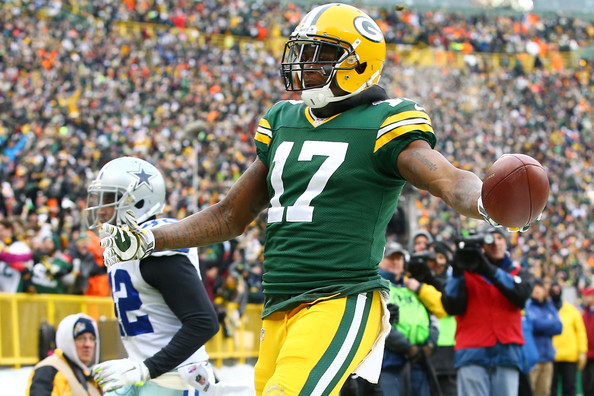 (Al Bello/Getty Images)
It's time for Davante Adams' "hey he grabbed me ref, where is the flag?!" playing style to burn in a dumpster. There are fewer things in life that annoy Packers fans more than watching an exciting young product see eight to 10 targets a game, and only catch two or three because he is more concerned about getting a flag than doing his job and making the catch. If there is one thing that an injured Nelson should do, it's speak with Adams and tell him to knock off his excuse driven playing style. Instead of helping Adams practice his Lambeau Leap, Nelson needs to teach the young receiver how to fight for passes and be a leader on the team. Rodgers needs Adams to get back and find his original form that brought him success. Adams averages 8.1 targets/game and averages 4.0 catches/game, according to Top Dog Stats. Not terrible numbers, but when it comes to redzone targets, Adams is last among active receivers with five, while Randall Cobb leads the team with 17, according to Top Dog Stats. If Adams were to fight for even half of the passes thrown his way a game, he would see incredible benefits.
The list could be longer, but the two players listed above are in desperate need of coming back to top form. While not having Nelson this season does hurt the Packers overall, the fact is that Green Bay has won seven games without him. There are plenty of talented players on Green Bay's roster, it just comes down to which players at this late point in the season are willing to step up and showcase their skills, and help turn the struggles of the Packers offense around and make a deep playoff push.