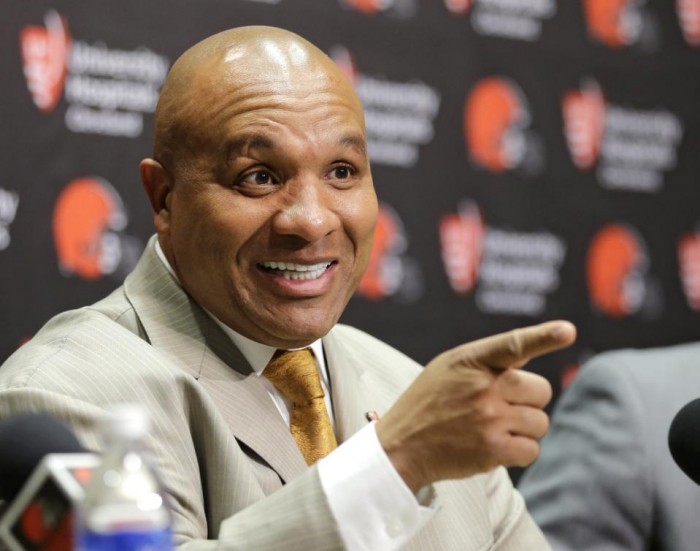 The Cleveland Browns 2015 season was a disaster to say the least, resulting in the termination of the contracts of Ray Farmer and Mike Pettine. This year, newly hired Browns Head Coach, Hue Jackson vows to turn the franchise around and put a contending football team on the field.
Where They Are Now
The Browns have a lot of work to do, and Browns Executive Vice President of Football Operations, Sashi Brown has already made a few moves--one of them not official yet, but regarding their plans with Quarterback Johnny Manziel. They plan on releasing him when the salary cap allows them on March 8th. The Browns' front office also has a decision to make on Quarterback Josh McCown, who is going to be in the second year of his three-year, $14 Million contract if the Browns decide to keep him on the team.
The Browns are also in the midst of figuring out what to do with two key components of their wide receiver corps. According to Pat McManamon of ESPN, the Browns are going to meet with Josh Gordon and decide what they will do with the talented wide receiver. Based on what Sashi Brown said, the Browns will be more than happy to welcome Gordon back, if Gordon measures up to the moral standards the organization and Brown have set for him, "There's a spot for him on the roster. He'll certainly help," Brown said.
According to Mary Kay Kabot of the Cleveland Plain Dealer, Browns have also been in contract talks with wide receiver Travis Benjamin, Strong safety Teshaun Gipson, and center Alex Mack that have broken down and are in danger of having the players test free-agency. The Browns can still re-sign them after they hit the market, but it's highly unlikely it'll happen.
Where To Go Next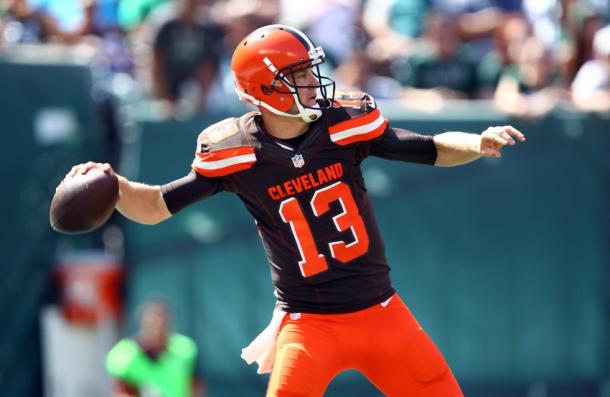 According to Tom Reed of Cleveland.com, McCown met with Jackson earlier this month to discuss his possible role on the team next year, Reed also said that he believes McCown deserves to be a part of the Browns' future and this author agrees with him. McCown only won one game as the Browns starter; however, his quarterback rating of 93.3 has been the highest of any Browns quarterback since 1987. Keeping McCown can only help the Browns cause as his experience and his performance can both be major keys in the development of the quarterback Cleveland decides to select in the draft, as his mentoring seemed to help Manziel's performance on the football field.
Also reported by Kabot is that the Browns are going to pursue Cincinnati Bengals wide receiver Mohamed Sanu. Sanu had 56 catches for 790 yards and five touchdowns in 2014, grabbing 299 yards and a touchdown over just a three game span while wide receiver A.J. Green was injured.
Evan Massey of Forbes.com believes that the Browns will also look into acquiring former Baltimore Ravens linebacker, Courtney Upshaw. The Browns need a lot of help in their front seven, and Upshaw should be a quality addition. Last season, Upshaw amassed 51 tackles, two sacks, two forced fumbles, and three fumble recoveries.