To put it simply, if the beginning of the NFL free agency period is any indication, this Oakland Raiders franchise is not the same one we're used to witnessing. In the days leading up to the official signing period for free agents, the Raiders managed to snag two high-caliber football players off the market in former Baltimore Ravens offensive lineman Kelechi Osemele and Seattle Seahawks pass rusher Bruce Irvin. With a group of talented young play makers on defense and a promising foundation on the offensive side of the ball, these recent player signings should make Oakland seriously competitive for years to come.
It's not uncommon to see NFL franchises hit the jackpot and make a so-called "splash" during free agency. Yet for one to make the claim that the Raiders have hit the mark in acquiring new talent seems unorthodox. After numerous seasons of mediocrity that can be attributed to poor front office management and overpaying lackluster players, it seemed as if the possibility of cultivating a winning culture would never see the light of day. But through the past two seasons and clearly during the start to this free agency period, the culture is changing in Oakland. Finally, there's a commitment to excellence, and its vital to understand how.
Money Talks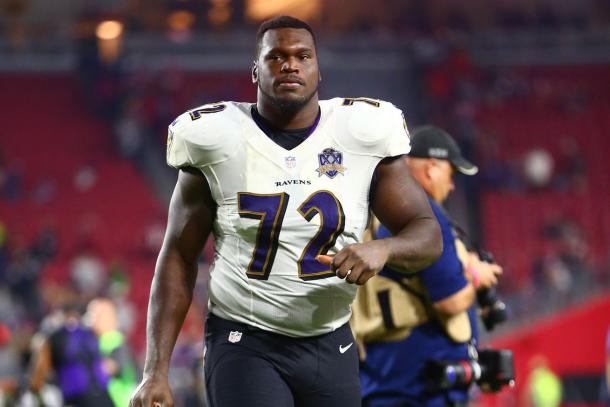 Give credit where credit is due, and that lies with Raiders General Manager Reggie McKenzie. After inheriting a disastrous financial situation and being limited in draft picks, McKenzie was essentially tasked with facilitating a complete remodel of the roster during his early tenure. The goal in mind was to create financial flexibility and to free up cap space. Now, those decisions made early on are finally paying off. The Raiders came into the free agency period with the second-most cap space available at $65.7 million, and so far Oakland has made it a priority to put that money to good use.
Osemele chose to don the silver and black after signing a five-year, $60 million deal with $20 million up front. Despite claiming to take a pay cut and stay with Seattle, Bruce Irvin was swayed and joined familiar face Ken Norton Jr. for $39 million over four years. To put it simply, McKenzie understands that playing in the NFL is also a business, and it's imperative to have the necessary assets to make smart investments. With these two early signings, the Raiders are making wise decisions that will lead to their first playoff appearance in over a decade.
Oakland: An Appealing Destination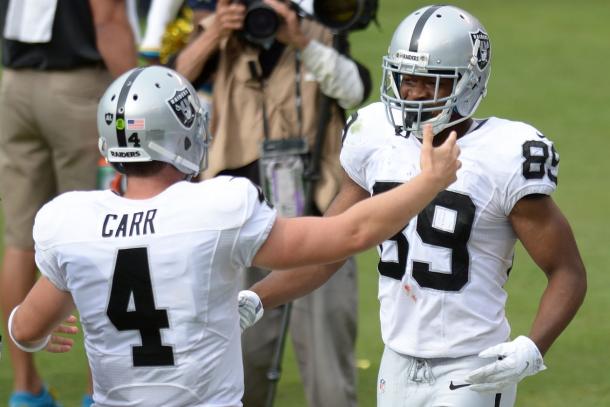 A major indication of a successful NFL franchise is how appealing the destination is for potential players. For as long as many can remember, Oakland was a destination that free agents and other players sought to avoid. A chaotic atmosphere and a culture that seemingly forget collective success served as a major warning sign to those around the league. Yet now, after drafting the likes of Derek Carr, Khalil Mack, and Amari Cooper, the Raiders flashed their potential last season and showed they were just on the brink of finally turning this franchise around.
Kelechi Osemele is a former Super Bowl champion, and Bruce Irvin played a key role on a Seahawks squad that saw back-to-back Super Bowl appearances, winning one as well. The fact that these players have chosen to contribute to a team on the rise and help them reach their full potential says a lot about Oakland as a destination. For years the Oakland Raiders were viewed as tumultuous, now they are a serious NFL franchise.
Future Outlook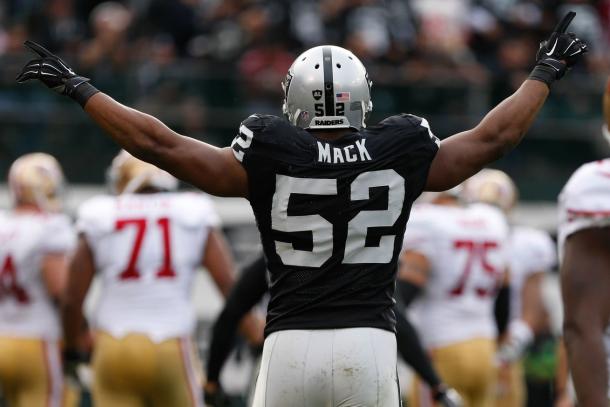 Osemele and Irvin are ready to be major contributors on day one. Osemele has the capability of being a pro bowler at offensive tackle or at the guard position, and more importantly he can provide Carr the necessary time to stand in the pocket, convert third-downs and make big time plays. Irvin's presence alongside Mack on the defensive front should create cause for concern, in respect to opposing offenses. Raiders fans will no doubt enjoy seeing these two wreak havoc for the likes of Philip Rivers and Alex Smith.
Looking at the larger picture, these two signings should only increase Oakland's appeal to other players. With the Raiders still having significant cap space available, look for them to acquire more talent in the coming days, especially within the secondary, an area of much needed improvement. The fact that Oakland is willing to invest in proven talent should help their case in reaching agreements with other free agents. Another big time acquisition or two, and the Oakland Raiders will surely be a team on the watch this coming season.