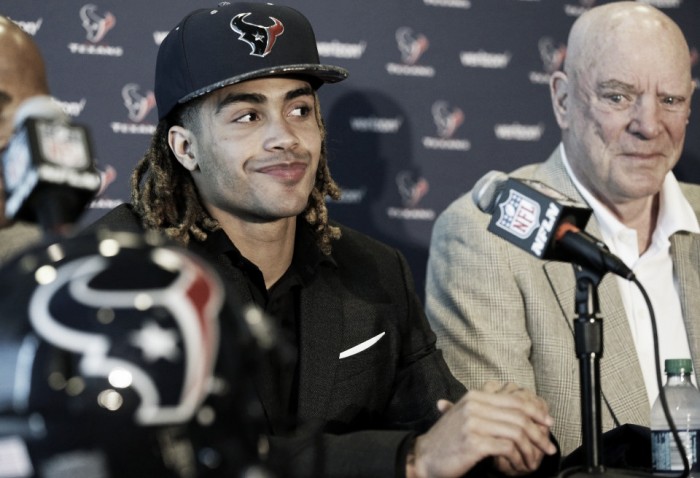 The Houston Texans have finally been able to sign first round pick, Will Fuller to his rookie contract.
The speedy wide receiver was drafted 21st overall, from Notre Dame in this year's NFL Draft and the Texans have high hopes that he can play a role in their offense, freeing up the field for their other receivers.
Fuller's speed is likely to help the Texans main wide receiver, DeAndre Hopkins by taking pressure away, forcing teams to cover Fuller down the field. Both receivers will now be key weapons for the new looks Texans offense as they look to support top free agent signing, Brock Osweiler.
The Texans offence struggled at times last season with Hopkins finding himself drawing a lot of coverage problems. Last year's third-round pick Jaelen Strong did not perform as well as he did in college.
The Texans lack of a true tight end also hurt them on offense, but they're looking to fix that problem with match up problems that their new group of wide receivers can cause.
A late rookie deal signing
Fuller was the final draft selection for the Texans to sign a rookie contract with the team. He is a true wide receiver with speed like no other, as he was the fastest wide receiver to run the 40-yard dash at the NFL Draft Combine, clocking in at 4.32 seconds.
While he was drafted in the first round, the Texans also drafted Braxton Miller, the quarterback turned wide receiver from Ohio State.
Miller was a reported late draft target for the New England Patriots. Bill O'Brien, Houston's head coach knows all about having players with different skill sets, as O'Brien dealt with a number of players like Miller during his time in New England.
It's possible that O'Brien looks to use Miller in a similar way to Julian Edelman is used in New England.
Miller could also potentially be used in trick play situations, lining up as a receiver but throwing a pass at some point during the play.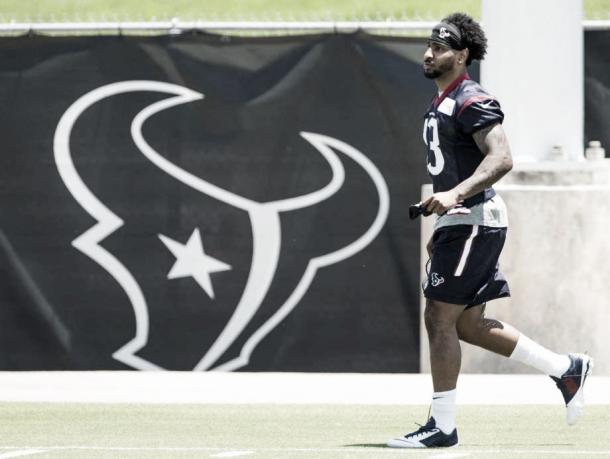 Getting better on offense
The Texans free agency and draft was all about getting help for DeAndre Hopkins. Brock Osweiler has been brought in as the quarterback to lead the Texans. Osweiler has already made strides to work with his new wide receiving corps and has reported impressed Hopkins.
While the Texans parted ways with Arian Foster, Lamar Miller was signed from the Miami Dolphins. Miller will look to give Houston different looks on offense, working as a work load running back and even as a receiving target.
Between Hopkins, Fuller, Miller, Cecil Shorts and Strong, the Texans have diverse but strong receiving targets to compliment Osweiler.