On Sunday, the Atlanta Falcons will have a chance to win their first ever Super Bowl. On the other hand, the New England Patriots will be appearing in a record ninth Super Bowl, with a chance at their fifth championship.
Two franchises with two very different stories, Super Bowl LI is set to be one of the best yet and all eyes will be on Houston on Sunday, February 5th.
Injury report
Atlanta Falcons: Both teams had two weeks to prepare for the big game, allowing big name players to recovery from injuries. Center Alex Mack suffered a fibula/ankle injury in the NFC Championship and has been limited in practice with head coach Dan Quinn noting concern about his movement. Quinn did confirm that Mack will be on the field and should be ready for what is in store.
Star receiver Julio Jones has dealt with a foot injury for the last half of the season and it lingered through the postseason, but it hasn't slowed him down. After a mind-blowing performance in the NFC Championship while on an injured foot, he'll be close to 100% as he aims to exploit any weakness in New England's number one scoring defense.
Veteran defensive end Dwight Freeney was added to the injury report late in the week with a calf problem but it wasn't considered serious.
New England Patriots: The Patriots may have more players banged up than Atlanta, but neither team is expected to have anyone missing on Sunday. Wide receivers Chris Hogan and Malcolm Mitchell were both listed on the injury report along with tight end Martellus Bennett but all are expected to play.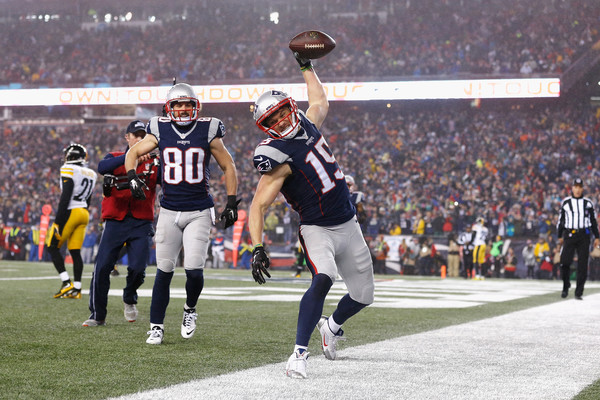 On the defensive side of the ball, Dont'a Hightower has practiced through a shoulder injury while Nate Ebner (concussion) and Vincent Valentine (back) practiced but were on the injury report. Defensive lineman Alan Branch, who may be key come Sunday, is the biggest worry for the Patriots but he is expected to be ready.
What to watch for
It's the Super Bowl so there is plenty to watch for but specifically, the eighth best offense in NFL history is on display. Atlanta's offense has set multiple records this season but they will have plenty to deal with as they take on this season's number one scoring defense.
Julio Jones - New England's Secondary: The Patriots are highly unlikely to leave Jones in single coverage but Malcolm Butler will almost certainly be covering the superstar the majority of the game. Eric Rowe and Logan Ryan will almost certainly have their chance to cover Jones but all will likely be helped out with safety coverage over the top. Jones will make big plays but can New England hold him in check?
LeGarrette Blount led the NFL this season in rushing TDs with 18 and faces a middle of the pack run defense in Super Bowl LI. New England may opt to use Blount more often than many expect, controlling the line of scrimmage and keeping Atlanta's high-powered offense off the field. If the Patriots are to come out with a win, Blount having a large impact wouldn't be a surprise.
Tom Brady - Matt Ryan: Both quarterbacks have been lights out this season en route to the Super Bowl. Ryan is the favorite to win MVP while Brady has made an extremely strong case for the award. The Falcons QB will be playing in his first ever Super Bowl while the experienced Brady is playing in his seventh, aiming for a fifth ring. Experience is on the side of Brady but both players should be firing on all cylinders on Sunday.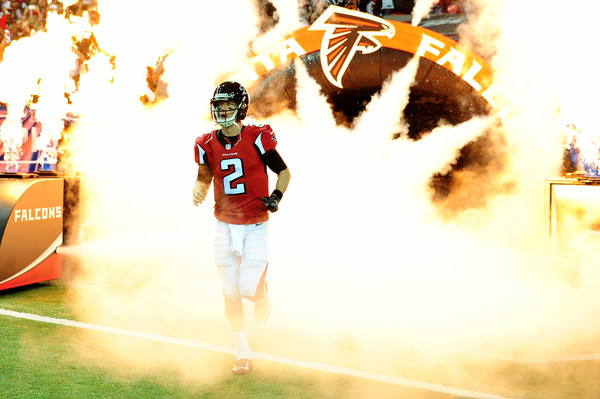 The Big Game
The city of Houston and the entire world is ready for one of the most anticipated Super Bowl matchups of all time. A future first-ballot Hall of Fame QB and coach duo in New England, and one of the greatest offenses ever behind a quarterback still on the road to silencing his doubters.