The Miami Dolphins added some much need depth at the tight end position on Monday.
According to Ian Rapoport of NFL.com, the Jacksonville Jaguars traded tight end Julius Thomas to the Dolphins for a late-round draft pick in the upcoming NFL Draft.
Adam Caplan of ESPN cited a source who said Thomas has agreed to revise his contract, although the terms have not been announced. Thomas was set to have a cap hit of $8.3 million in 2017, $9.8 million in 2018 and $10.3 million in 2019.
This trade is coming off the heels of trade speculation that the Jaguars and Dolphins to swap the tight end for offensive lineman Branden Albert, though the deal wasn't finalized.
A trade with Albert could still get done. Albert would have to agree to renegotiate his contract, with the Jags sending a late round pick to the Dolphins.
The trade will not be official until the start of the new league year on March 9.
Thomas struggles in Jacksonville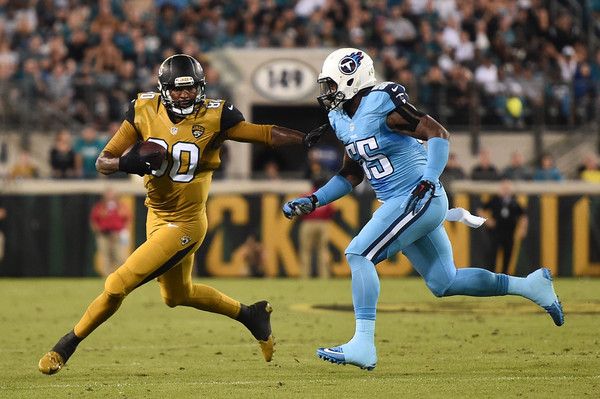 The Jacksonville Jaguars expectations were high when they signed Thomas to a five-year contract worth $46 million with $24 million guaranteed in March 2015.
In two seasons, the Jaguars didn't get what they hoped for. In 21 games, Thomas caught 76 passes for 736 yards for nine touchdowns. Part of the Thomas' struggles were the partly due to injury, but mostly because of the inconsistent quarterback play of Blake Bortles.
Thomas missed the first four games of the 2016 season because of a fractured bone in his hand, and it took some time getting him involved back in the offense upon his return.
Contributions from Neal Sterling and Ben Koyack made the decision to move easier for Jacksonville.
Reunion with former offensive coordinator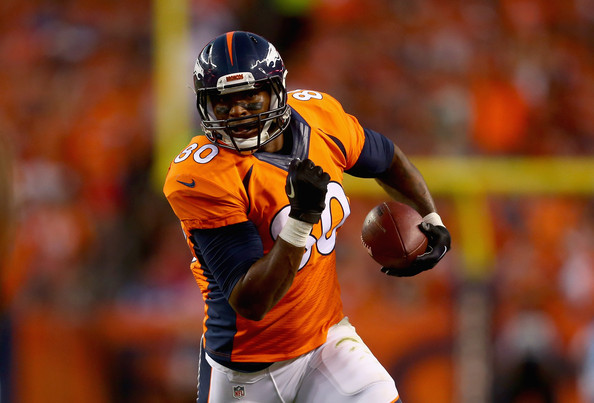 With the addition of Thomas, the Dolphins add another dynamic pass catcher to the offense. While receivers Jarvis Landry, DeVante Parker and Kenny Stills totaled 700 yards, contributions from the tight end position were slim.
Dion Sims caught 26 passes for 256 yards and four touchdowns, while MarQueis Gray caught just 14 passes for 174 yards. Veteran Jordan Cameron, an unrestricted free agent, appeared in just three games this past season due to concussion issues. He is contemplating retirement at this point of his career.
Thomas will be reunited Adam Gase. Thomas most productive seasons came in 2013 and 2014 with the Denver Broncos, when Gase was the offensive coordinator. In those two seasons, Thomas caught 108 passes for 1,277 for 24 touchdowns.
Now back in Gase's offense and a competent quarterback in Ryan Tannehill, Thomas could return to the big target, red zone threat he once was.