 The New York Giants continued to be active in free agency as they made another move on Monday afternoon. The team agreed to a three-year, $10 million deal with veteran John Jerry who joined the team in 2014 and started in all their games last season. The deal includes $4.25 million dollars in guarantees.
Good move for Jerry and the Giants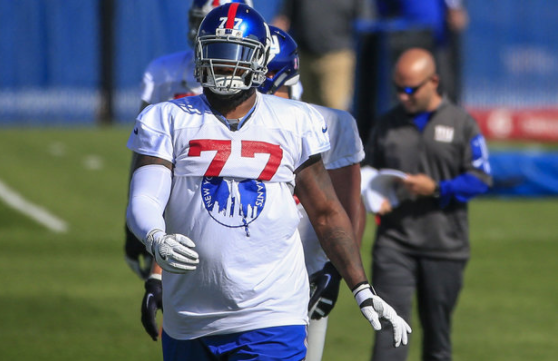 The 30-year old right guard joined the Giants in 2014 following his release from the Miami Dolphins due to his role in the infamous bullying scandal. Since coming over to New York, Jerry has fit in exceptionally starting in 40 games since joining the team. In his 17 starts last season (regular season and the wild card game) Jerry missed just two snaps and gave up just two sacks on Eli Manning. His impressive play contributed to the Giants making the playoffs last season for the first time since 2011.
Other moves
The move comes just two days after the Giants added D.J. Fluker into the mix at the offensive line position. Fluker spent the previous four seasons in San Diego with the Chargers but was released in a cost saving move. Both moves give the Giants more depth and versatility along the offensive line going into next season. If Jerry and his line mates can protect Eli Manning, the Giants should have a good shot at making a return to the playoffs next season.
Some of the other moves the Giants have made this offseason include the addition of wide receiver Brandon Marshall, fullback/tight end Rhett Ellison, D.J. Fluker and now John Jerry. They also re-signed backup running back Orleans Darkwa who plays primarily on special teams. With free agency less than a week old, these are likely only the first moves made by the Giants with a few more to come.