 Kareem Hunt has surfaced as one of the league's most explosive backs since Spencer Ware went down with a season-ending knee injury. The rookie has decimated defenses for the last three weeks and, although the Washington Redskins boast one of the better all-around defense in the league so far, Hunt shouldn't have an issue in this matchup.
Likewise, Chris Thompson has emerged as a flashy, clutch-play back in the wake of Rob Kelley's woeful start to the year. If Kelley is scratched from the lineup once again, Thompson figures to see a decent load of touches, though Samaje Perine might take over more of the rushing responsibilities.
Skins are the real deal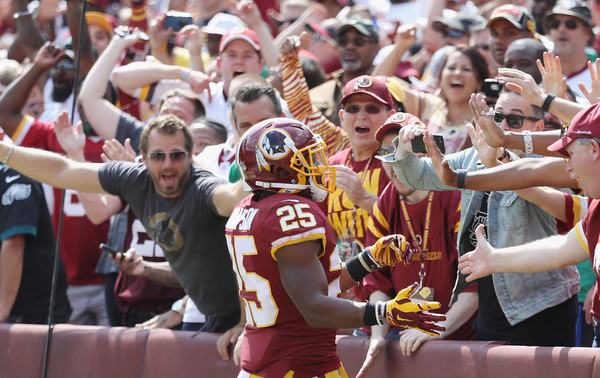 The Redskins carry a 2-1 record heading into their matchup against the Chiefs, and their legion of talent has helped them up to this point. On offense, Kirk Cousins has enough versatility to open up gaps all over the field. With the emergence of Thompson, the backfield becomes a little more lethal with regard to Thompson's ability to complete catches as well as rush the ball on short routes.
Josh Norman helps guide the defense, completing the effectiveness of the Redskins' gameplan at this point in the season. Obviously, we're only a few weeks in so we should be taking their performances with a grain of salt. But, it's hard not to acknowledge how dangerous this team can be when fully healthy.
Hunt is on a roll
The Chiefs are coming home and are undefeated, which doesn't look good for the Redskins if all goes well for Alex Smith and company. Hunt is simply fantastic and has torn up every team's defense since Week 1 against the New England Patriots, a performance no one expected from the rookie.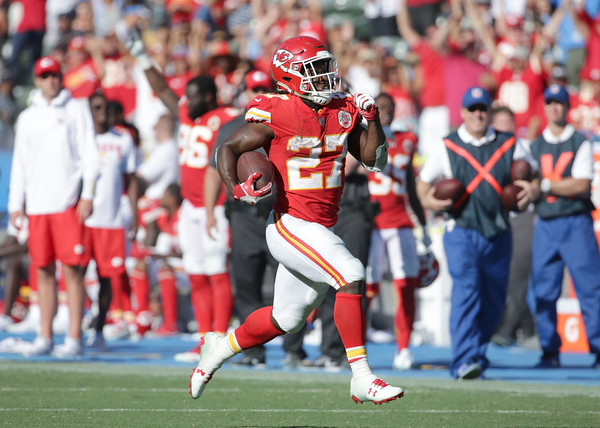 If the offensive line can keep enough space between Hunt and his defender, there's no telling how many rush attempts he will turn into big plays. Tyreek Hill figures to be a key focal point of the offense as well, though being matched up with Norman could be a bit of a nuisance.
Both teams figure to focus on stopping the run and forcing the ball into the air. Nonetheless, this game will be as intense as any we've seen this season.
Kickoff
Monday Night Football kicks off at 8:30 p.m. EST on ESPN.