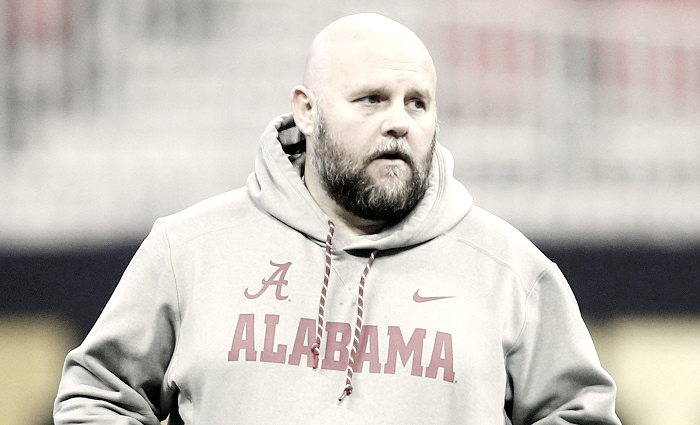 It took the Buffalo Bills just two days to find a replacement at offensive coordinator after firing Rick Dennison. The Bills had one of their worst seasons offensively, and are hoping that the  Western New York native Brian Daboll can breathe some new life into this stagnant offense. 
Head coach Sean McDermott  released a statement after the hiring: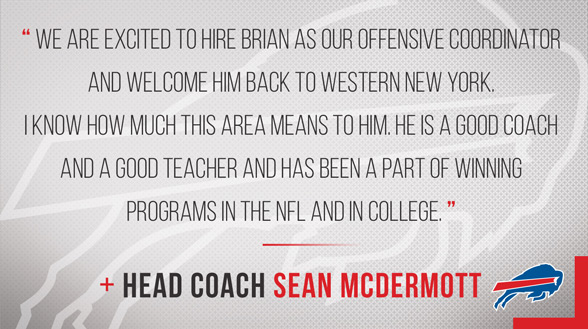 Daboll was linked to the job from the beginning and the Bills are very excited about the hiring.
Who is Brian Daboll?
The St. Francis high school alum brings 17 years of coaching experience to the Bills which they are hoping equates to winning. He has ties to McDermott coming from their William & Mary days when Daboll was a volunteer assistant coach while McDermott was finishing up his playing career. McDermott seems to be developing a culture of guys who are invested in winning and have ties to either him or GM Brandon Beane. 
The 42-year-old had quite the past 11 months; he was the tight end coach for the New England Patriots who won Super Bowl LI last February and then he was the OC for the Alabama Crimson Tide when they got just won the College Football National Championship on January, 8th. 
He is a five-time Super Bowl Champion after serving in several roles with the Patriots coaching staff. He was a defensive assistant coach, a wide receivers coach, and an offensive assistant coach including the stint as tight end coach. 
His other experience in the NFL as offensive coordinator is with the Cleveland Browns from 2009 to 2010, the Miami Dolphins for the 2011/12 season, and the Kansas City Chiefs for the 2012/13 season. Daboll never accomplished much when he was with these teams, but he also never had a good, true NFL quarterback. 
Final Thoughts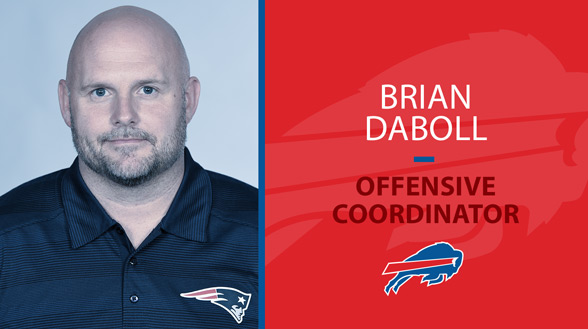 After having a terrible year offensively, Buffalo was reading to turn the page on the Rick Dennison chapter in Buffalo and hiring Daboll turns that chapter. Buffalo and their fans are hoping that a good offseason will allow Buffalo to build on the success of their previous season, and develop a potent enough offense that allows them to continue going back to the playoffs. 
With this hiring, it most likely means that Tyrod Taylor's time with Buffalo is over. McDermott and Beane both don't think that Taylor is "their guy" and with Daboll's hiring, it most likely means they will be going in a different direction at QB. This move allows McDermott to start fresh at QB, and be able to bring in his own guy. Sources tell me that Buffalo is ready to cash all in on Sam Darnold in the draft, but we will have to wait and see. 
In the end, Daboll brings a lot of experience to Buffalo which will hopefully equate into a more well-rounded offense that doesn't rely on LeSean McCoy as much that they could essentially be shut down. This also is a well-aimed shot at New England's organization because they wanted to lock in Daboll before the Patriots' own offensive coordinator Josh McDaniels most likely leaves. If McDaniels does leave, this could be seen as a bold move by McDermott and Beane doing something that no other Bills head coach and GM have been able to accomplish which is to help the Bills and hurt the Patriots simultaneously. 
This opportunity for Daboll allows him to pursue his goals at a higher level, and bring wins to a city that is more than deserving of a good coaching staff and a good team.