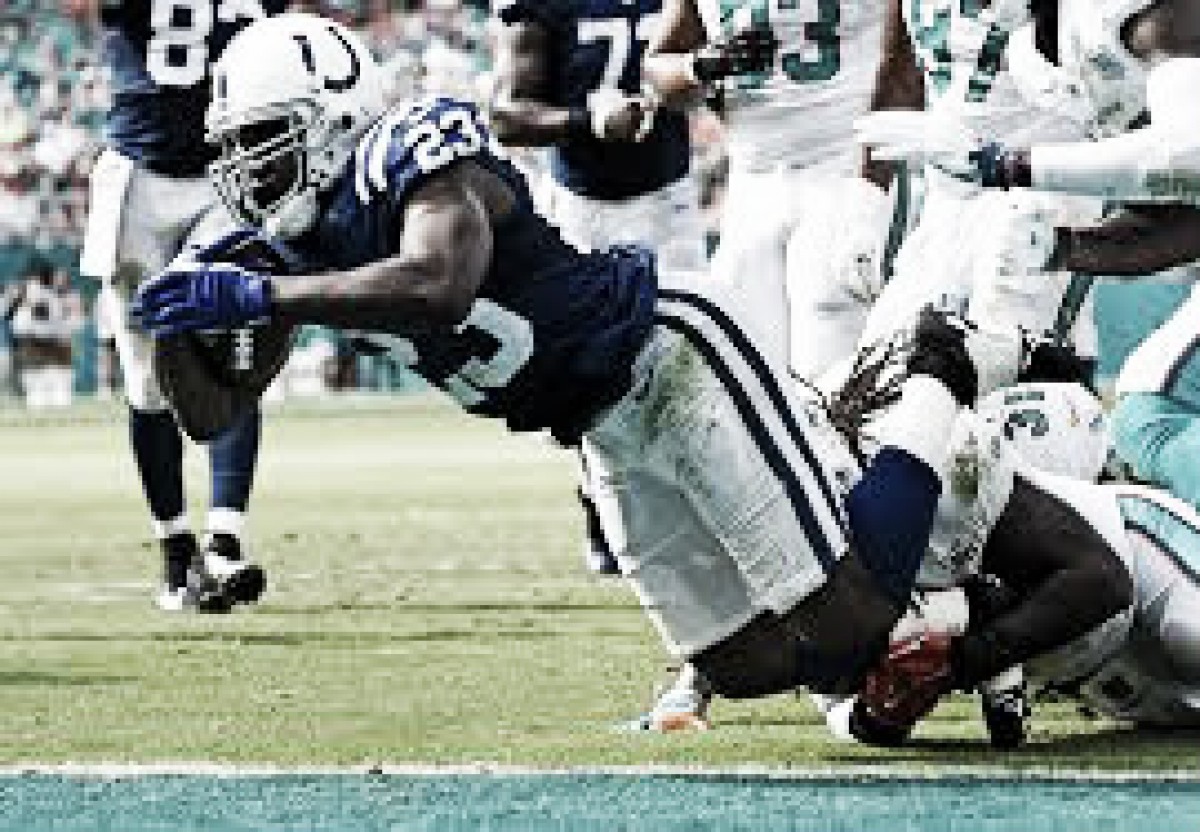 Multiple sources, including ESPN, announced that running back Frank Gore had signed with the Miami Dolphins on a one-year deal. Gore had previously been with the Indianapolis Colts for three seasons but had really stamped his name in the National Football League at the San Francisco 49ers.
Gore's arrival addresses a huge need for the Dolphins
After trading away Jay Ajayi, who went on to win a Super Bowl last season, the Dolphins had struggled with their running game. Gore brings depth and experience to that position and to the team overall as they look to plot their season without franchise quarterback Ryan Tannehill for now. Whoever will line up under center will benefit from having a veteran like Gore behind to help run the offense.
Kenyan Drake, was the main rusher for the Dolphins last season but he wasn't as effective as they thought he would be especially after they let Ajayi go. Drake finished the season with three touchdowns and total 644 rushing yards. Overall, the Dolphins had 1,388 total rushing yards which is why the front office decided to bring in someone like Gore to try and address that need immediately.
Gore will look to accomplish another 1,000 yard season
Frank Gore played his collegiate career at the University of Miami before being drafted by the 49ers in 2005. He then went on to have a stellar career in northern California and will probably go down as one of the greatest running backs the team ever had.
After disruptions arose with the end of Jim Harbaugh's reign in San Francisco, Gore decided to move on to Indianapolis and seemingly didn't skip a beat. At 34 years old, Gore finished 2017 with 961 total rushing yards which was just short of a tenth career 1,000-yard season. Gore is currently the fifth highest in the NFL ever with 14,026 career rushing yards and could move into fourth this upcoming season if he continues on as he finished in Indianapolis. Gore's 2017 statistics are even more impressive when you consider that the Colts played with a back up quarterback for most of Gore's time there and it shows why Miami went out and signed the alum from the "U".