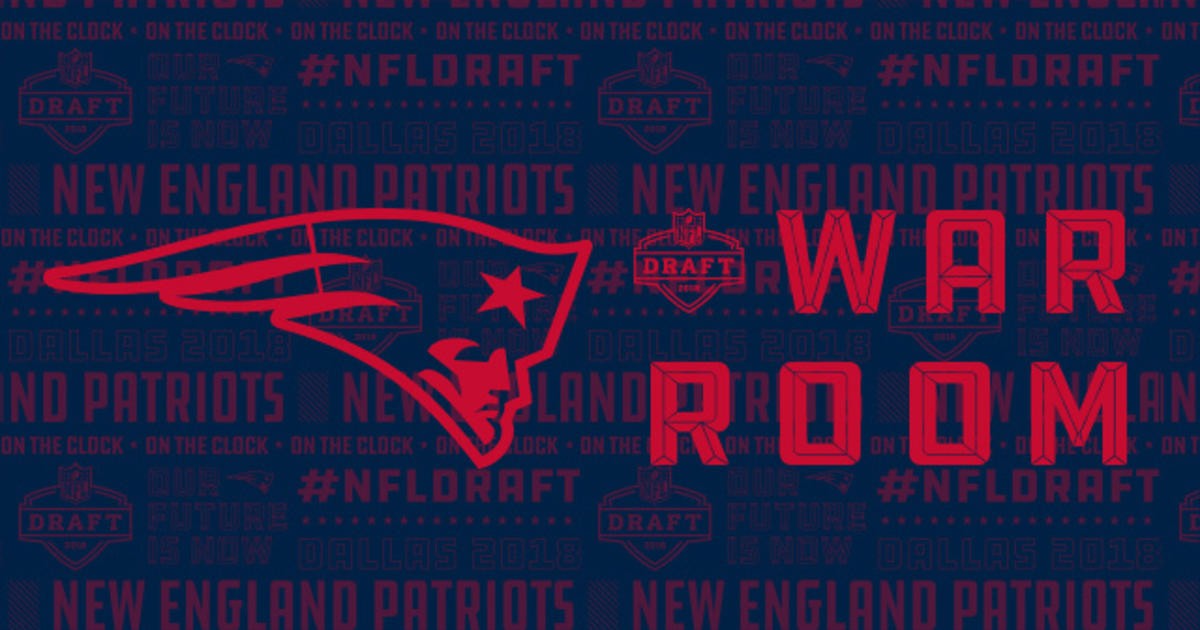 As we continue to look through the National Football League here at VAVEL USA, we examine the potential selections that the New England Patriots may make at the 2018 NFL Draft below.
*Projected Trade with Denver: 5th Pick for Patriots 23rd and 43rd and 198th Picks
Round 1 (Pick 5) - OT - Mike McGlinchey: Notre Dame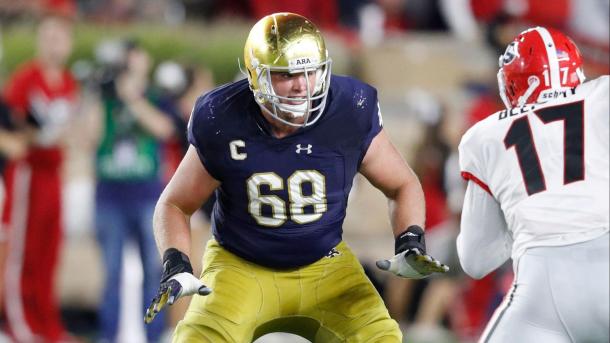 The Patriots top priority is to replace left tackle Nate Solder. Tom Brady needs a dependable left tackle to protect his blind side and Mike McGlinchey is by far the best tackle in this year's draft. The University of Notre Dame senior is 6'8, 310 lbs and has had a tremendous college career.
McGlinchey will need to add more power and size but his natural movement and advanced technique will make him an early starter for the Patriots. The 2017 Consensus All-American started his first two seasons as a right tackle before moving to left tackle for the remainder of his college career.
Round 1 (Pick 31) - CB - Jaire Alexander: Louisville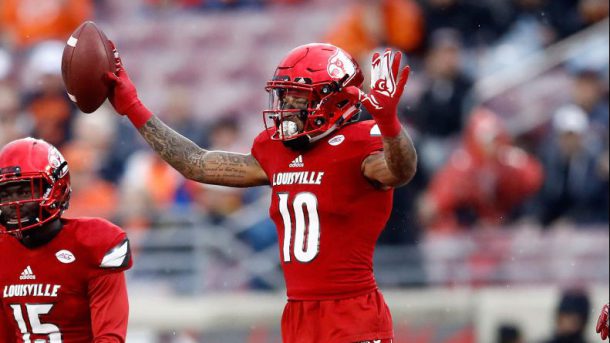 With Jason McCourty as the number two corner, the Patriots are in need of cornerback depth. Jaire Alexander brings his fast playmaking abilities to a struggling secondary. The 5'10, 196 lbs corner has an eye for anticipating routes and when healthy, provides a talented nickel or number two corner.
The second team ALL-ACC recorded 77 tackles and 7 interceptions between the 2015 and 2017 seasons. Alexander missed part of the 2017 season due to a leg injury but still had 19 tackles, one interception, and 4 pass breakups. He was also named honourable mention All-ACC.
Round 2 (Pick 63) - TE - Mike Gesicki: Penn St.
The Patriots love having multiple tight ends so they can move them around and use them in different schemes. Mike Gesicki may not be able to block well but he is a huge threat in open space. Athletic and an amazing route runner, Gesicki is able to run more complicated routes and schemes in the playbook. At 6'6, 245, what stands out most is that Gesicki has not dropped a pass in his last two seasons.
Gesicki played 13 games recording 57 catches for 563 yards and 9 touchdowns in 2017. He won the Fiesta Bowl with Penn State University and was named to the John Mackey Award watch list.
Round 3 (Pick 95) - LB - Uchenna Nwosu: USC
Dont'a Hightower is coming off a major injury and besides the versatile Kyle Van Noy and the solid coverage linebacker Elandon Roberts, the Patriots do not have any talented backups. The Patriots could use a player like Uchenna Nwosu who can quickly rush from the edge, drop back, and be a reliable coverage linebacker. Sitting behind Hightower will allow Nwosu to develop his pass rush and work ethic.
Nwosu has shown amazing athletic abilities with quick bursts and big hits. He started playing football late in his high school career and has yet to show his full potential. Having a season-best in 2017, Nwosu recorded 75 tackles, 11.5 for loss, 9.5 sacks, 13 pass deflections and an interception being named First Team ALL-Pac 12)