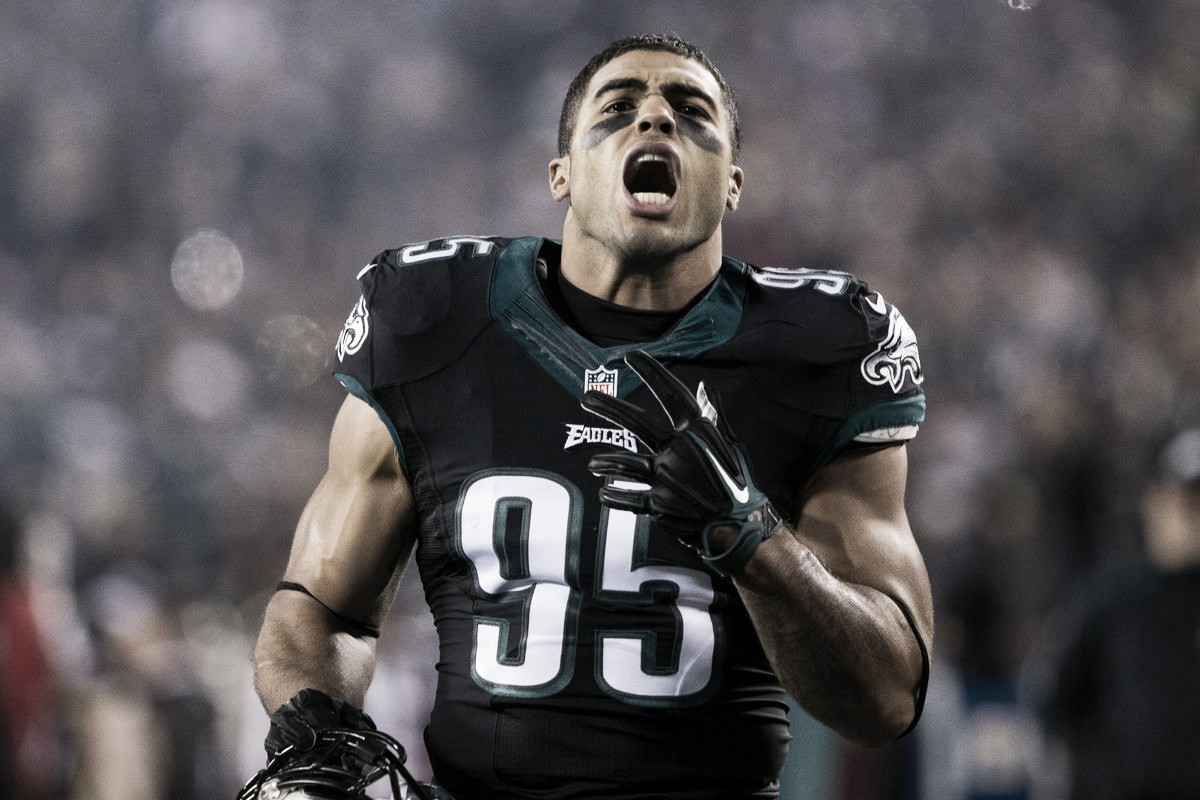 When taking a glance at the Philadelphia Eagles roster, it is very difficult to spot any glaring needs or holes. That all changed on Tuesday.
The Eagles lost two line backers Tuesday afternoon. One by design and one via injury.
After six seasons with the club, The Eagles announced that they are releasing former second-round pick Mychal Kendricks. The news may not shock most as Kendricks has been subject t trade speculation for multiple offseasons.
Kendricks appeared in 85 games for Philadelphia, recording 338 tackles, 27 passes defended, 14 sacks and three interceptions.
Shortly after Kendricks was released, newly signed linebacker Paul Worrilow was carted off the field after colliding with a teammate during the first practice of organized team activities (OTAs). It was later confirmed that Worrilow suffered a torn ACL.
Kendricks and his decline of play
With his playing time dwindling, the 27-year-old linebacker asked to be traded or released last offseason. The Eagles decided to keep Kendricks on the roster and it paid major dividends on their route to a Super Bowl championship.
In 2017, Kendricks totaled 51 tackles, 22 assists and two sacks. His best season came in 2013 when Kendricks recorded 86 tackles, two forced fumbles with four fumble recoveries; three interceptions and five passes defended.
For most of his tenure in a Eagles uniform, Kendricks had an up-and-down career. Kendricks was scheduled to make $7.6 million this year, a likely factor in the team deciding to move on from him.
Possible destinations
The San Francisco 49ers reportedly attempted to trade for the athletic linebacker a year ago. Former ESPN NFL Insider Adam Caplan told 94 WIP there was a deal in place.
"They actually had a deal that I thought was going to get done at the combine," Caplan told WIP's Joe DeCamara and Jon Ritchie. "I thought they were going to get a deal done with Mychal Kendricks to San Francisco, but they didn't get it done. I don't know who backed out, or what the compensation was, or just why it didn't get done."
The Linebacker core in San Francisco happens to be strong at the moment. The 49ers are still awaiting the fate of troubled linebacker Ruben Foster. If Foster has to stand trail for his recent legal troubles, San Francisco may make a move.
The Atlanta Falcons may be another team to watch. Dion Jones, Vic Beasley and De'Vondre Campbell made up an elite core that took the Falcons to the Super Bowl. Add a guy like Kendricks to the mix and that defense just got even better.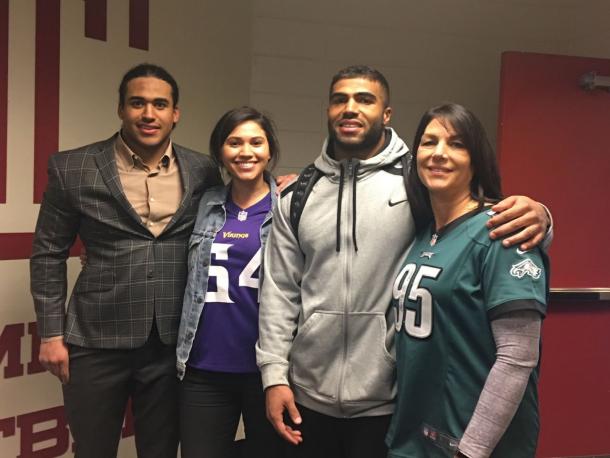 Lastly, the Minnesota Vikings are another team that could quickly sign Kendricks. They have a pair of former athletic Pac-12 players in Anthony Barr and Mychal's brother Eric Kendricks on the team. Mychal would excel in Minnesota, as they would use him in rush packages as well as different zone scheme options.