In recent years in the National Football League, a reliable kicker has become a valuable asset in any team. The Pittsburgh Steelers have one in Chris Boswell and to keep him in Pittsburgh for at least another five years., they have given him a contract worth just under $20 million, marking him one of the highest paid kickers in the league.
The Steelers are happy to have Boswell around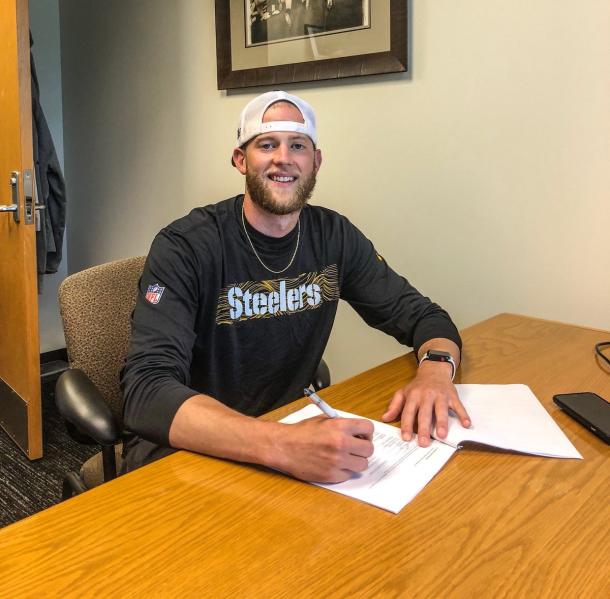 Speaking to the club's official website, special teams coordinator Danny Smith noted how much they enjoyed having Boswell's presence in Pittsburgh. "He is fun to be around, he is a competitor" and "nothing is too big" for Boswell according to Smith. He also credits Boswell's mindset as the reason why the kicker has performed at such a high level for the Steelers and stated that Boswell was a "clutch guy" who he would want in "any situation".
Boswell himself also spoke to the site after signing his contract. In order to perform as well as he has, Boswell stated that as a kicker, you have to "remember the same thing you do every time" and take it "kick by kick". Going by how well he has done since replacing another great Steelers kicker, Shaun Suisham, Boswell's advice should be taken seriously.
A 53-yard game winning field goal shows how far Boswell has come as a Steeler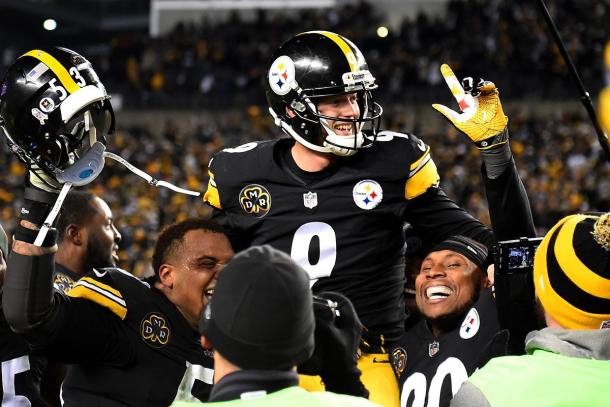 ​Chris Boswell signed for the Steelers in 2015, after stints with the Houston Texans and the New York Giants. At the time, he came in as fourth in the depth chart and had to work his way up to the starting role. Since then, Boswell has grown each season and last year, was selected to his first ever Pro Bowl thanks to 35 of 38 field goal attempts and 37 of 39 extra point attempts. He also managed to kick four-out-of-four 50-yard plus field goals as well last season. Boswell also tied the record for the longest field goal at Heinz Field when he kicked a 53-yard game-winning goal against the Green Bay Packers in November last year.
During four year NFL career, Boswell has made 85 of 95 field goal attempts and hit 99 of 102 extra points. He continues to be a key play for the Steelers when they need to win tight/close games and they hope his high standard of play will continue on for years to come.
Quotes via Steelers.com