After the roster deadline passed in the National Football League, the Pittsburgh Steelers revealed their 53-man roster for the 2018 season.
Dobbs ousts Jones and gains the backup spot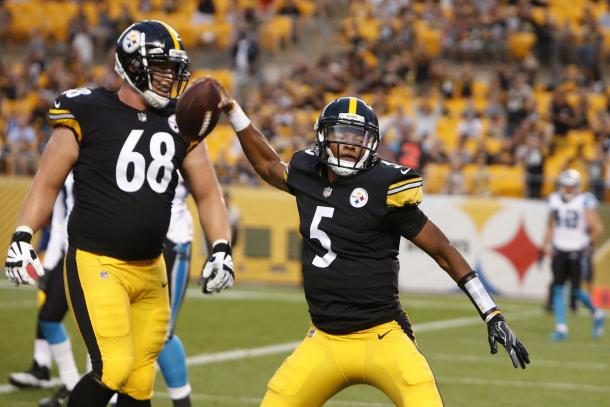 Joshua Dobbs had an impressive final pre season game and that performance earned him the spot as Ben Roethlisberger's back up going into the season. Mason Rudolph is now the No.3 quarterback on the depth chart while Landry Jones now finds himself looking for a new team after his contract was terminated.
Against the Carolina Panthers in the final pre-season game for the Steelers, Dobbs got the start, knowing that this could be his last time in a Steelers jersey if he did not impress. Not only did Dobbs impress the Steelers coaching staff but had Pittsburgh cut the second-year man, many teams would have been brought him in for a look as he showed just how good he could be as a backup. Dobbs found his target eight times out of 12 and picked up two touchdowns, one of which was a three-yard touchdown. His determination and skill set made such an impression on head coach Mike Tomlin and company that they decided to go into the upcoming season with Dobbs as the backup and not previous choice, Jones.
Bell remains a headache for the Steelers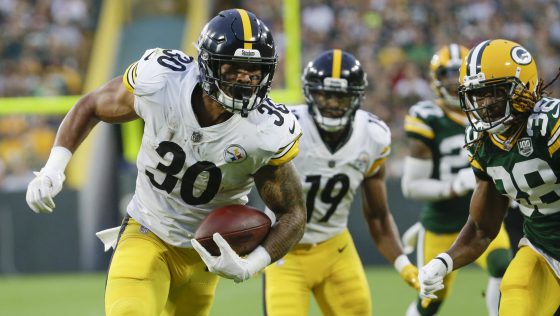 Le'Veon Bell and the Steelers were unable to reach an agreement on a new contract for the running back and Bell has not returned to the team since the end of last season. The Steelers are disappointed with Bell's decision to remain away from the team but as always, Pittsburgh will continue on with preparing for their first game of the season against the Cleveland Browns.
In Bell's absence, James Conner has shined. His pre season performances have him listed as the backup to Bell in the depth chart and as such, is due to start for the Steelers on Sunday afternoon. Conner has shown a vast improvement since joining the NFL last year and if he continues on with his development, the Steelers may not be rushing to get Bell back as soon as possible.