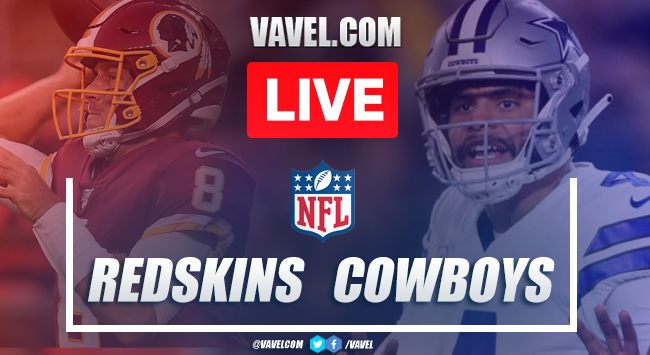 Highlights
Final
4th Quarter
4th Quarter
4th Quarter
3rd Quarter
3rd Quarter
3rd Quarter
3rd Quarter
3rd Quarter
Half time
Half time
2nd Quarter
2nd Quarter
2nd Quarter
2nd Quarter
1st Quarter
1Q - 5:30
1Q - 10:00
1Q - 13:15
1Q - 15:00
The Preview
Cowboy: inactives
Redskins: inactives
Don't move from here!
How to watch Redskins vs Cowboys Live TV and Stream!
Dallas Cowboys Key Player
Washington Redskins Key Player
The Dallas season
One more defeat
Cowboys: by a miracle
Redskins: closing with pride
Welcome to VAVEL.com's LIVE coverage of the 2019 NFL season game: Washington Redskins vs Dallas Cowboys!