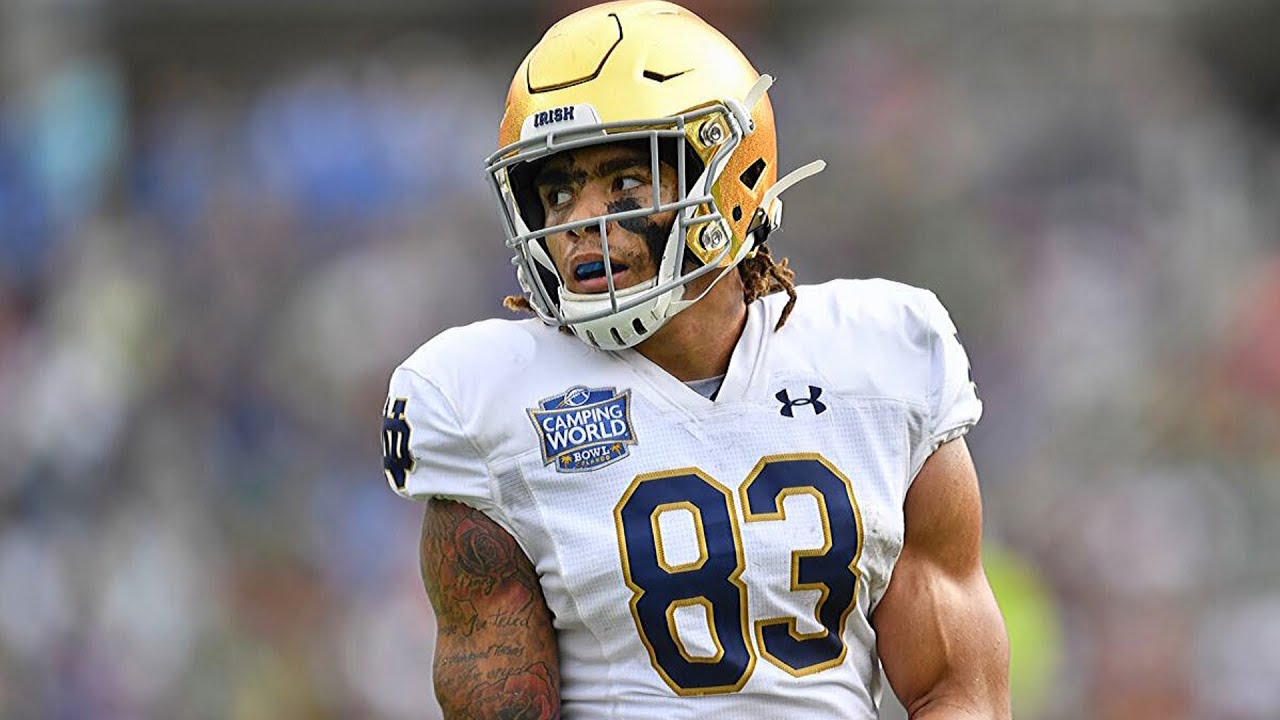 With the 49th overall pick in the NFL Draft, the Pittsburgh Steelers selected Chase Claypool from Notre Dame.
Claypool is the highest played to be drafted by the Steelers in a draft since 2006 with Santonio Holmes in the first round.
Claypool had 66 catches in the 2019 season for 1,037 yards and 13 touchdowns. He had 150 career receptions, which is seventh-best in the fighting Irish history.
He attracted major attention across social media in the NFL Combine when he put up a 4.43 forty-yard dash.
At six-foot-four he offers more than just his speed with great blocking ability. NBC Sports' NFL analyst, Chris Simms, expects Claypool to be a future "super star" with his fantastic athletic ability.
Damnnnnnn. Don't be shocked if Chase Claypool becomes DK Metcalf or Vincent Jackson. Seen this kid in person a lot. As impressive as a athlete I have ever seen. Raw. I am betting super star

— Chris Simms (@CSimmsQB) April 25, 2020
Steelers offensive coordinator Randy Fichtner is excited to work with Claypool
Randy Fichtner told the Steelers website what he thinks the team are getting with Claypool.
"I am very excited about this opportunity to work with him," said Randy Fichtner. "He is one of those rare types of a combination of size and speed. His production this past season was off the charts. He finds ways to average a touchdown in every game he plays. He is a point scorer.
"There is no job too small. He will block. He volunteers for special teams. This guy is a football player. He has a lot of unique traits for the position. A lot of things to be really excited about. Gives you a potential red zone threat. He is an outside position player first and gives you the option of playing in the slot as well.
"He wins an awful lot of one-on-ones. I have never seen him not win a one-on-one type play."
The Steelers have missed out on playoffs for the last two seasons, but they believe Claypool can aid quarterback, Ben Roethlisberger, and get the franchise back to where they believe they belong.