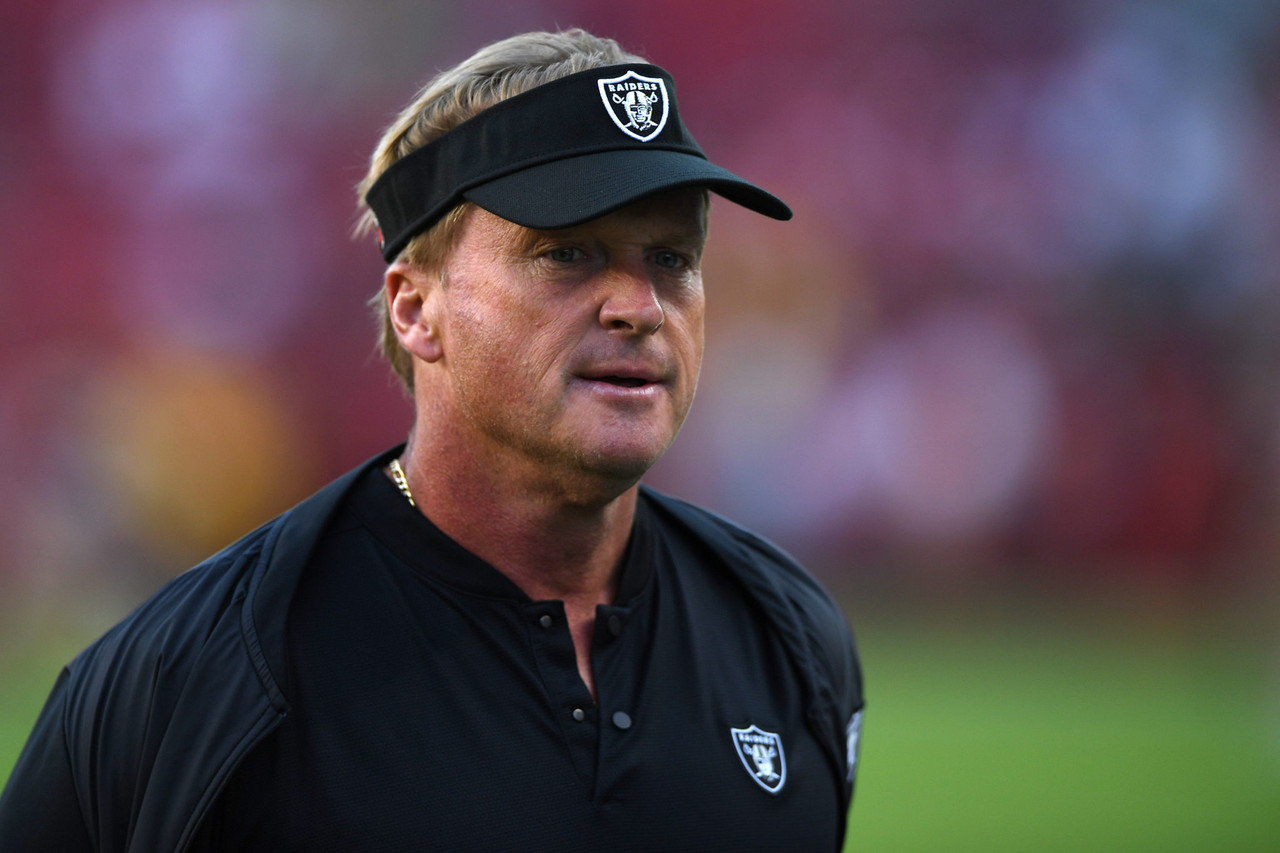 The Las Vegas Raiders are seeking yet another comeback season. With a brand new stadium and relocation, the Raiders will play the 2020 NFL season in their $1.9 billion domed stadium.
For the Raiders, the draft was an opportunity to go out and get quarterback, Derek Carr, some offensive weapons. With Henry Ruggs III, that is exactly what they got.
Ruggs comes into a Raiders offense which was ranked 24th out of the 32 league teams last season. But his new head coach believes Ruggs can change the dynamic of the team.
Gruden has an offense to be excited about
Head coach, Jon Gruden, focused primarily on offense in the 2020 NFL draft. He got his main man in Ruggs with the 12th pick overall.
Gruden told the Raiders' official website what he believes Ruggs will bring to the table: "We had a tough decision, obviously, there's a lot of good receivers in this draft, but we were united on Ruggs," Gruden explained. "Ruggs' speed, his strength, his playing style, his versatility, is something we feel like we have to have back in this organization. We were known for speed in years past and we're going to be known for speed going forward."
"Now, we have the receivers to spread you out," Gruden said. "If we want to go four wide, or five wide at a time that's what we'll do, but we have the ability now I think with our personnel to adapt on a weekly basis to attack whoever we're playing, and play aggressively."
Raiders GM has high praise for Ruggs
General manager, Mike Mayock, has told the Rich Eisen show his opinions on what Ruggs can do: "There was that group of 'the top three' wideouts that everybody wanted to talk about," Mayock told Eisen.
"We loved all three of them. I felt like Jon and our staff could take advantage of the distinctive talents of all three because they were very different. At the end of the day, I think the pure speed of Henry Ruggs is kind of what changed things for us.
"We felt like we've been bereft of speed both vertically and horizontally, and when you get a guy like Ruggs, not only are you getting a vertical threat — the deep overs, the post routes — you're also getting those manufactured touches, the horizontal ones — the jet sweeps, the bubble screens.
"In one body, we got a potential kick returner, a gunner/jammer, a guy to stretch the field vertically, and I think even more important than all of that... that element of speed will make Josh Jacobs better, Darren Waller better, everything underneath better, and ultimately our whole offense better."