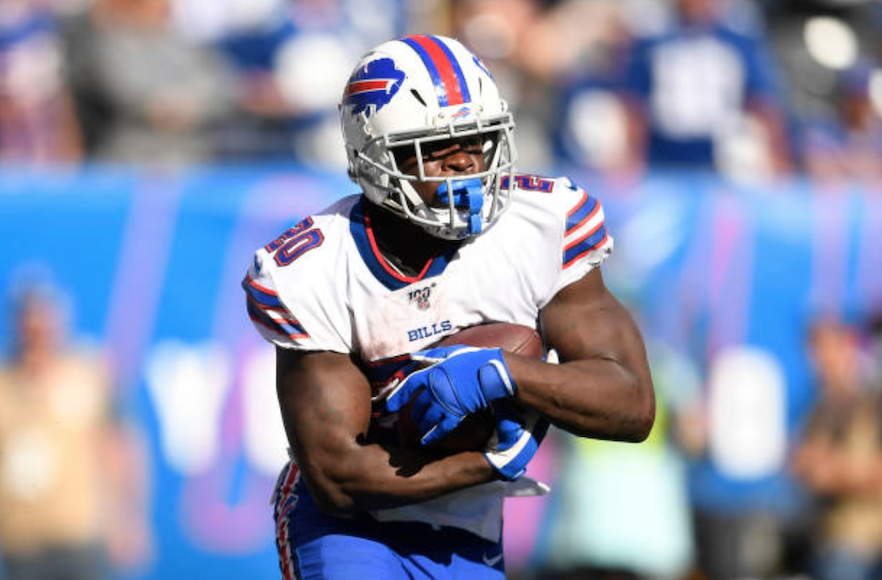 Running back Frank Gore will return to the NFL for his 16th season and is set to sign a one-year deal with the New York Jets, his agent Drew Rosenhaus confirmed.
Gore played for the Buffalo Bills last season and moved up into third place for all-time rushing yards with 15,347 yards, passing Detroit Lions legend Barry Sanders along the way.
Head coach Adam Gase said he wanted to lessen the load on star back Le'Veon Bell and the Jets have done just that by bringing in Gore.
Gore will lessen the load on Bell in 2020
The San Francisco 49ers drafted Gore from Miami back in 2005. The running back spent 10 years with the franchise before moving to the Indianapolis Colts for three seasons.
Gore will play for his third team in as many seasons, following spells with the Dolphins (2018) and the Bills (2019). Last season, the back recorded career-low rushing yards (599) last season and found the end zone twice.
Bell remains the first-choice back for the Jets, but after Ty Montgomery and Bilal Powell left the team this offseason, Gore will be a solid back and will complement the former Pittsburgh Steelers back.
"I do think we have some guys that can help maybe lessen the load on [Bell] to where it's not all on him," Gase told ESPN. "Hopefully, we can get some of the younger backs to where we can make a good one-two punch to where we can really excel instead of feeling like it's just all on him all the time."
Rookie running back Devin Singletary shared the load with Gore, who is a five-time Pro Bowl selection and has had nine seasons with over 1,000 rushing yards.
Gore now ranks third in NFL history for most rushing yards and currently sits behind Hall of Fame running backs Emmitt Smith (18,355) and Walter Payton (16,726).