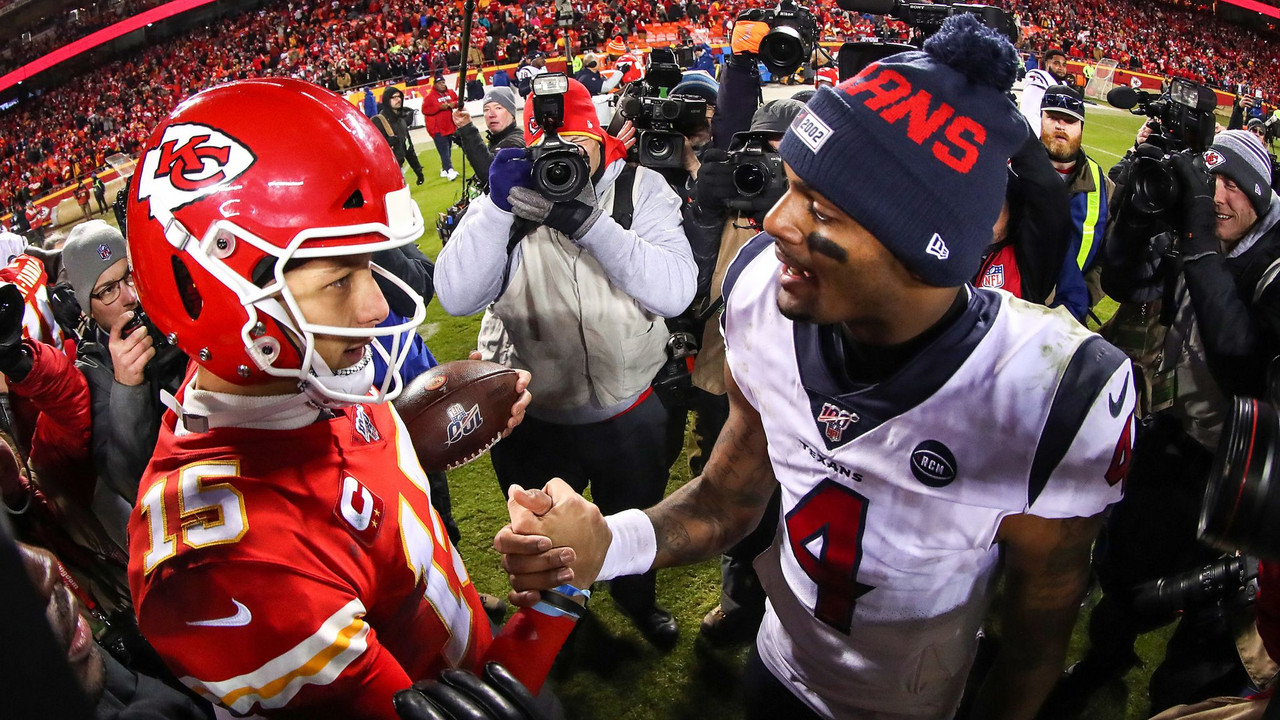 The 2020 NFL schedule has been released and the opening night will see the Houston Texans take on Super Bowl champions, the Kansas City Chiefs.
It's set to be an action-packed opening week in the NFL and that starts on the Thursday Night Football with the Texans taking on the Chiefs.
Deshaun Watson vs Patrick Mahomes - Week 1
A matchup which is looked forward to by all every season. The last time Deshaun Watson faced Patrick Mahomes was back in the AFC Divisional Playoffs.
The Texans shocked everyone in the early stages of the match but the Chiefs' offense proved too much to handle. Will Watson get revenge in week one?
Brady against Brees in the first divisional meeting of the season
Tom Brady will go head-to-head with New Orleans Saints quarterback, Drew Brees. The two legends of the game have only played each other five times in the league. Two of those matchups were back when Brees was on the San Diego Chargers (now the Los Angeles Chargers).
Brees holds the NFL record for both passing yards and passing touchdowns, while Brady is second.
Since Brady moved to the Tampa Bay Buccaneers, the two future Hall of Famers get to play each other twice a year due to them being in the same division.
The matchup will also be Brady's debut which is special because it is the first team Brady will have played for which isn't the New England Patriots since his college days at Michigan.
Other highlights from the schedule release
There is just a certain something about football being played under the lights. For Kirk Cousins, it is his worst nightmare. What else came out of the schedule?
Cousins has a horrible record in primetime games and this year he will only have to play in two.
The Washington Redskins don't have a single primetime game this year, however, they do play on Thanksgiving.
The Baltimore Ravens won't play on a Sunday from 23 November to 19 December.
The Chiefs have FIVE primetime games - unsurprisingly.
The Dallas Cowboys play in the LA Rams' new stadium and then have four out of five games at home.