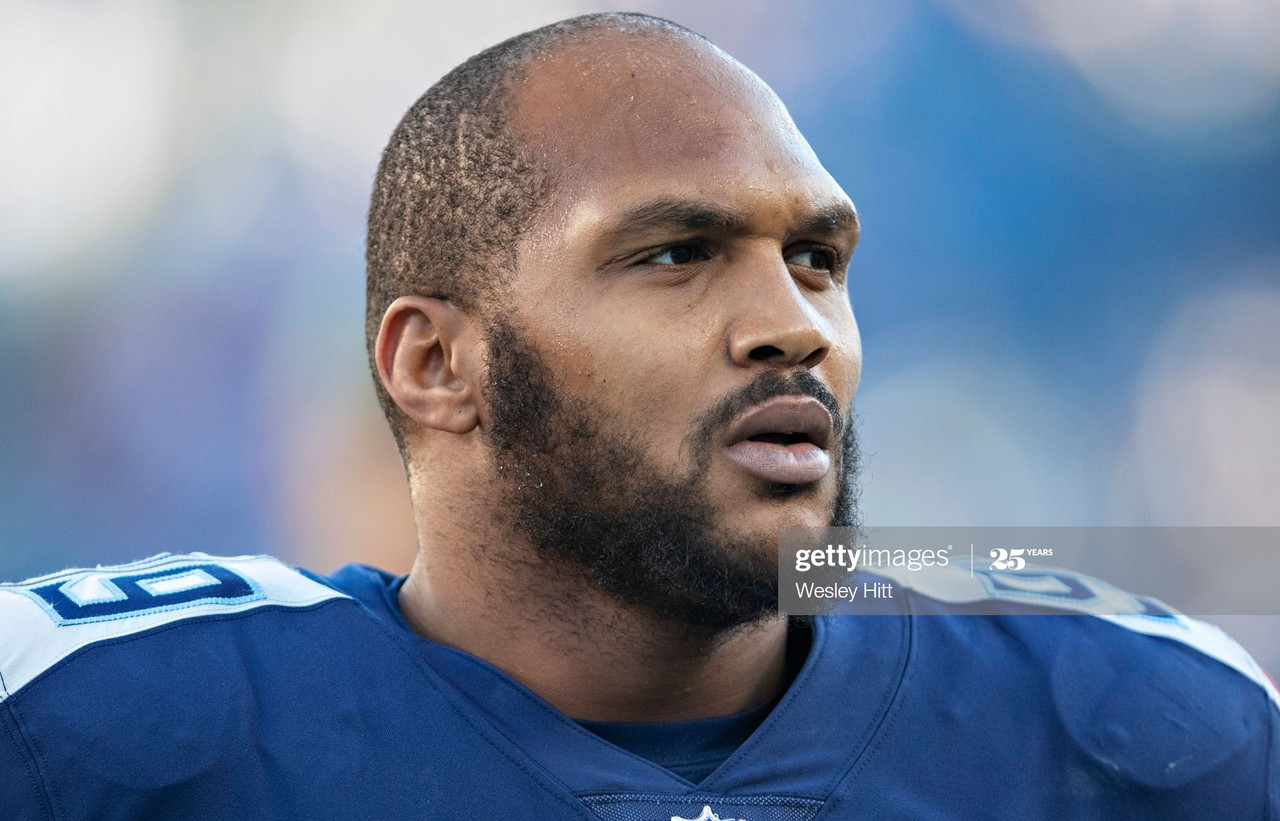 Defensive tackle Jurrell Casey had been one of the stems of the Tennessee Titans' defense for the past nine years. He grew into a five-time Pro Bowler and transformed himself into one of the best in the league at his position.
Back in January, he showed enthusiasm when talking about the future of a team that had been one game away from a Super Bowl berth. His exact words were "Been there now nine years and to make a run the way we did was definitely unbelievable. Can't ask for nothing better this season than obviously make it to the Super Bowl and hope that we can continue to build on this season for next year".
Casey was thrilled with Tennessee's future, but general manager Jon Robinson had a different opinion and traded the 30-yeard old veteran to the Denver Broncos for a seventh-round pick.
Jurrell Casey's harsh comments
It was on Devin and Jason McCourty's "Double Coverage" podcast that Casey had his say on the trade and he did not hold back.
"The part that is so crazy is that you give so much to them, especially when you come up on free agency and have opportunities to go somewhere else. Especially the way it was going when we were there, 2-14, 3-13. Those were some rough times" Jurrell said, alluding to the four-straight losing seasons from 2012 to 2015.
He continued by stating: "When you're a loyal guy and you feel like things are going in the right direction and you're that centerpiece, you got no choice but to fight it through. My mindset was to stick it out and things would get better".
Indeed, the Titans had shifted gears in the last couple of seasons and had experienced winning records since 2016, which culminated in last season's AFC Championship Game against the Kansas City Chiefs [35-24 loss].
Still, the defensive tackle was not done and discussed his opinion on the trade: "For us to get to that point to get better and to be a main focus of that and then you just throw me away to the trash like I wasn't a main block of that. ... Coming off an injury the year before and playing the whole season for y'all. No complaints, I did everything you wanted me to do and you throw me like a piece of trash. At the end of the day, none of these businesses are loyal."
Trade to Denver
Back in March, John Elway, Broncos general manager and president of football operations, had described the trade as "a steal", given that he only had to provide a seventh-round pick for a five-time Pro Bowler.
Elway stated: "We're excited about [how it] unfolded," later adding "trading for him [Jurrell Casey] at the defensive tackle position that we needed and steal a very, very good football player, a five-time Pro Bowler. For us to be able to trade a seventh-round pick for him, we felt very fortunate.".
The Broncos will now join Casey with eight-time Pro Bowler and 2015 Super Bowl MVP, Von Miller, and Bradley Chubb, to try and develop a team that was 12th on the defensive rating charts in 2019.