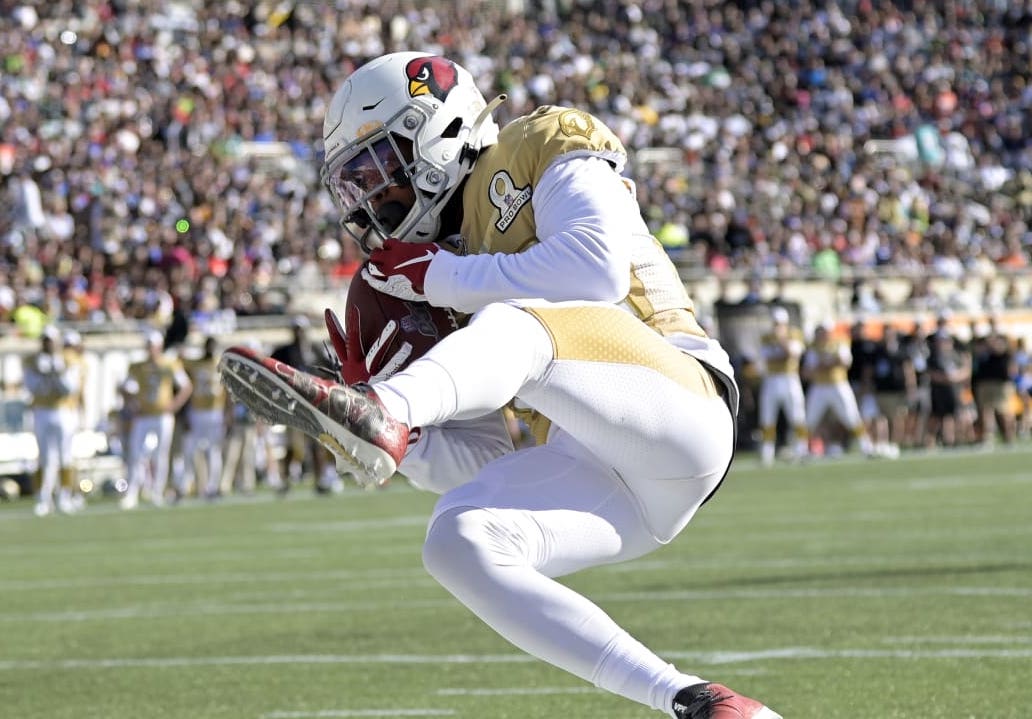 The Arizona Cardinals have agreed to a contract extension with two-time Pro Bowl selection Budda Baker the highest-paid safety in NFL history.
The 24-year-old has agreed to a four-year, $59 million deal, making Baker the highest-paid player at his position. The deal will average $14.75 million per year.
Arizona is making 24-year-old, two-time, Pro-Bowl selection Budda Baker the highest-paid safety in the NFL history, giving him a four-year, $59 million contract extension ($14.75M average per year), sources tell ESPN.

Asked about the deal, agent @DavidMulugheta confirmed it.

— Adam Schefter (@AdamSchefter) August 25, 2020
The deal is very reminiscent to the contract that the Cardinals gave to former star safety Tyrann Mathieu. Four years ago, Arizona agreed to a five-year, $62.5 million deal with Mathieu, but chose to release him following the 2017 season.
Drafted as the 36th pick of the 2017 draft, Baker is the first second-round selection in the Steve Keim era to be offered a contract extension.
A star from the beginning
Baker has been a star since his rookie year, earning first-team All-Pro honors in his first season and was featured in the 2017 NFL All-Rookie Team.
Baker was named to the NFL Top 100 list for the first time this season, and quickly earned a reputation for himself as one of the most physical safeties in the NFL.
In his rookie season, Baker totaled 74 tackles with seven passes defended and two forced fumbles which would lead to his first Pro Bowl selection. Last season, Baker had 147 tackles (fourth best in the NFL), six passes defended and one forced fumble, on his way to his second Pro Bowl nod. For his career, Baker had 323 tackles, with 18 tackles for a loss, 14 passes defended, four forced fumbles and four fumble recoveries. Though he doesn't have an interception yet in his young career, Baker has one interception in the Pro Bowl.
Baker has been a very important part of the Cardinals defense, playing 647 snaps at safety, 174 snaps as an outside linebacker, 155 snaps as a slot corner, 39 snaps at outside linebacker and 31 snaps as an edge defender. Baker's versatility is very identical and complementary to what Tyrann Mathieu brought to the Cardinals defense and his production opens up the playbook for defensive coordinator Vance Joseph.
Even with the Cardinals being as bad as they were last season, allowing the most yards from scrimmage in the NFL, Baker developed into a team leader as well as one of the more trustworthy options for the organization.
With Baker now locked in, the Cardinals have a big piece of their defense locked in for the next four years.