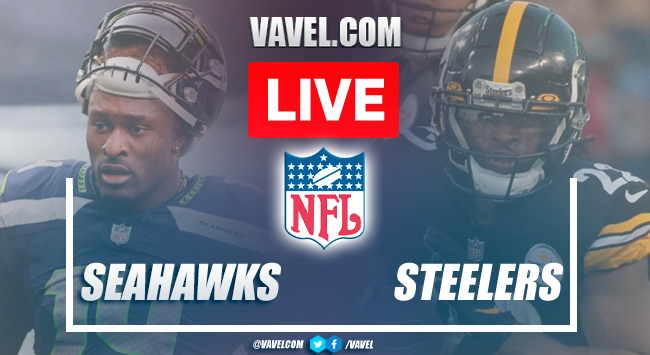 Summary
Thank you for joining us in this game
Game over
4Q | 0:03
4Q | 1:23
4Q | 5:59
4Q | 11:01
Sixth Touchdown
4Q | 13:32
3Q
3Q | 0:49
3Q | 3:02
Fifth Touchdown
3Q | 6:44
Fourth Touchdown
3Q | 10:37
3Q | 15:00
2Q
Third Touchdown
2Q | 0:21
2Q | 2:00
2Q | 2:48
2Q | 4:28
2Q | 4:36
2Q | 5:44
2Q | 12:50
1Q
Second Touchdown
1Q |1:39
1Q |3:11
1Q |5:17
1Q | 8:53
1Q | 9:42
First Touchdown
1Q | 12:15
1Q | 15:00
Injury Report
Pittsburgh Steelers Preparation!
Seattle Seahawks Preparation!
Odds
Battle for victory
Last showdown!
History between both teams
Arrival Seattle Seahawks
Welcome!
Tune in here Seahawks vs Steelers Live Score
What time is the Seahawks vs Steelers match for Preseason NFL Match 2022?
Pittsburgh Steelers Players to Watch
Pittsburgh Steelers
Seattle Seahawks Players to Watch
Seattle Seahawks
The Stadium
Welcome to VAVEL.com's LIVE coverage of the Preseason NFL Match: Seahawks vs Steelers!