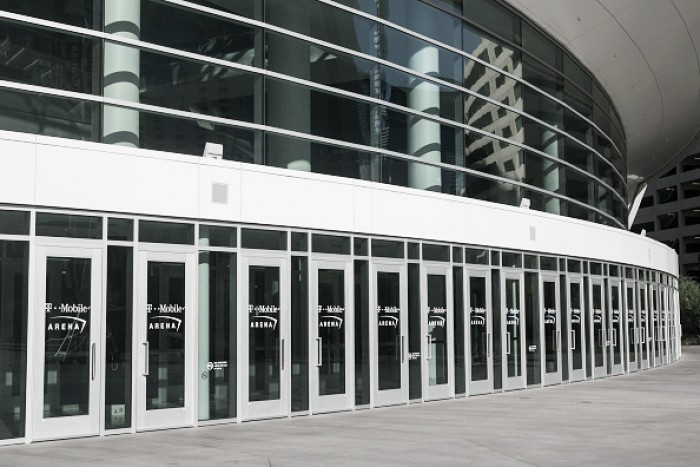 It's not official yet, but according to various high-level sources, the NHL will be expanding to Las Vegas perhaps as soon as the 2017-18 season.
T-Mobile arena is awaiting it's NHL team
With the new T-mobile arena capable of holding 17,500 NHL fans, there will be a new entertainment kid on the block -- known as the Strip in Sin City.
And what's even more appealing, the arena was built entirely with private money by MGM Resorts International and Anschutz Entertainment Group, who owns the Los Angeles Kings.
Isn't that a breath of fresh air?
The other contingencies have been met, and with the new owner Bill Foley collecting 13,200 season ticket orders before the NHL even approved the expansion franchise's existence, it looks like Las Vegas will join the Big Leagues of pro sports. Is NFL football next? Could be.
Not this time Quebec
The other city vying for an NHL expansion franchise was Quebec City, and they were told they would need to wait...longer. Apparently the owners feel that adding another team to the Eastern Conference would cause imbalance since they already have 16 teams now.
Gee, you think?
The other factor is financial, with the Canadian dollar losing its value. So, Quebec may be considered in the future, but will not be a dance partner this go around.
What could happen is a financially weak team like the Carolina Hurricanes, Florida Panthers, or even the Arizona Coyotes (who were run by the NHL for four seasons until new ownership was in place) could re-locate.
The deal with that theory is the owners aren't stupid. They know expansion will supply their money coffers significantly to the tune of $16.67 million per owner, and support to approve expansion was unanimous, and will officially be voted upon on June 22, 2016.
Another factor with adding an expansion team is that the rules for the expansion draft should make it easier for a new team to become competitive within a reasonable amount of time, according to Deputy Commissioner Bill Daly.
The main features of the expansion draft are:
The Las Vegas team will be required to draft one player from every existing team and will have to select three goaltenders, nine defensemen and 14 forwards. They also have to pick players that, at a minimum, come with a combined value that would make up 60 percent of the salary cap. They also can't go over the cap with their selections.
NHL teams will have a choice between protecting seven forwards, three defensemen and one goaltender, or eight skaters of any kind and one goaltender (nine players). Each team can lose only one player to the expansion draft.
Teams must protect players that have no-movement clauses that are active in the 2017-18 season. Anything before that will have no impact. That means teams may have to expose more of their younger players that haven't been granted no-move protection.
NHL teams must expose at least two forwards and one defenseman who had played a minimum of 40 games the previous season or 70 games over the previous two seasons.
Las Vegas Aces, Black Knights... pick one
So, with that being said, what would be catchy team name for the new franchise? Aces seems to have won 42% of the fan's votes in a team naming contest.
Of course, owner Bill Foley may have a lot of input as to the name, and he favors Black Knights.
With the entry of Las Vegas, ESPN had this on how the Las Vegas flair would be added to each NHL team's logo. Take a gander.
Well, it looks like the next step is for Bill Foley is to write that check with all those zeroes, and then hire a GM, Head Coach, and start building a rivalry with Pacific Division teams...that shouldn't be difficult.