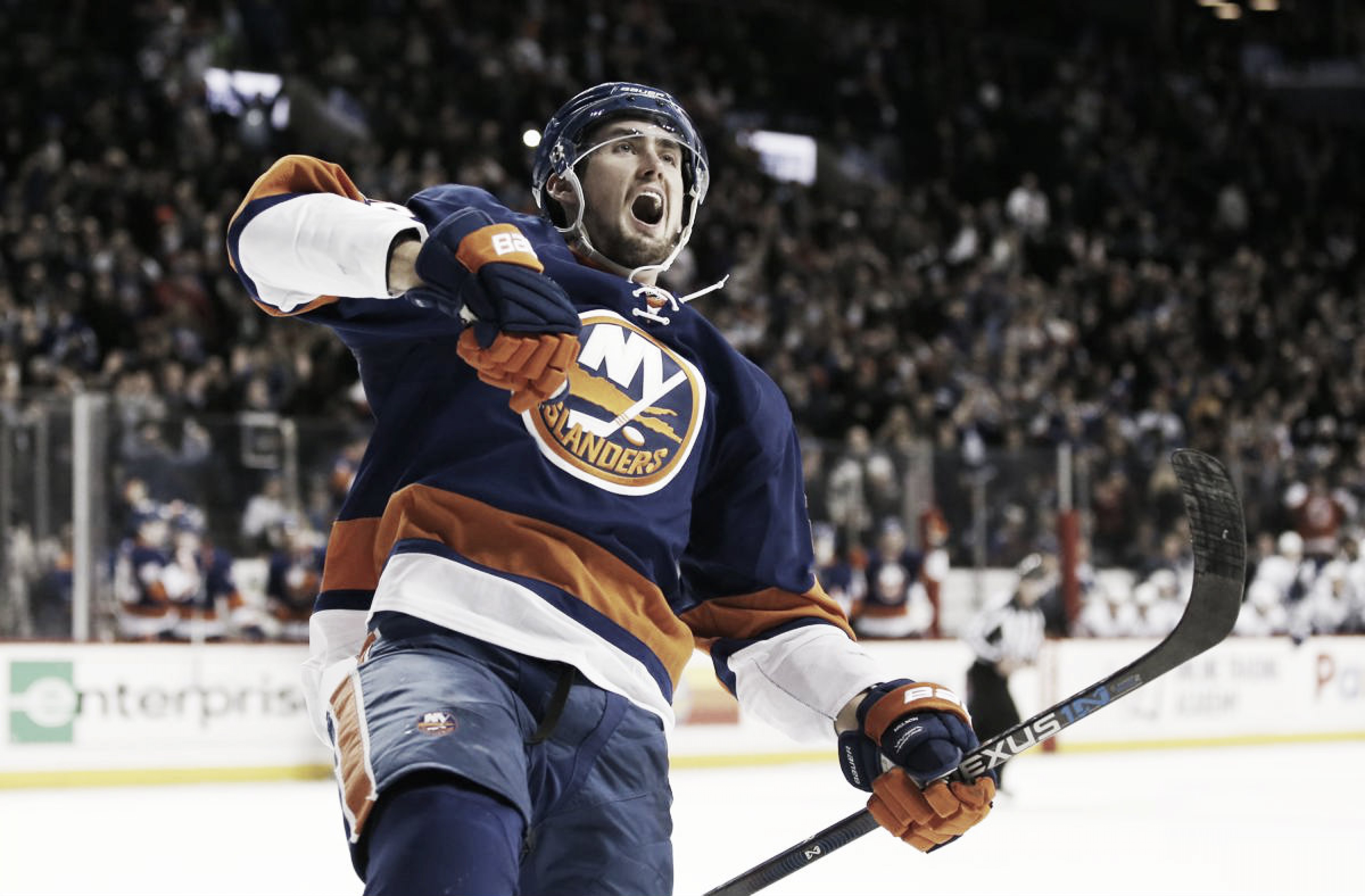 Both forwards are restricted free agents and can be traded or signed to a contract before the July 1, 2018 deadline.
Max Domi is a fan favorite but hasn't performed that well
Max Domi had a terrific rookie season with 18 goals, and 54 points for the Arizona Coyotes but has digressed since then. His second season was short-lived as he was injured in a fight and played only 59 games with just nine goals to show.
His last season was even worse as he played all 82 games but only matched his shortened season in goals and collected 45 total points. It just seemed that he got good chances but couldn't buy a goal. His shooting percentages decreased each season from 11.5 to 8.3, and finally just 6.0 last season.
While head coach Rick Tocchet tried to play him at center to see if his scoring could be rejuvenated... nothing helped.
Is it time to see what the team can get for Domi in a trade?
Perhaps.
It had been rumored earlier this year that the team was shopping him around the league to see what value they could get for him.
While Domi is a fan favorite, lots of players who are in that category have been traded. He was thought to be a future star player on the Coyotes, but it just hasn't come to fruition.
GM John Chayka is an analytics guru who looks at Domi's stats and doesn't see improvement. When that happens a player is usually traded.
He could at the best be offered a bridge contract of one year to evaluate if he can improve his overall play. The team did that with Anthony Duclair, and then traded him to the Chicago Blackhawks for forward Richard Panik.
So, who could the Coyotes trade for him in an attempt to improve the team's chances at finally getting into the playoffs which has evaded them since the 2011/12 season?
How about Brock Nelson of the New York Islanders?
Brock Nelson could help the Coyotes
The thing which may impress the Coyotes about Brock Nelson is his size. At 6'3", 212lbs he towers over Domi by five inches and outweighs him by 17lbs.
You can't teach size.
Nelson is at the end of his three-year $8.475 million contract and has similar statistics to Domi. He is 26-years-old and Domi is 23. The thing is his career shooting percentage of 12.4 is much better than Domi's 8.7. Scoring goals is what wins games in the NHL.
Although no follower of NHL hockey would doubt Domi's toughness, he is still a small forward in a league of larger players. He just can't match up with a player of Nelson's size night in and night out.
Nelson is probably ready for a change of scenery and with Domi being shopped around, it's a sure bet he may not want to stay in Arizona much longer.
The NHL is a business
When one of your players is not performing up to par, you look at solutions to move forward with a favorable result.
It just seems that the connection that Domi and Duclair (the Killer D's) had in their rookie season together was negated when Duclair left. It took the wind out of the sail of Domi. He looked lost for a bit and has not found the chemistry with another line mate since then.
The gamble becomes a GM's nightmare.
Do I trade him or keep him in hopes that he turns his game around and helps the team to get to the postseason? I certainly don't envy Chayka's decision on this one.
Obtaining a bigger player for Domi with similar statistics may be the way to go here. As much as this writer enjoys watching Domi's puck handling skills and the courage it takes for him to go out there and play with his diabetes affliction... it may be time to say goodbye to him.
It's a tough life in the NHL. The competition to win is endless. The Arizona Coyotes need to win and soon... perhaps a deal like this will assist them in that endeavor.
Do you feel it's time to trade Max Domi? Would Brock Nelson be a good addition? Let us know in the comments section below.