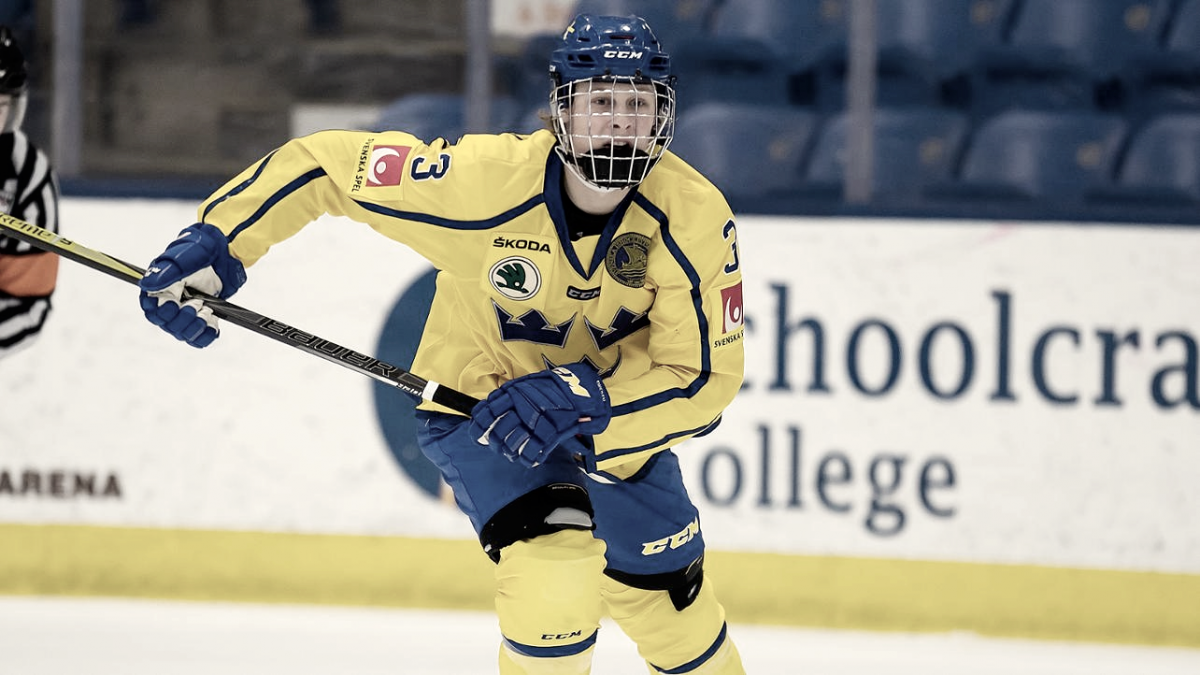 Unlike years past, the Edmonton Oilers will not be drafting in the top-five at this year's NHL Entry Draft.
Despite owning the 10th overall pick, they can still come out of the draft with a decent prospect.
Given how defensive-heavy the first 15 picks will be, the Oilers have a good chance to lock up the right-shooting puck-moving defenseman they have been coveting for so long.
Breaking down the draft
According to most pre-draft rankings, the top-four (Rasmus Dahlin, Andrei Svechnikov, Brady Tkachuk, and Filip Zadina) looks to be set.
However, things might be a bit more unpredictable after that.
The Oilers won't know for sure who will be available at 10 but considering how deep this draft is, the player they take will likely make a positive impact on their roster in the near future.
Potential candidates for Oilers 10th overall pick
Evan Bouchard, London Knights
According to most pre-draft rankings, Evan Bouchard has been ranked anywhere from six to 10, so there is a good chance that he will be available when the Oilers head to up to the podium.
Bouchard is a well-rounded right-handed defenseman with size (6'2", 192lbs) and an excellent hockey IQ.
According to Adam Kimelman of NHL.com, Bouchard is a "Big, strong, skilled right-shot defenseman are a rare commodity, and Bouchard dominated at each end of the ice this season."
He would be a good fit for the Oilers, as he is very close to being NHL-ready so the Oilers can likely inject him into their lineup very soon.
On the other hand, he does play a safer and quieter game than most defenseman in this draft, so the upside may not be as high.
Noah Dobson, Acadie-Bathurst Titan
Noah Dobson is another highly touted right-handed defenseman who can go as early as five or fall to the Oilers at 10.
He has all the tools to be an elite two-way defenseman in the NHL and is arguably the second-best defenseman in this draft behind Dahlin.
Dobson is described as a defenseman as follows:
"Who uses his quick feet and NHL-caliber smarts to smother opposing puck carriers. On offense, he's more of a facilitator than an orchestrator, but he oozes potential in every area of the game and should be groomed to anchor a top pairing ' - Steve Kournianos - SportingNews/The Draft Analyst.
There is a good chance that a team like the Arizona Coyotes (5th), Detroit Red Wings (6th), or Vancouver Canucks (7th) will take Dobson.
But if he is available at ten, the Oilers should not hesitate to take him!
Adam Boqvist, Brynäs IF
Adam Boqvist was one of the highest ranked defensemen in the draft early this season, but his stock has dropped a bit of late.
At this point, Boqvist looks like one of the biggest wild-cards in the draft and can be taken anywhere from 5th to 11th.
According to Adam Kimelman - NHL.com, Boqvist is
"A right-shot defenseman has the skills and size of another Sweden-born defenseman, Erik Karlsson of the Ottawa Senators. Like Karlsson, Boqvist likely will need another season in Sweden to prove himself in the SHL, but then should add a high-end puck-moving piece."
That is a bold comparison but if Boqvist can live up to the hype he might turn out to be one of the biggest steals of this draft.
Right-shot defensemen, who can skate with high-end puck-moving skills don't grow on trees.
Like Dobson, if Boqvist drops to the Oilers, they should happily run up to the podium to take him right-away.
Jesperi Kotkaniemi, Ässät / Liiga
At this point, Jesperi Kotkaniemi is the highest ranked center in this draft.
He is a big body (6'2"), that has potential to become a franchise cornerstone for years to come.
According to TSN's Craig Button, Kotkaniemi "plays the game in a similar fashion to Anze Kopitar and to Blackhawks captain Jonathan Toews."
Drafting a center may not be the Oilers' biggest priority but they can't go wrong with a player like Kotkaniemi if he is available.
Having Kotkaniemi in the mix will give them more options to modify their team in the future.
They can always throw Kotkaniemi on the wing and give him a couple of years to develop. If he excels in the NHL, he could possibly make a player like Ryan Nugent-Hopkins or Leon Draisaitl expendable somewhere down the road.
Ty Smith, Spokane Chiefs
Ty Smith is another solid defensive prospect in this draft. He is ranked just outside of the top-tier defenders in this class and should be available at 10th overall.
He is described as follows:
"Smith has the ability to make all the right plays in his end, either skating the puck out of the zone or carrying it and creating in transition. He also excelled offensively with 73 points (14 goals, 59 assists)."
Overall, his impact and projection at the NHL level may not be as high as Dobson or a Boqvist, but Smith can still become a very useful defender in the NHL.
He might be exactly what the Oilers are a looking for... a mobile defenseman, with excellent offensive skills.
Overall take
This year's draft will be a bit more unpredictable for the Oilers.
They have the ability to go several directions depending on who is available to them at 10.
But given how "defense-heavy" this draft is, it might be a good opportunity for them to try and land a right-handed franchise defenseman.
Therefore, if a name like Adam Boqvist, Evan Bouchard or Noah Dobson is available they shouldn't hesitate to pull the trigger.
On the other hand, taking a high-end prospect like Jesperi Kotkaniemi or Ty Smith wouldn't be a bad plan-b either.
Who do you think the Oilers should select? Let us know in the comment section below.