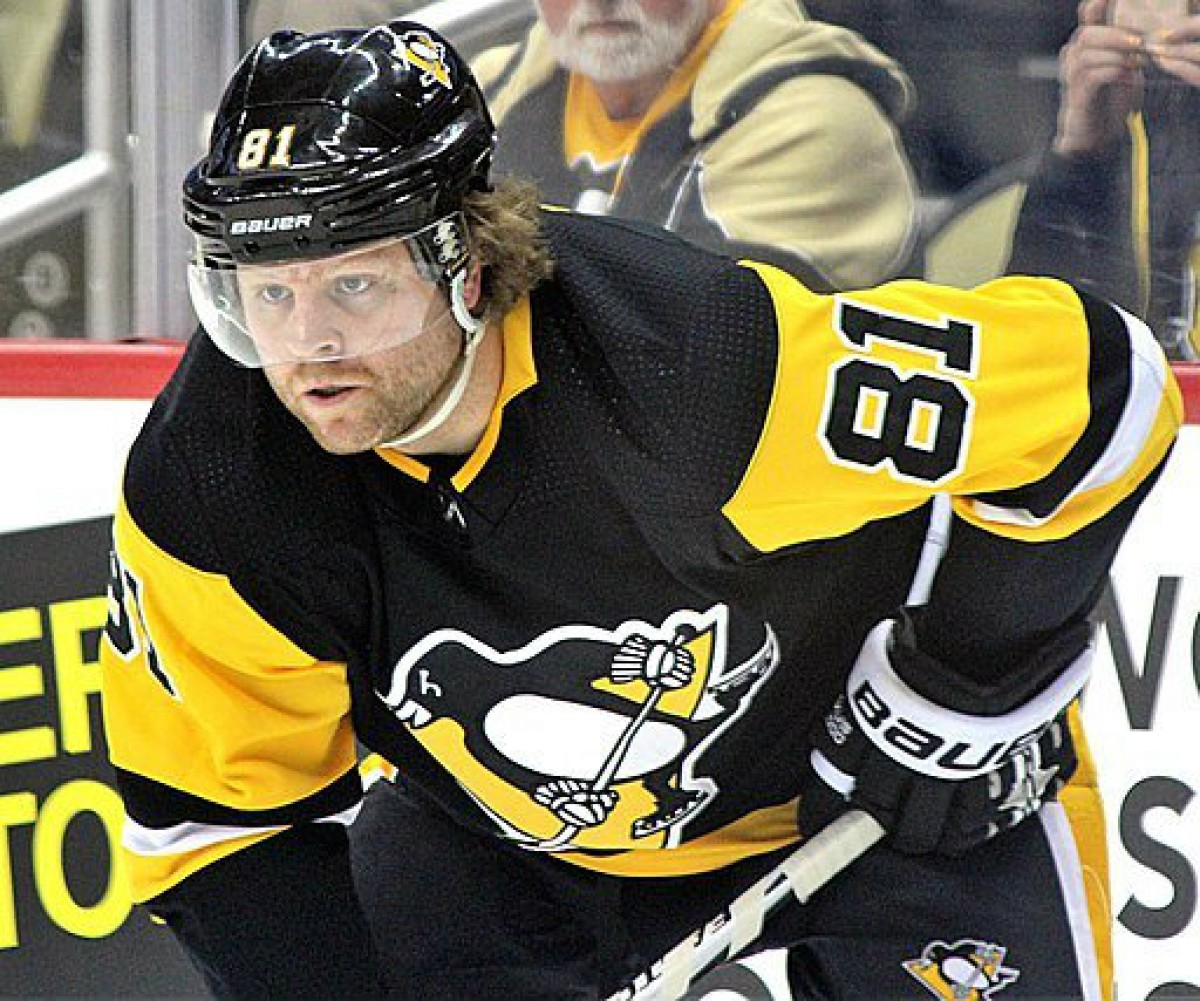 The news was just released by Josh Yohe of the Athletic that star right-winger Phil Kessel would be interested in being traded to... the Arizona Coyotes.
There's no secret that Kessel and Rick Tocchet had a close relationship while Tocchet was an assistant coach with the Pittsburgh Penguins before he was hired to coach the Coyotes last season.
Tocchet may be the only one who can manage and contain Kessel's mood swings. He's known as the Kessel whisperer.
This will not happen because the Coyotes don't want to spend the money
Coming off of a $66 million offer for Oliver Ekman-Larsson which has been verbally agreed to, the ownership has made a clear statement that they intend to merely reach the salary cap basement.
That may tell all you Coyotes' fans that winning isn't on the agenda.
It doesn't come very often that you get a star player who put up a 92-point season wanting to join your team but gets nixed... even with plenty of cap space available.
What kind of message does that bring to the loyal fans of Arizona who have been promised endlessly that a winning team is in the near future?
IS THE FUTURE NOW?
Doesn't seem that way. I mean certainly, GM John Chayka worked magic getting the Montreal Canadiens to give up Alex Galchenyuk in return for Max Domi straight-up.
But, is that enough to put a winning team on the ice next season? Let alone a team who can muster 90 points to qualify for the playoffs in the tough Western Conference.
What message does this bring to the players?
Certainly, OEL is worth the contract they are paying him. But when a player with Kessel's scoring prowess wants to play on your team and the management is not willing to pay the player, how does a current member of the team feel about that?
Winning takes capital investment in your players, coaching staff, training staff, scouts, etc. to put it all together and compete for a Cup. When a team says they want to stay at the salary cap basement it either means they are low on capital, or just don't want to do what it takes to win.
Let's do the numbers
After this season the Coyotes will gain $5.5 million when the contract of Dave Bolland (which was taken on to yes... get to that illustrious cap basement) will expire.
Then add in all the players the team has mentioned they won't be offering contracts to like Brad Richardson ($2 million), Luke Schenn ($1.25 million), Freddie Hamilton ($612,500) and right there you have a grand total of $9,362,500 or more if they were given a raise.
The team's cap hit currently is at just $56,958,609 million with an expected cap ceiling to increase to at least $80 million for each team.
That alone would pay Kessel's $6.8 million salary for a year with change left over.
Even if you factor in the salary of OEL's new contract hit of $8.25M the team will still have over $10 million in cap space. He just increases the cap hit by $2.75M from what they have been paying him.
Then, Hjalmarsson will be getting a new contract extension to add to the cap hit.
Of course, the Coyotes will have some contracts to consider not this next season but in 2019/20.
UFA's
Marcus Kruger $2.775M
Richard Panik $2.8M
Niklas Hjalmarsson $4.1M
RFA's
Nick Cousins $1M
Brendan Perlini $863,333 (entry level contract expiring)
Christian Dvorak $839,167 (entry level contract expiring)
Jakob Chuchrun $925,000 (entry level contract expiring)
The teams who win spend the money
Just take a look at the teams who qualified for the playoffs last season. Of the top 14 teams who are spending the most, 10 of them made the playoffs. Where are the Coyotes on this list?
22nd.
That shows that you must spend money to get quality players who win games.
The Arizona Coyotes are NOT doing that! It is quite frustrating to hear that the owner of the team will not commit to putting a winning product on the ice.
He promised that at the town hall meeting prior to the season, and I know that for a fact because I attended that meeting. Listen to owner Andrew Barroway speak about the product he's putting on the ice, and how we would all be "pleasantly surprised" (at the 37:30 mark).
We were indeed surprised.
The team started out on a terrible losing streak which they finally turned around in February. It was too late, and the team faltered terribly.
When you add up all the factors, there is an equation the team needs to remember. Good players = wins. Wins = fan support.
Fan support is what it's all about.
For most of us, the white-out is nothing but a past almost forgotten memory.
Bring Kessel here and see how that changes things.
***NOTE: THIS ARTICLE WAS FEATURED ON THE SPORTSNET TIM & SID SHOW... HERE'S THE LINK. IT STARTS AT THE 13:53 MARK.
https://www.youtube.com/watch?v=rDncK3dezCI&feature=youtu.be
How do you feel about the Arizona Coyotes not wishing to spend money on good players who can help them succeed? Would you lose your support for a team who won't commit to acquiring better players? Let us know in the comments section below.