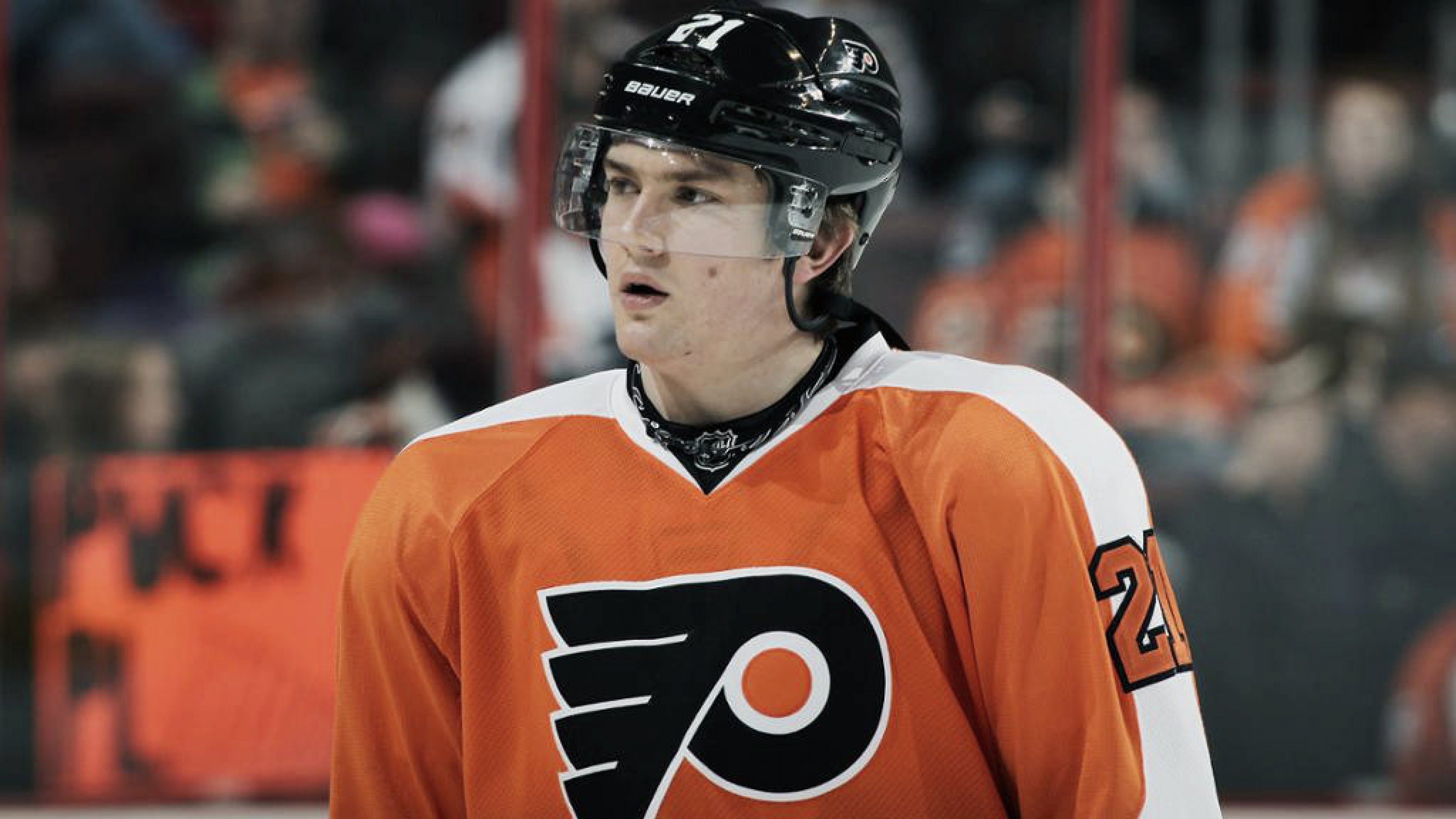 During the 2006/07 NHL campaign, the Philadelphia Flyers finished with the worst overall record in the league. Unfortunately, in the lottery they lost a ping-pong ball drawing and forfeited a shot at selecting highly touted forward prospect Patrick Kane who was drafted by the Chicago Blackhawks.
2007 second overall pick
Notching the second overall pick in the 2007 NHL Entry Draft, the Flyers selected 6'3", 217lb left winger James Frederick van Riemsdyk (a.k.a. JVR) a Middletown, New Jersey native.
In his initial stint with the Flyers from 2009 thru 2012, van Riemsdyk enjoyed a couple of solid seasons but never really made a major impact on a top line. He played in 196 regular season games, registering 47 goals and 52 assists for 99 points.
Achieving success with the Toronto Maple Leafs
In 2012, following his trade to the Toronto Maple Leafs in exchange for defenseman Luke Schenn, JVR blossomed into one of the team's key players. Over a six-year stretch, he averaged 25 goals and 49 points reaching the 30-goal plateau twice, including 36 last season.
"For me, I got a big opportunity to expand my role in Toronto," van Riemsdyk said. "It was just a different situation with the team when I got in there. Playing more of a prominent role on a power play, play more minutes. I've been able to expand my game in that way."
JVR returns to the City of Brotherly Love
Last year, the Flyers experienced a season of progression finishing 42-26-14 reaching 98 total points for third-place in the Metropolitan Division of the Eastern Conference. Regrettably, they struggled mightily to find scoring outside of its top line both during the regular season and especially in a humiliating opening round playoff loss to the rival Pittsburgh Penguins in six games, being outscored 28-15.
During the off-season, the 29-year-old van Riemsdyk re-signed with the Flyers and returns to the City of Brotherly Love as a free agent, inking a five-year deal worth $35 million.
Overall in 609 regular season NHL games, JVR has 201 goals and 192 assists for 393 points.
On paper, van Riemsdyk adds a consistent shoot-first player and proven scorer to the Flyers' top six and significantly improves the team's forwards in both the immediate future and a few seasons down the line.
He joins seasoned players in Claude Giroux, Sean Couturier, Jakub Voracek, and Wayne Simmonds with whom he previously played and younger superstars like Nolan Patrick and Travis Konecny. With JVR in the mix, the Flyers finally have legitimate NHL forward depth.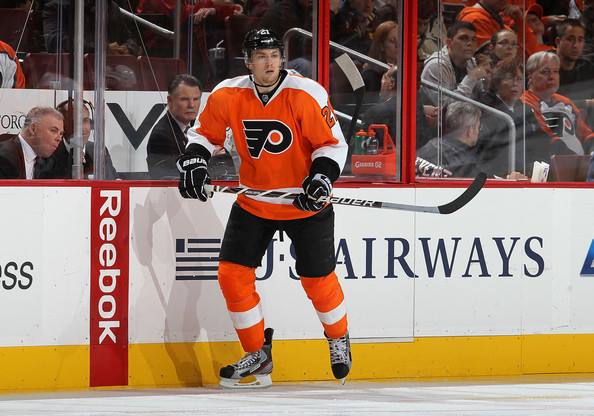 He's a volume shooter
For fans concerned that the Flyers don't shoot the puck enough, JVR is classified as a volume shooter. Last season, he finished the season with 248 shots, which ranked 23rd in the NHL and he achieved a 14.5 shooting percentage, which puts him just under captain Claude Giroux (17.6) and above Sean Couturier (13.7).
He shoots, he scores
From a situational breakdown, van Riemsdyk has a pretty balanced split between even strength and power-play goals. Last season, he finished second on Toronto in even-strength goals (25) and powerplay goals (11). He could easily fit into the second powerplay unit for the Flyers, who needs a good scoring touch. The consistency is certainly there from a production standpoint.
Flyers outlook in 2018/19
As noted, the offense absolutely got better but the goaltending will continue to hold the Flyers back from being true contenders.
Despite being outplayed and dominated by the Penguins in six playoff games, Flyers' general manager Ron Hextall prioritized finding a goal-scorer in JVR and a right-shot defenseman (Christian Folin) in the offseason rather than searching for a prominent goaltender.
As a result, Philadelphia is now poised to enter the season with a goalie tandem of Brian Elliott and Michal Neuvirth.
Projected starter Brian Elliott (2.66 goals-against average, .909 save percentage) proved when healthy he can be a solid goalie. Still there are questions about whether he has fully recovered from February's abdominal surgery and a minor hip procedure this past summer.
The talented but injury-prone backup Michal Neuvirth (2.60 goals-against average, .915 save percentage) will have to show he can remain healthy for an entire season.
With JVR, the Flyers should make the playoffs as a wild card team but unless they address their goaltending issues, they will lose in either the first or second round.
Don't reserve your spot on the Broad Street parade route just yet!
How do you think JVR will do with Philadelphia Flyers in the 2018/19 season? Let us know in the comment section below, and make sure to follow us on Twitter (@VAVELNHL_ENG) for more updates!