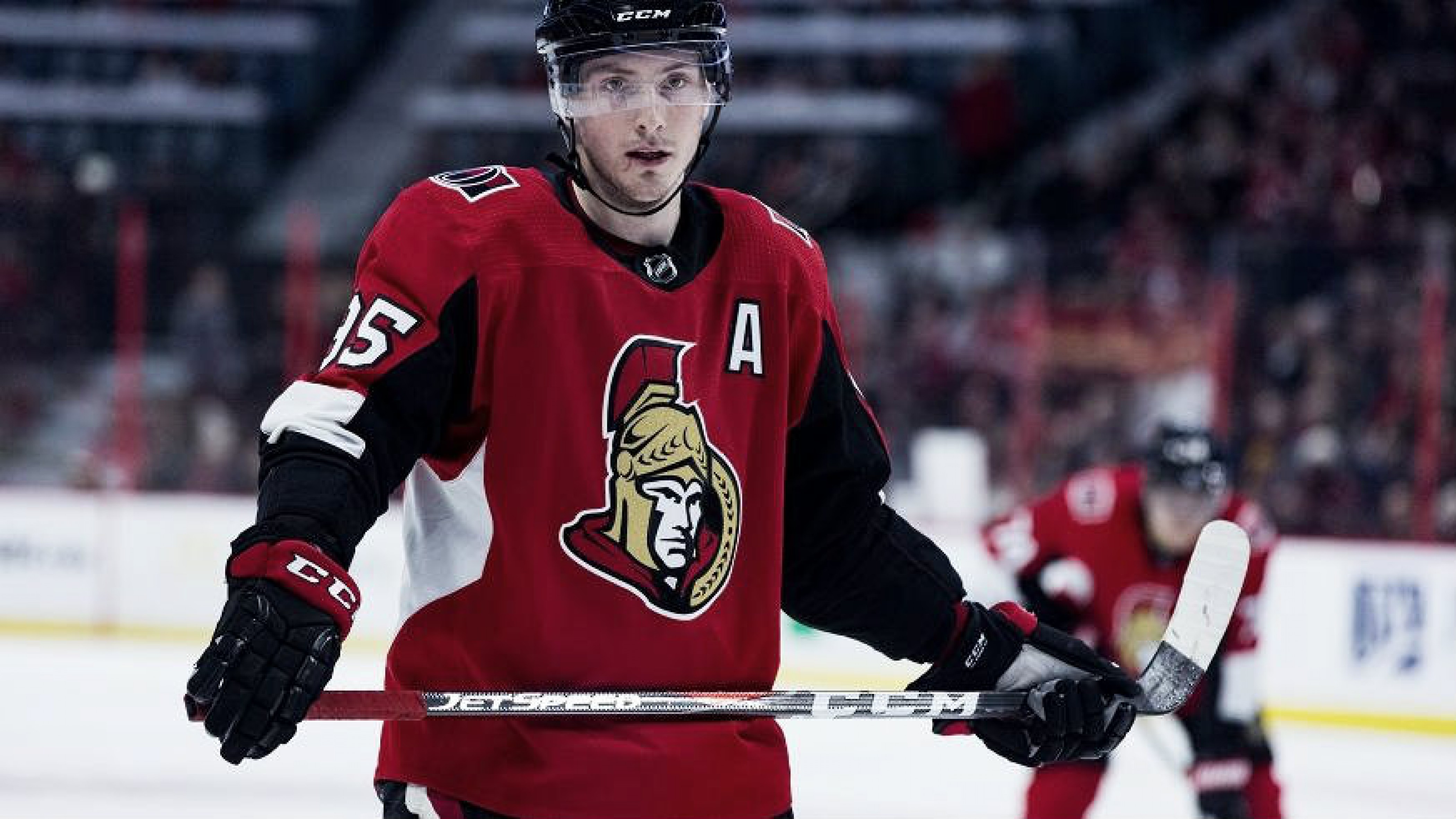 Heading into 2018/19 NHL season things will be very different in Ottawa. For the first time in almost a decade, they will be without all-star defenseman Erik Karlsson.
The Ottawa Senators traded their franchise defenseman in a blockbuster deal that sent him to the San Jose Sharks earlier this week. In many ways, this was a devastating loss for Ottawa, as they traded away arguably their best players in franchise history.
With number 65 gone, it is obvious that the Senators are in full rebuild mode, which is quite unfortunate considering that they were one goal away from reaching the Stanley Cup Finals in 2017.
Heading into the new season, not many people expect the Senators to be any good, let alone compete for a playoff spot. There may be several key roster players headed out throughout next season.
Nonetheless, the show must go on in the nation's capital, so here is a look at what the 2018/19 version of the Ottawa Senators heading into the new season looks like.
Projected Lineup
Forwards:
Bobby Ryan - Matt Duchene - Mark Stone
Brady Tkachuk - Logan Brown - Ryan Dzingel
Mikkel Boedker - Zach Smith - Colin White
Nick Paul - Chris Tierney - Marian Gaborik
Extra forwards:
Filip Chlapík, Magnus Paajarvi, Jean-Gabriel Pageau (Injured)
Defense:
Thomas Chabot - Cody Ceci
Mark Borowiecki - Chris Wideman
Christian Wolanin - Dylan Demelo
Extra defenseman:
Ben Harpur
Goalies:
Craig Anderson
Mike Condon
Best case scenario:
- Ottawa is a top three team in the Atlantic Division.
- Ottawa makes the playoffs.
- The team collectively makes up for the loss of Erik Karlsson's production.
- Matt Duchene has another 30-goal season.
- Mark Stone sets new career highs across the board.
Worst case scenario:
- Ottawa falls out of the playoff race by late November.
- They become a bottom team in the Eastern Conference.
- The team decides to ship off key players (Mark Stone, Matt Duchene, Bobby Ryan, Craig Anderson) for assets.
- The team uses February to April games as an opportunity for player development.
- The team finishes the season with a great shot to win the lottery.
Prediction
It's always tough for any team to lose a star player, and it will be even harder for the Senators to lose one of Erik Karlsson's caliber. He is a generational talent that has been the heartbeat of the Senators for much of the past decade.
No doubt it's a hard pill to swallow as it's anybody's guess whether any of the pieces they received in return will pan out. Overall, the team wasn't great with Karlsson in their lineup last year and finished with the fourth overall pick at the draft. So projecting them to be a lottery team once again isn't unreasonable.
The rebuild in Ottawa has officially started, and as painful as it can be for Ottawa fans, they shouldn't expect them to be any good for at least three to four years.
Right now the odds are against them, but on the bright side, they have a legitimate shot at landing Jack Hughes at the 2019 NHL Draft.
It may not be such a bad thing, considering that they could potentially build an offense around Jack Hughes and Brady Tkachuk in the next few years.
How do you think the Ottawa Senators will do in 2018/19 season? Let us know in the comment section below, and make sure to give us a follow on Twitter (@VAVELNHL_ENG) for more updates!