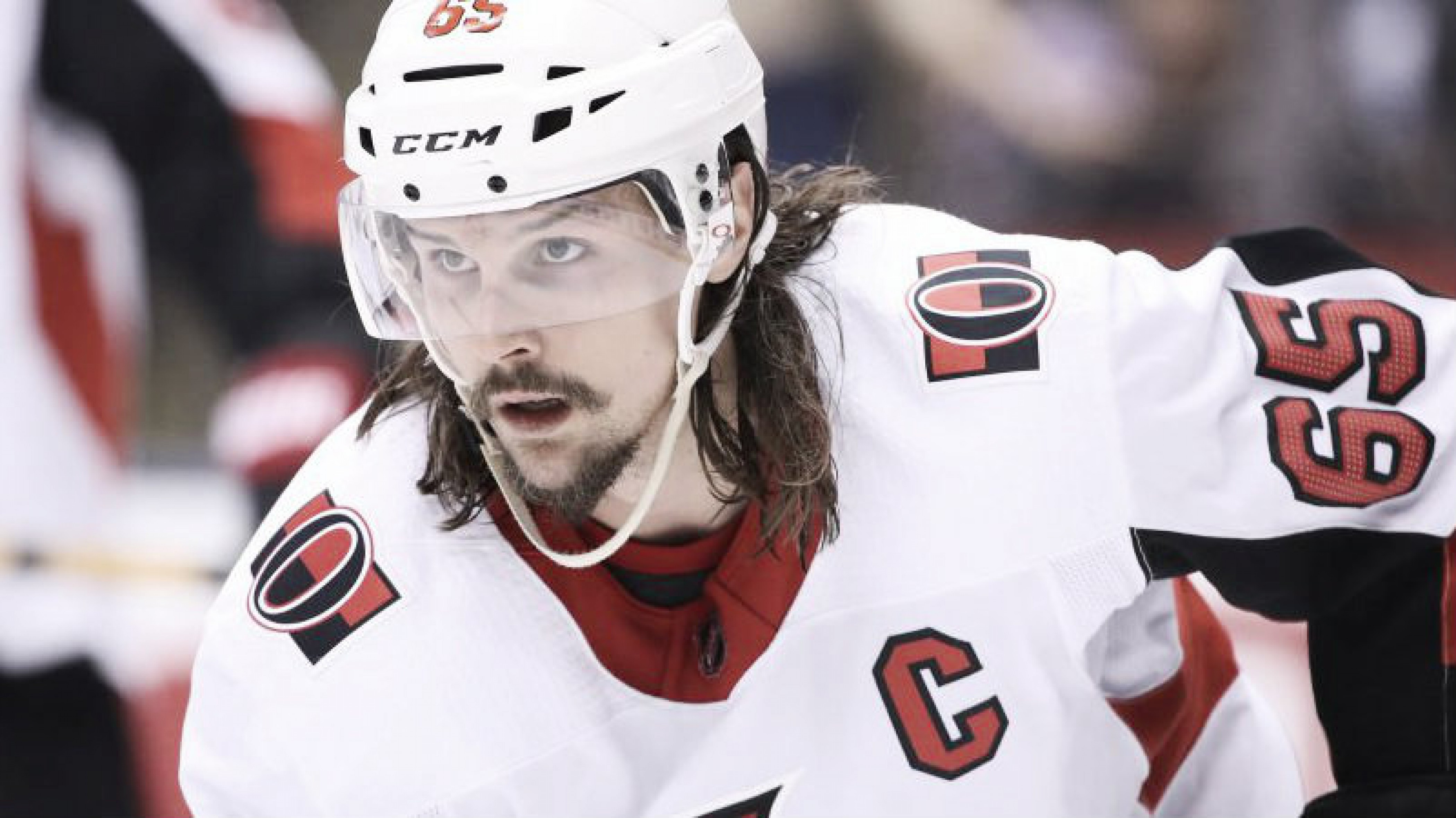 It had been rumored (again) for the last several days that either the San Jose Sharks, Vegas Golden Knights, Dallas Stars, or the Tampa Bay Lightning were interested (who wouldn't be?) in acquiring the two-time Norris Trophy winner.
Ottawa offered Karlsson, a 28-year-old defenseman, a contract extension July 1, the first day it could do so for a reported $10 million per season for eight years but he would not re-sign with the Senators. The Tampa Bay Lightning and Dallas Stars each reportedly made trade offers to Ottawa in early July.
Who knows what he'd accept from his new team, the Sharks?
The details of the deal
As expected, the Senators wanted a significant return for their star player. In the end, Ottawa received forwards Chris Tierney and Rudolfs Balcers, defenseman Dylan DeMelo, the rights to unsigned forward Joshua Norris, a first-round pick in the 2019 NHL Draft or 2020 NHL Draft, a second-round pick in the 2019 draft, and two conditional draft picks.
The Sharks also added prospect forward Francis Perron in the deal.
They may need to reserve a plane for all that San Jose is sending Ottawa's way.
Where does this leave both teams?
One thing is for certain... the Ottawa Senators are officially in rebuild mode and in a huge fashion. Losing a player of Karlsson's stature for whatever reason had better pay off down the road, or your team is in for some gruesome seasons ahead.
To ascertain who "won" this deal, the San Jose Sharks are now a top contender for the Stanley Cup. Just imagine a blueline containing newly acquired Karlsson AND Brent Burns! They both are high scoring defensemen who are stars of the game.
Stopping the Sharks now may be a pipedream, and while they gave up a lot, especially for their future... they are going for the grand prize. The addition of Evander Kane makes them even more formidable.
IF (that's a small word) they can actually figure out how to sign Karlsson to a long-term deal they will be the cream of the crop in the Pacific Division and not too bad in the entire Western Conference for that matter.
The Vegas Golden Knights certainly must be disappointed because they too would have been a close to sure thing to be back in the Finals had they landed Karlsson.
This writer had predicted before this trade went down that the aging Sharks would swim off into the sunset and finish fifth in their division.
NOW... not so much.
EK's reaction
"I don't think that I've ever in my wildest imagination thought that I would ever leave this place," said Karlsson in an emotional news conference. "But, unfortunately, we're here under these circumstances and, again, that's not something I'm going to go into detail about.
"I was prepared to come here and work hard for this team. I still have a year left on my deal but unfortunately I couldn't follow that through."
Once Karlsson plays with his new team a while he may realize that playing in San Jose gives him a much better opportunity to raise the Cup than it ever would have had he remained in Ottawa.
It is what it is, and now he must perform like a professional and do his best to help the Sharks gain a championship.
He can do it.
He's that talented.
This was a monumental trade, and the teams vying for Erik Karlsson were in hot pursuit, but the San Jose Sharks came out on top. Will it help them win a Cup? Let us know in the comment section below, and make sure to give us a follow on Twitter (@VAVELNHL_ENG) for more updates!