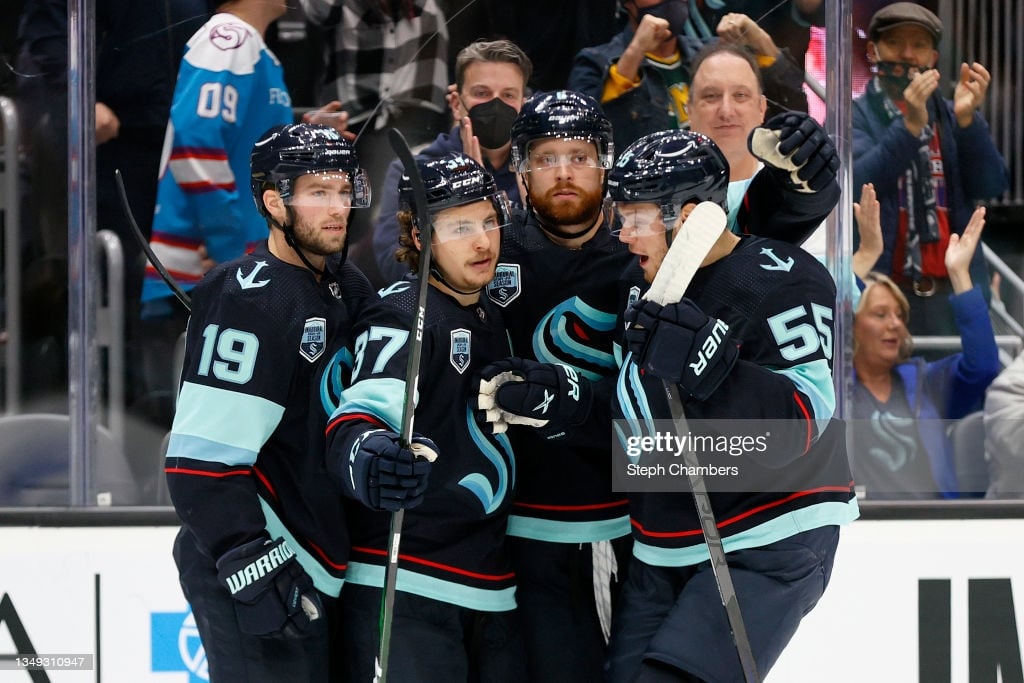 The Seattle Kraken won for the first time at Climate Pledge Arena as they broke open a close game in the third period to defeat the Montreal Canadiens 5-1.
Brandon Tanev scored twice, Yanni Gourde had a goal and an assist and Philipp Grubauer made 23 saves for the Kraken (2-4-1), who had lost four in a row, including their home opener, 4-2 against the Vancouver Canucks on Saturday.
"We got off to a good start, which always helps in your home building to build some momentum, especially with the crowd swe have behind us", said Seattle head coach Dave Hakstol.
"It was a good start and we were able to play a pretty good first period. The big difference tonight, compared to a couple of nights ago, is we were able to build on that lead."
Mike Hoffman scored Montreal's only goal and Jake Allen made 21 saves for the Canadiens (1-6-0), who opened a four-game road trip.
"It wasn't pretty", remarked Montreal defenseman Ben Chairot. "Right from the beginning, they had us on our heels. We knew coming the rink they'd be excited.
"Tough travel coming across the country and a time change, (but the) bottom line is they outskated us the entire game."
Story of the game
Seattle opened the scoring when Jordan Eberle scored his first goal with the Kraken just 62 seconds into the game with a wrist shot from the edge of the right circle for a 1-0 lead.
Hoffman tied the game as he beat Grubauer on a rebound of a Nick Suzuki shot. Tanev closed out the first-period scoring when he re-directed Jamie Oleksiak's feed with 4:52 remaining to give Seattle a 2-1 advantage.
Gourde extended the lead to 3-1 less than seven minutes into the second period when he took a stretch pass from Jaden Schwartz and went forehand-to-backhand for his first goal with the franchise.
"Those were big goals for us", Hakstol said referring to the second and third goals scored by ther Kraken. "To be able to put a little bit of distance there makes a pretty steep hill for a comeback."
Tanev scored his second of the game less than two minutes later after Gourde sent him in alone to make it 4-1. A breakway goal by Ryan Donato 5:14 into the third closed out the scoring.
"We're just not executing individually", Montreal forward Josh Anderson said. "I think we've got to look ourselves in the mirror and really think about our games individually.
"Once we get that figured out and start playing as a team, that's where the successes come in. Tonight, we didn't deserve to win."