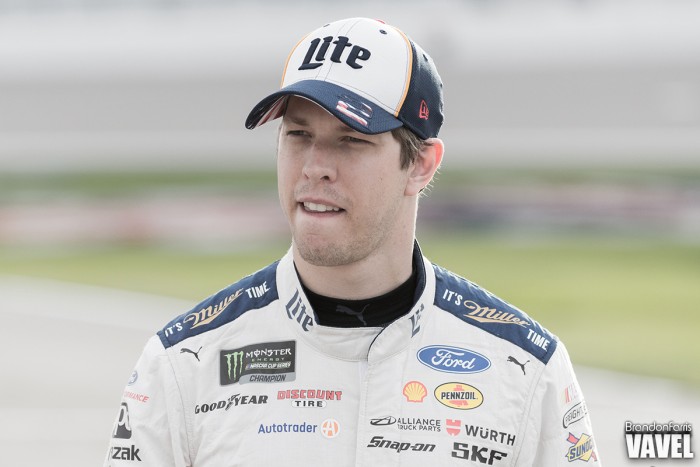 Brad Keselowski won his second Coors Light Pole Award of the season Friday at Michigan as Penske Racing went 1-2 in qualifying to sweep the front row.
"It feels really good," Keselowski told NBC after finally getting a pole at Michigan. "This is a track that probably isn't one of my best tracks even though it's my home town track. Not sure how that all works out."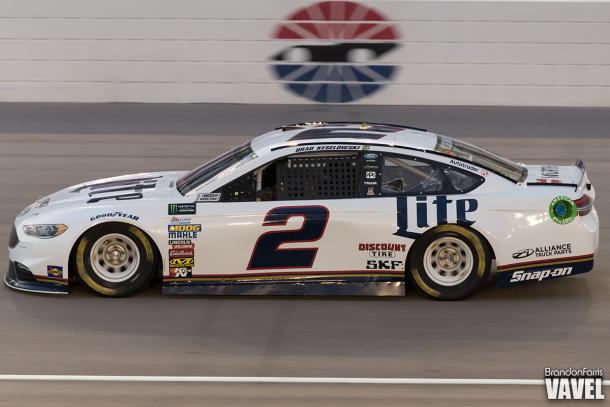 This is Keselowski's first career pole at his home track and was his 14th career pole. He raced around the 2-mile track in 35.451 seconds averaging 203.097 mph for the honors.
"When I saw that we were going to win the pole, those last few seconds of qualifying, it sent chills down my body," Keselowski said. "It's a special track for me to have any kind of success at."
Logano narrowly misses the pole, will start second
Keselowski will be joined by his Penske teammate Joey Logano on the front row narrowly missing the pole by six one-thousands of a second.
"I think you do get a little bit desperate," Logano said following qualifying on Friday at Michigan. "You've got to win. There is no second option, so the intensity is very, very high. You have to be on-point all the time. Every change has to be a good one. Every lap has to be a good one."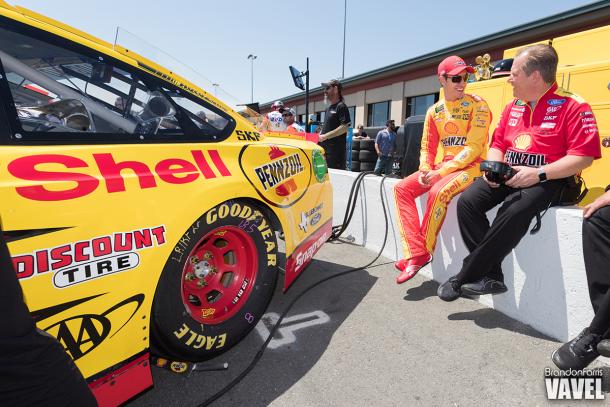 Logano is looking to turn his season around and rebound from his encumbered win earlier this season at Richmond where the team has been struggling since that happened in May. He currently is on the outside of the playoffs by 95 points to try and lock himself into the playoffs at a track he has two career wins at and is most certainly in a must win situation with just four races remaining before the playoffs.
The blue ovals were well represented Friday as Kevin Harvick qualified third. He'll start alongside Matt Kenseth who holds one of the three remaining playoff positions. Chase Elliot who's finished second here in his first three visits to Michigan qualified fifth and was the highest qualifying Chevrolet.
After hitting the wall in practice Kyle Busch recovered nicely to qualify sixth. Jamie McMurray will start seventh on Sunday next to the highest qualifying native and Michigan native Erik Jones. Two-time Michigan winner and defending race winner Kyle Larson will start in the ninth position on Sunday next to Denny Hamlin who is on baby watch this weekend. If called away Joe Gibbs Racing has tapped Christopher Bell to step in if necessary.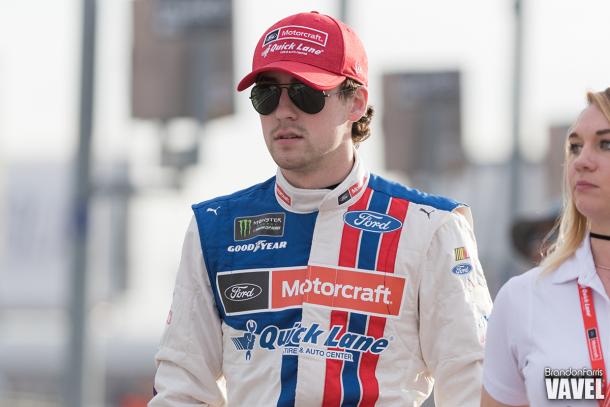 Clint Bowyer will start in the 11th spot next to Ryan Blaney who was the fastest car and swept the first two qualifying sessions until he bobbled the car going through turns one and two on his final lap and eliminating himself from pole contention.
Points leader Martin Truex Jr got bumped out of session two at the last minute and will start in the 13th position on Sunday.
After coming off a career best third place finish last weekend at Watkins Glen rookie Daniel Suarez qualified in the 16th position. Dale Earnhardt Jr who is making his final career start in the Irish Hills qualified 19th. Seven-time champion Jimmie Johnson will start in the 22nd spot with teammate Kasey Kahne starting 23rd.