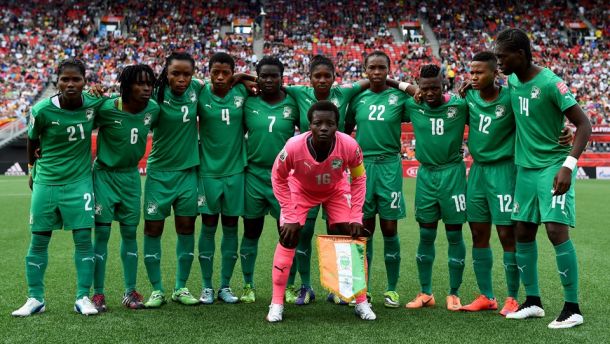 This match between Thailand and Ivory Coast will determine who will finish third and who will finish fourth in the four team group. Neither of these two teams have a chance to advance to the knockout stages unless something very strange happens. It is the World Cup after all.
Both teams enter this match coming off defeats to a superior European power. Thailand lost 4-0 to Norway and a few short hour later, the Ivory Coast were embarrassed right out of Lansdowne Stadium in Ottawa to the tune of a 10-0 drubbing by the number one team in the world, Germany.
Both Thailand and the Ivory Coast are looking for their first ever win, goal, and point as this is the maiden voyage for both teams. The Ivory Coast kept trying over and over to catch the Germans with an offside trap that did not work, but maybe one or two times. The one thing that Thailand will need to be careful on is the counter-attack. The Ivory Coast showed they had some spectacular speed against the Germans and had a few chances against the powerhouse, but were not able to convert for various reasons. Ivory Coast's goalkeeper, Dominque Thiamale, made several big saves for the African club and if she wouldn't have, it would have been a lot worse of a final score.
The one bright spot for the War Elephants was when goalkeeper Waraporn Boonsing made a save of a penalty after a handball was called in the box against Thailand. Her save raised the overall save percentage in penalties at the Women's World Cup to 25.80 (23-89). So that's something they can hang their hat on.
This match could realistically go either way. This writer sees a shutout in this match. If you are cheering for Thailand, this writer is sorry as they will not score their first goal, secure their first point or their first win in their second try. Ivory Coast just has too much speed and in the end, the War Elephants will be tired.
Ivory Coast 4, Thailand 0