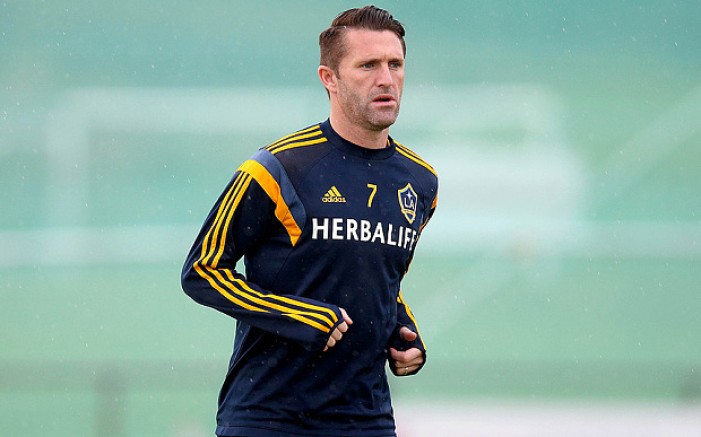 The injury club of the Los Angeles Galaxy has just gained a new member, captain Robbie Keane. The Irish international will be out of action for at least four to six weeks. The 35-year-old striker is recovering from a surgery on his right knee.
The Bizarre Injury
Keane left the Galaxy 3-1 victory against the San Jose Earthquakes on Saturday, March the 19th in good health. However, once he arrived to the Irish camp for friendly matches against Switzerland last Friday and on Tuesday versus Slovakia. He was not able to train with the national team or compete in any of the games.
The Irishmen was not able to pinpoint when the injury occurred. However, Ireland's manager Martin O'Neill at the start did not think his knee problem was serious and that the veteran forward was going to be back on his feet quickly.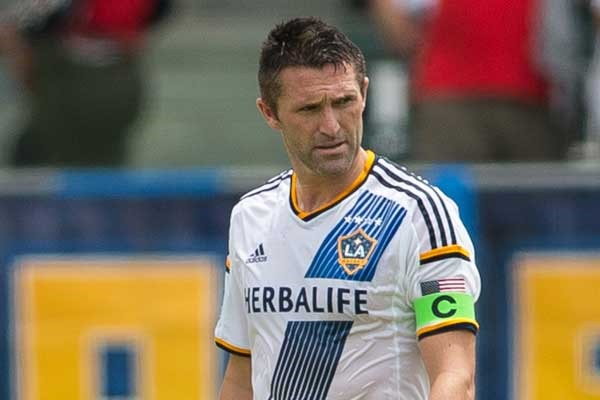 "Robbie is just a wee bit concerned about the injury now. It's something he thought was a kick for a start, he thought it would clear up in a couple of days. He has just felt it's sore and it's something he definitely wants looked at now, either here or going back," O'Neill told ESPN FC. "He will miss Tuesday's game definitely now. I am hoping that's not a major concern at the moment and I genuinely don't think it is, so I don't want to start a bit of scare mongering.''
However, the problem proved to be serious as Keane had surgery on his right knee on Thursday. The Irish international had a successful surgery and posted on his Instagram account: "Operation done speedy recovery hopefully back soon stronger."
Where Will The Goals Come From Now?
However, for the Galaxy this injury will hit hard in many ways, but especially in the goal department. Since 2012 the captain has averaged 16 goals or more for LA. Last season he scored 20 times in the regular season, which has proven to be his highest tally so far. In his five-years with Los Angeles the Irish intentional has scored 84 times in both the Major League Soccer (MLS) regular season and in the playoffs.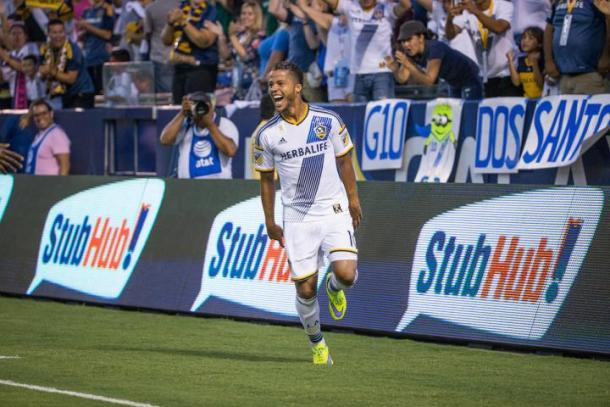 The captain might miss five to six games for the Galaxy. The earliest Keane might return is on Wednesday, May 11th against the Philadelphia Union at Talen Energy Stadium. The latest is the home match against rivals the Earthquakes on Sunday, May 22nd. This is according to the four to six weeks prognosis.
The LA Galaxy will need to find a new goal scorer in the mean time. Los Angeles head coach and general manager Bruce Arena can decide to simply replace him with veterans like Gyasi Zardes, Mike Magee or Alan Gordon. Or he can give a youngster like: Jose Villarreal, Emmanuel Boateng, Ariel Lassiter or Bradford Jamieson IV a chance to step in. Of course if Giovani Dos Santos returns from his leg injury quickly then the Mexican play maker will most likely be back in the starting 11.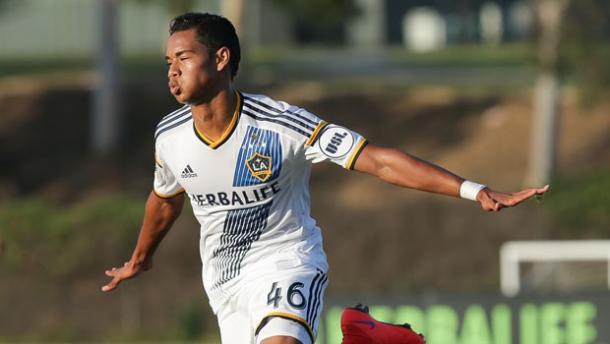 The Injuries Never Stop
The problems for LA do not stop there. Arena will need to start thinking of a new lineup soon since most of his starters are either injured or returning from one. This is the list of injured players for LA after only three games: Steven Gerarrd, Dan Kennedy, Dos Santos, Ashley Cole and Jelle Van Damme.
If the Galaxy players are not able to recover in time from their injuries then this season might become a bit bumpy. However, with Keane now gone for a while the 2016 campaign can easily turn into a disaster if the right replacement is not found.