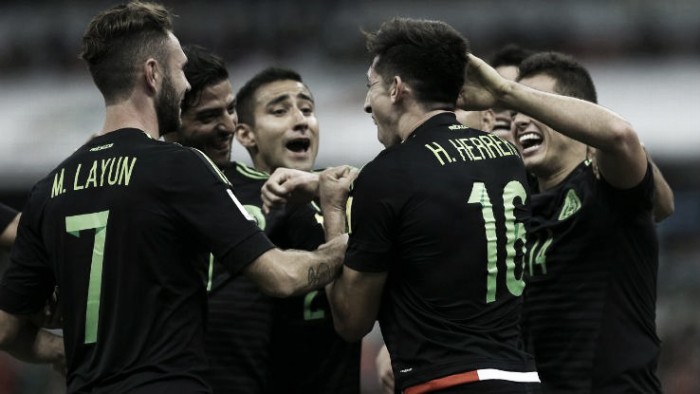 On Sunday, Group C heavyweights Mexico and Uruguay will face off at the University of Phoenix Stadium in Glendale, Arizona.
The battle for first place
Yes, this match is the first game for both of these nations, but unless they have a breakdown it will be these two advancing out of the group. So this game will most likely be the deciding factor as to who finishes in first place.
However, is first place a real prize for El Tri or La Celeste? Not really, because they will be facing the second place of Group D in the quarterfinals. That can potentially be Argentina or Chile who lines up against the winners of Group C on June 18th at Levi's Stadium in Santa Clara, California.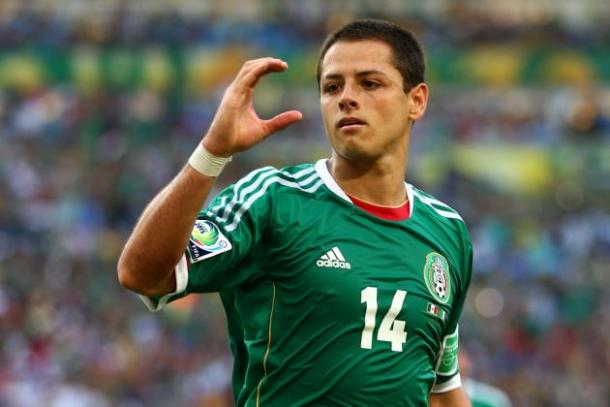 History between Mexico and Uruguay is pretty even
The two countries have faced each other 19 times. The first time they met on the field was in 1952 during the Pan-American Championship games in Chile. Uruguay won the match 3-1 in Chile. However, after that victory La Celeste did not beat Mexico again until 1991. The Uruguayans were able to win 2-0 in friendly that was held in the United States.
The South Americans were again plunged into a lengthy dry spell before they could beat El Tri again. In 2003 they earned a 2-0 victory in another friendly that was played in the US. However, in the two most recent matches they have been able to defeat Mexico. La Celeste beat El Tri 1-0 in the 2010 World Cup and then a year later they beat the Mexicans by an identical scoreline in the Copa America.
However, Mexico has the advantage in this series with an overall record off (W-D-L) 7-7-5. El Tri will be looking to extend their dominance over Uruguay on Sunday.
Is it Mexico's time?
Since manager Juan Carlos Osorio took over the Mexican National Team last November, El Tri has only been winning games. Additionally, the defense under his watch has yet to concede a goal in his first seven games. That includes four World Cup Qualifier matches where they outscored El Salvador, Canada and Honduras 10 to nothing.
They also won two tune-up matches for the Copa America Centenario where the Mexicans defeated Paraguay and Chile by identical 1-0 score lines. So, in total, Mexico has outscored their opponents 14 to zero. For the first time in a long time, the Mexicans defense looks energetic and solid. Now add in the dangerous and explosive offense that contains the likes of captain Andres Guardado, Hector Herrera, Jesus Corona and the in-form striker Javier Hernandez.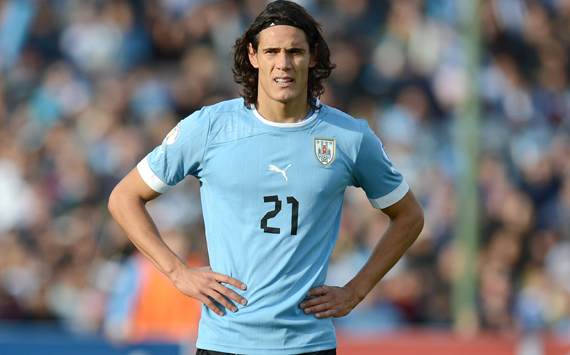 With all the pieces finally adding up, El Tri looks ready to make a deep run in the Copa America. However, their first mission is picking up three points against Uruguay. A victory against Los Charruas will show the rest of the nations in the tournament that they are contenders. The offense will need to provide the breakthrough early in the match. Then Mexico has to keep hitting Uruguay on the counter. If they keep attacking relentlessly then eventually the lethal offense of El Tri will add to their lead.
How Uruguay picks up the victory
For the South Americans to earn three points on Sunday their task is clear: score against Mexico. El Tri has forgotten how it feels to allow a goal or to be losing a game. Edinson Cavani and company needs to put pressure on Mexico's backline and make them cave in.
Put El Tri in a position where they have to respond and go on the offensive. By doing that, gaps in the Mexican defense will open up and La Celeste will be able to create more damage. However, none of this happens unless the South Americans score first and force the CONCACAF powerhouse to think of a plan B.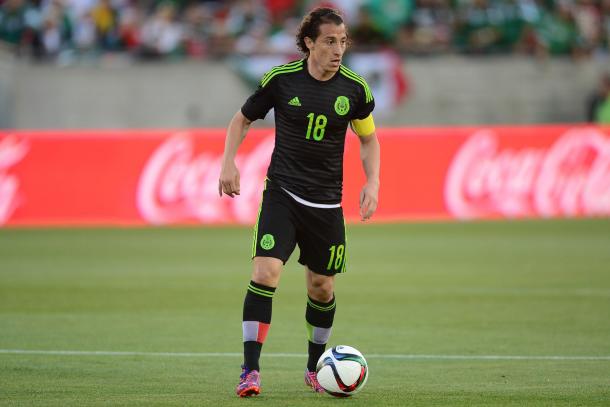 Prediction: Mexico 1-3 Uruguay