 After spending the last three months with Cruz Azul, Erick "Cubo" Torres is returning to the Houston Dynamo. Cruz Azul had the option to purchase Torres' rights and it was rumored to be around $2.5 million.
Torres a dud the last two seasons
Since setting MLS ablaze in 2014 with Chivas USA, the 23-year-old has been in a bit of a funk. In his two years with the now-defunct MLS club, he appeared in 44 games and scored 22 goals. After Chivas USA folded, Torres signed a Designated Player contract with the Dynamo and has been a huge disappointment.
In 2015 and 2016, he has appeared in only 22 games – seven starts – for the Dynamo and has failed to score a goal for the Western Conference cellar dwellers. He does have two assists to his name in those 22 games.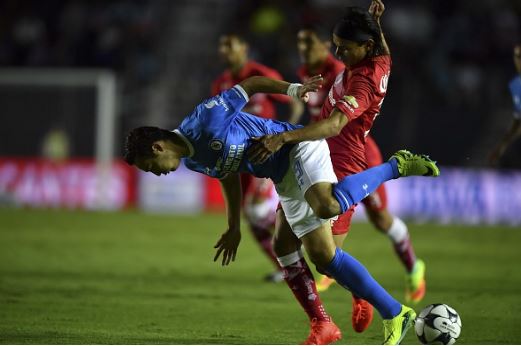 Never fit in with Owen Coyle
There was plenty of hype for Torres when he joined the Dynamo but things never materialized for the Mexican international under former boss Owen Coyle. At the time, the loan was a good thing for both the club and player. On the club side of things, it allowed them to look at other players at the forward position such as Mauro Manotas. Manotas scored six goals in 22 appearances last season with all six coming in Houston's last eight games.
On the player side, Torres spent more time on the injury table than the pitch. In three games with Cruz Azul, he only played a total of 43 minutes during his loan spell. Obviously, a huge disappointment for the team and more importantly for Torres.
Will Torres see the field in 2017?
Coyle is no longer in charge of the club as Wilmer Cabrera is now in as head coach. Will Cabrera allow Torres another opportunity to prove that he is worth the DP contract he has or will Cabrera and the front office of the Dynamo look to ship him elsewhere?