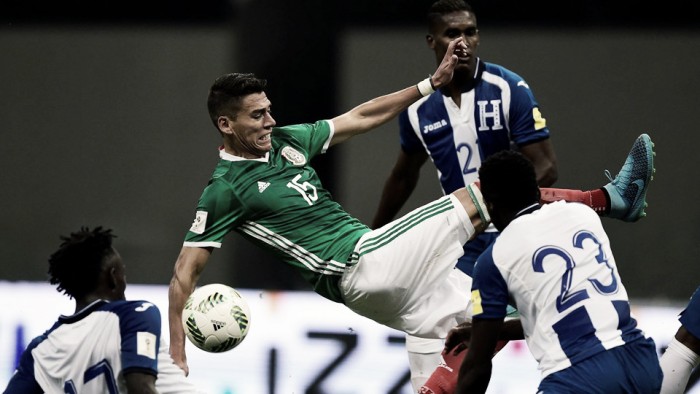 The Mexican National team officially gets into the serious business of their busy summer. After two friendlies in the United States against Croatia and Republic of Ireland, El Tri head home for two World Cup Qualifiers. Before they can look forward to their match against their biggest rivals in the United States, Mexico must first face another rival in Honduras on Thursday night.
How the teams enter heading into Azteca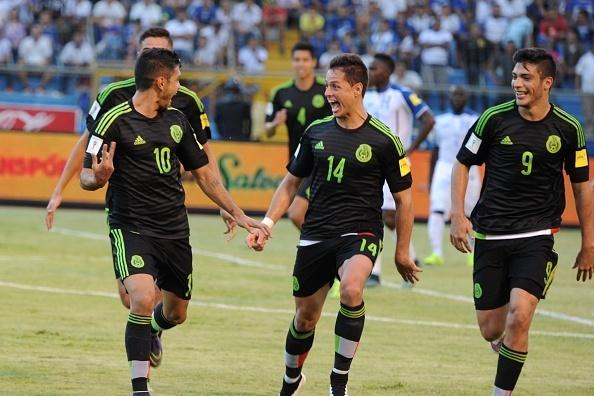 Mexico will enter the match against Honduras feeling confident, so far El Tri has strolled in qualifying with three wins and one draw in the first four games of the Hexagonal. Sitting on top of the Hex, they now host Honduras who currently sit 5th in qualifying and are on the outside looking in. Back in September, the teams played out a 0-0 draw in the Azteca in the last game of the fourth round of qualifying as Mexico already had their ticket to the Hexagon locked up.
Since that time, Honduras as struggled in the last round of qualifying. Three of their first four games have been at home where they were only able to take four points from a possible nine, and their fourth match was a 6-0 beat down visiting the United States. With only two home games remaining from their last six qualifying matches. Mexico, on the other hand, has only played once at home, which was a qualifier win over Costa Rica 2-0, while also taking wins away in Columbus against the US and Trinidad and Tobago, and also leaving Panama with a draw.
Mexico should have close to a full team to pick from with the big lingering questions for the team are whether captain Rafael Marquez is match fit yet and if Jurgen Damm can recover from a muscle injury. It also looks that Nestor Araujo will miss out due to injury.
Keys to the match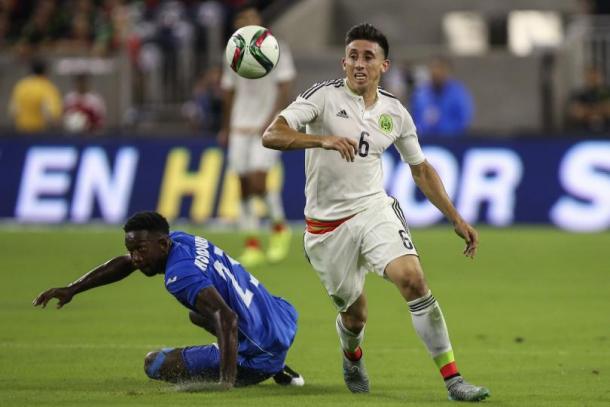 Like most CONCACAF matches that Mexico play at home, El Tri will have to be the more aggressive team. Even with Honduras in the search of points to keep their World Cup hopes alive, Honduras will feel they can reach the points necessary to at least reach the fourth spot in the Hex with the remaining games left to play. Because of that, Honduras will most likely sit back and hope to play out a draw at least. At the most, they will hope to catch an overly aggressive Mexico on the counter.
For Mexico, it's important to come out of the gates with not only the ball but with a purpose of the attack. Wide players such as Carlos Vela, Jesus Corona, Javier Aquino, and Hirving Lozano (whoever Juan Carlos Osorio decides to play) will need to be at their best to be able to spread out what will most likely be a very compact Honduras defense. If they're able to win their one on one battles against Honduras's backline, they can penetrate behind the Honduran defense and create more clear cut chances closer to the Honduras goal, instead of relying on half chances from shots outside the box, which is what Honduras will look to force.
The biggest key for Mexico will be to win the balls in the midfield and keep Honduras pushed back and now allow them to break from the middle. Players such as Andres Guardado, Jonathan Dos Santos, and Hector Herrera must be the better of the midfield combination to allow the attacking players like Corona, Vela, Giovani Dos Santos, and Chicharito Hernandez to be more aggressive in their attack.
A win on Thursday will put Mexico one foot into Russia with half the games left to play, a draw or defeat and pressure will quickly begin to build for a Mexico team that has a plethora of games ahead of them.