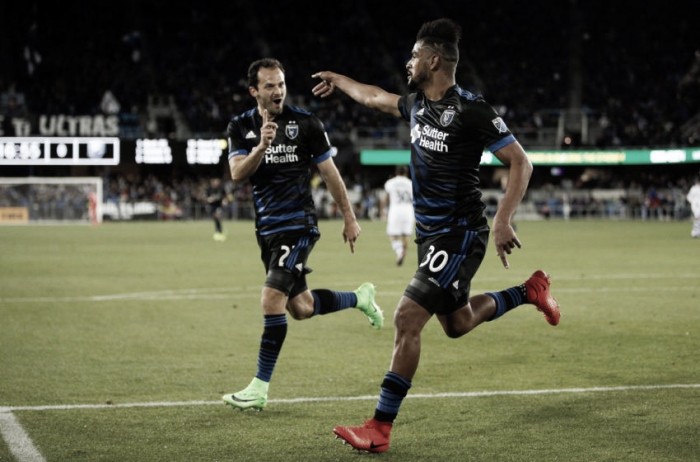 Week 14 edition of the MLS Disciplinary Committee actions sees one player suspended, and four players and one team fined for their actions.
Marco Urena Suspended
San Jose Earthquakes forward Marco Urena has been suspended one game for violent conduct in their match against the Portland Timbers. Two incidents happened during that game between Urena and Timbers netminder Jake Gleeson.
The DisCo chose to go with the most severe one. In the 67th minute of play, a shot from the Quakes found Gleeson, who had trouble getting a hand on it. After securing the ball, Urena kicked Gleeson in the back of the head, leaving his left foot on the ground and not making an attempt to jump over the New Zealand goalkeeper.
San Jose Earthquakes has been issued an undisclosed fine for their mass confrontation of referee Kevin Stott, who issued a yellow card to Darwin Ceren in the 36th minute, before showing Ceren another yellow equalling a subsequent red card just a minute later.
Urena will miss the Quakes' next match on June 17th against Sporting Kansas City.
In addition to Marco Urena, San Jose defender Florian Jungwirth has been fined an undisclosed amount for putting his hands on the head/face area during the match against the Timbers.
Orlando City Player Fined
Midfielder Antonio Nocerino of Orlando City SC has been fined an undisclosed amount for putting his hands on the head/face area. The incident happened in the 66th minute in their match against the Chicago Fire.
Orlando City SC defender Rafael Ramos was shown a red card in his debut for Orlando for this challenge. An independent panel consisting of one representative from the United States Soccer Federation, Canadian Soccer Association, and the Professional Referee Organization, determined that the Ramos red card would be taken away, making Ramos eligible for selection for the Lions' next match.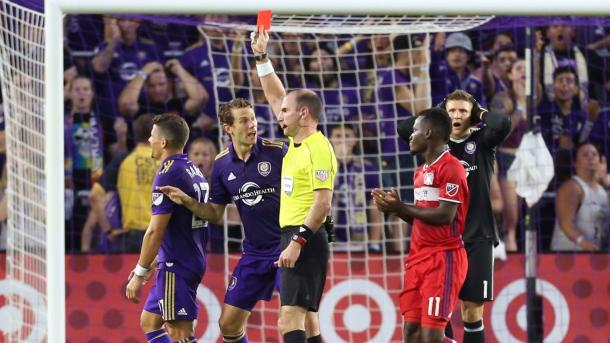 However, he has been issued a fine for failure to leave the field.
Dominic Oduro Simulation
Moving to Montreal. forward Dominic Oduro has been issued an undisclosed fine for embellishment/simulation in the Impact's match against the New York Red Bulls in the 46th minute of play.
You can catch all of the videos from the DisCo by clicking here.