 When Caleb Porter announced he was leaving the Timbers a month ago, it was sort-of-kind-of-confirmed by the club that it would announce a new coach "by the end of the year".
Today, in a move that delighted the project manager in me, and no doubt relieved a lot of fans, the Timbers beat that deadline by two weeks and change. Reports are swirling that one of the two rumored candidates, Giovanni Savarese, will be named coach shortly (Gregg Berhalter being the other coach that was linked with the job).
UPDATE 12/18/2017: It's official - Gio Savarese was named Timbers head coach this morning.
The 46-year-old Venezuelan had a long and varied career as a player, playing all over the world (and at Millwall) before retiring (with 30 international caps as well) in 2004. In 2005, he joined the then-NY-NJ MetroStars/now Red Bulls as the director of their youth development program, which he created and ran from 2005 until 2010.
In August of 2010, Savarese joined the New York Cosmos in a similar role, running their youth program until 2012, when he was named head coach of the senior team. He led that team to three NASL titles (two in one season in the NASL's spring/fall format) and an undefeated spring season in 2015.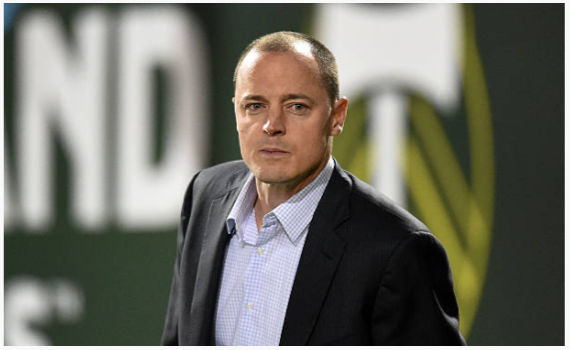 To own the Timbers, you must have the ability to make this face
Image: Steve Dykes/Getty Images
The big unknown, of course, is how well this experience will translate to the MLS stage. Savarese has been a successful coach on a shoestring budget, and what he has been handed now is a massive chance to build something amazing. I don't know much about the NASL and its level of competition, but Savarese's success there and his long background in youth development does make me optimistic for the future.
Additionally, the last time owner Merritt Paulson and GM Gavin Wilkinson took a chance on an untested coach, it worked out OK, so they have earned the benefit of pretty much every doubt when it comes to coaching choices.