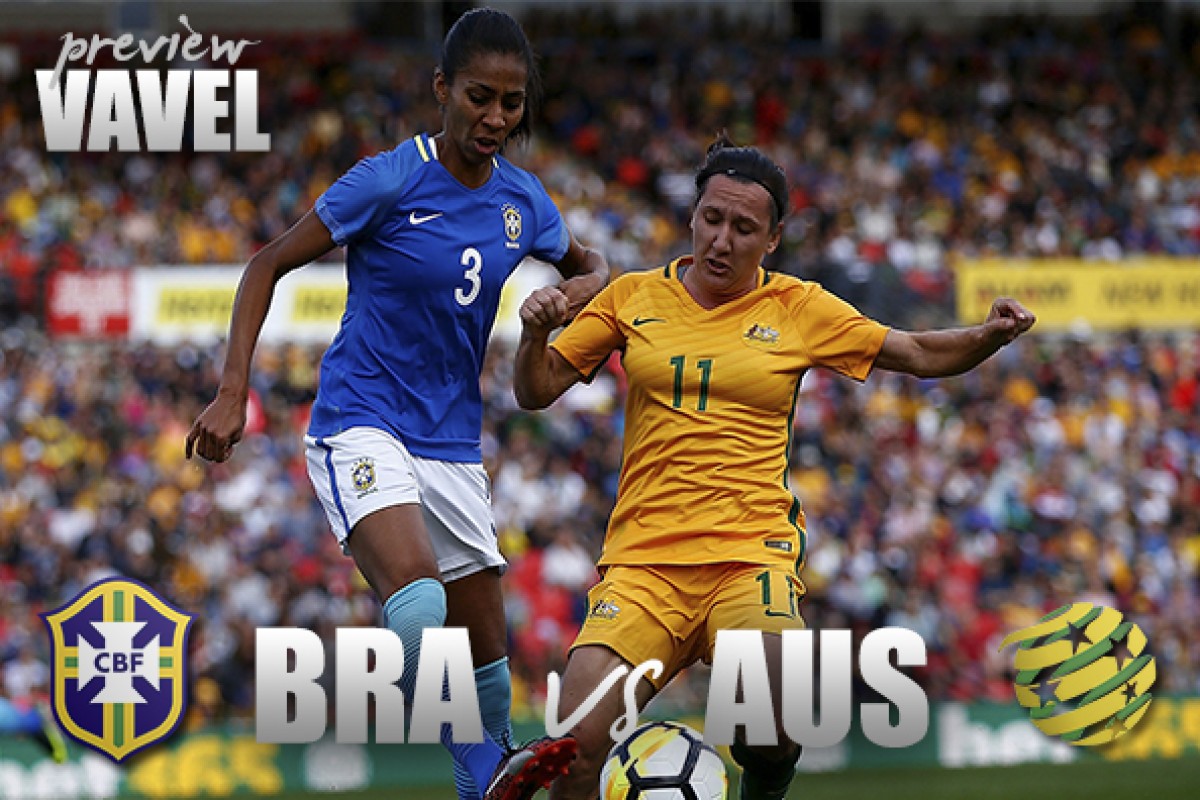 The Australian and Brazilian WNT's will face each other to kick off the 2018 Tournament of Nations, the second year of its iteration. Both teams have already qualified for the 2019 Women's World Cup. The teams have also faced each other three times in the past year- once in the 2017 tournament of nations and twice in friendlies that Australia hosted.
The Aussies won all three matches, outscoring Brazil 11-4 including winning 6-1 in last years' tournament. Lisa De Vanna and Caitlin Foord both had braces in that match and Katrina Gorry and Sam Kerr both recorded a goal. All of these came after Camila of Brazil scored the opening goal of the match.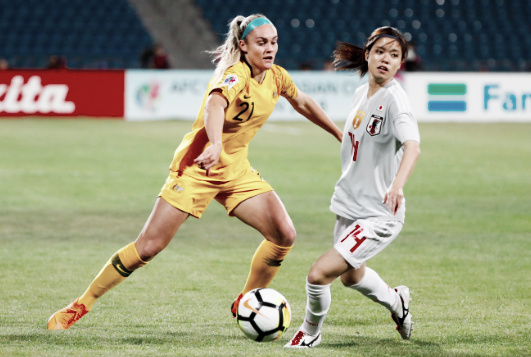 Australia is 4-2-4 in 2018
Australia placed fourth in the 2018 Algarve Cup, losing to Portugal in the third-place match, before coming in second in the AFC Women's Asian Cup, losing to Japan 1-0 in the final. Kerr is, unsurprisingly, their leading scorer with five goals this year. Kerr had four goals in the 2017 tournament of nations, winning the golden boot and helping Australia win the first annual tournament. Along with Kerr, De Vanna, Foord and Gorry, Tameka Butt and Emily van Egmond both scored for the Matildas in the first tournament of nations.
All of the scoring player return to the roster for this year. The Aussies will also look to see goals from forwards Hayley Raso and Kyah Simon along with midfielder Chloe Logarzo who has four goals in 2018.
Brazil looks to continued undefeated 2018
Brazil, who came in last place in 2017, looks for redemption after their 6-1 loss against Australia last year. The squad qualified for the world cup with a first-place finish in the CONMEBOL Copa America Femenina tournament, winning all four games of the group stage and outscoring their opponents 22-1. They won the three matches in the knockout stages, outscoring their opponent 9-1 and beating Colombia in the final 3-0.
Brazil's leading scorer in 2018 is Beatriz who has six goals so far this year. Christiane and Monica have four goals each, though Christiane was not called up for the Tournament of Nations. Brazil will also be seeking offensive pressure from Andressinha and Debinha who have three goals so far this year. Five-time World Player of the Year Marta has one goal this year and will look to increase that amount to help her team.
The July 26 match at Children's Mercy Park in Kansas City, KS is scheduled to kick off at 3:15 p.m. CT. Streaming for this match is currently unknown. Australia will face the USWNT in Hartford, CT on July 29 before finishing the tournament against Japan in Bridgeview, IL on August 2. Brazil will face Japan in Hartford and finish the tournament facing the US in Bridgeview.