The Juan Carlos Osorio era has ended for the Mexican National Team as the Colombian has refused Mexico's new four-year offer.
Osorio's legacy will one of the most complicated to reflect on in years to come depending if someone was pro-Osorio or anti-Osorio. There were few, fans, or pundits alike who and a neutral opinion on him.
Under Constant Attack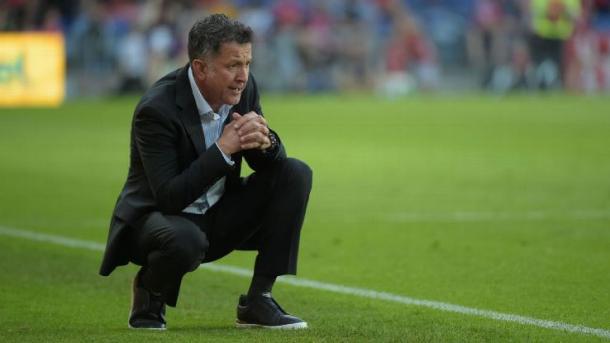 Those who were not a fan of Osorio will point to Mexico's darkest point under him which was their 7-0 defeat to Chile in the COPA America in 2016 and Mexico's 4-1 defeat to a B-side Germany in the Confederations Cup in 2017, and Mexico failing to win the Gold Cup in 2017 as well. All those results lead to heavy criticism and for Osorio to be let go of his duty.
Besides some key losses in high profile matches, many didn't like Osorio's rotation policy. In his 52 games in charge of Mexico, Osorio only repeated the same starting XI once and that wasn't until the final group game of the World Cup. Meaning he went his first 50 games in charge of Mexico without repeating a single starting lineup, and many times changing the formation of the starting XI along the way.
Sadly, one of the reasons some in the Mexican soccer culture was not a fan of Osorio was also because he wasn't Mexican. Never fully embracing him because he was a foreigner who was coaching their national team. Mexican legend Hugo Sanchez was one of the biggest voices against Osorio coaching Mexico for not being Mexican and it echoed how others felt. The sadness that even in a culture that is so loving and welcoming of others, can still be so petty and closeminded is something of self-reflection that must be done by pundits and fans alike.
Professional, Class, and a Winner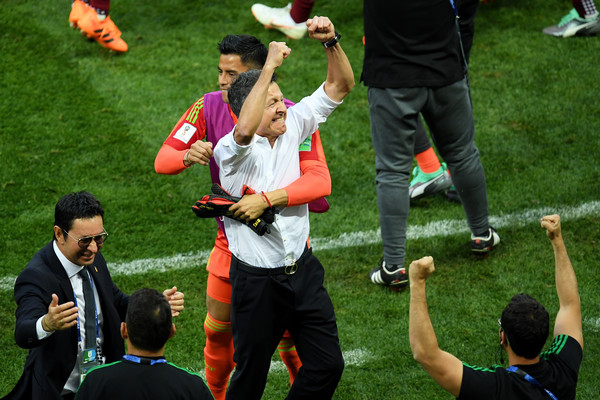 Those who supported Osorio and thought he should have been given the time to go through the highs and lows of coaching the Mexican national team will point to his record as Mexican head coach. 52 games played, 33 wins, 9 draws, and 10 defeats. Mexico's Osorio eased through qualifying and topping the CONCACAF Hex. Their only defeat in qualifying came in the last match with a ticket to Russia already booked.
Along the way, Osorio also was able to get some impressive results in locations where Mexico had struggled to get results in the past. Including decades-long winless steaks away from home against Honduras, Canada, and winning their first match in Columbus, Ohio against the United States.
Osorio also looked like he had a united team who all believed in each other and in the goal at hand. Once the World Cup began, Mexico delivered their biggest victory in a World Cup when they stunned the defending champions Germany 1-0 in a match that was largely won because the players executing the gameplay Osorio drew up for them. Attacking Germany's right-hand side on defense and exposing Germany on the counter in the first half, while closing and shutting down the German attack in the second half.
At the end, Osorio couldn't guide Mexico to the fifth game of a World Cup as Brazil was just too much. Meaning his time as Mexico ended the same as the 6 coaches before. Making it an oddly neutral exit considering how those who thought who had a thought of Osorio were never neutral.
Above all, Osorio through the criticism both at times deserved and most of the time not, always handled the questions and responses with responsibility, class, and professionalism. Something that had been missing from the Mexican bench for a few years. He never took the bait of those who tried to get a reaction out of him.
Juan Carlos Osorio's time for Mexico was unlike any we've seen, he went through the lowest of lows and the highest of highs. Hopefully his legacy is that of how one handles adversity and how to stay true to ones self in the face of criticism.