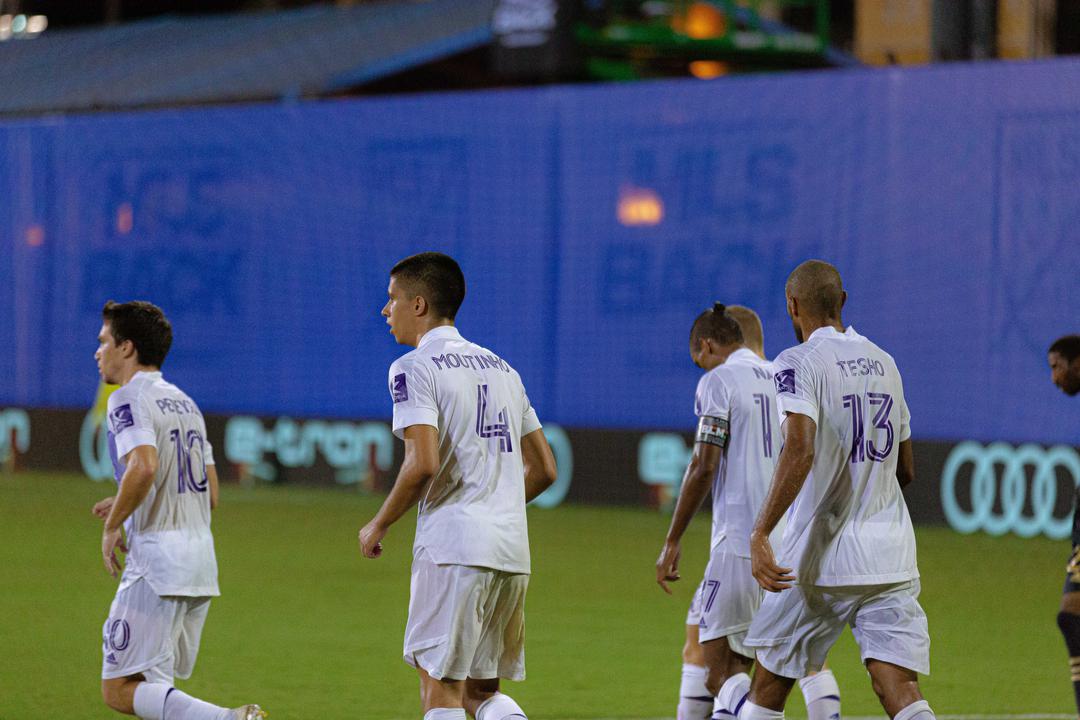 After two wins and a draw in their first three matches, Orlando City has looked impressive thus far upon their return to play in the MLS is Back tournament. The Lions have a chance to continue their fine run of form this Saturday, July 25th, when they face off against Thierry Henry's Montreal Impact in the Round of 16.
A couple of months ago, this would have looked like a very tough matchup for Orlando City after the Impact had a flying start to the season with a win and a draw against the New England Revolution and FC Dallas respectively. Both of those teams were involved in the 2019 MLS Playoffs, so they're no pushovers.
But now, just three games later, Orlando City looks to be the better team after Montreal scraped their way out of Group C with one win and two losses. This is a significant difference to how the Lions swept through their group.
With Orlando City flying high and Montreal struggling, Orlando City is the clear favorites to win this game. If the Lions do win, however, what does their road to the final look like? While it's not locked in just yet due to some fixtures needing to be played, Orlando already has a very difficult road to the final.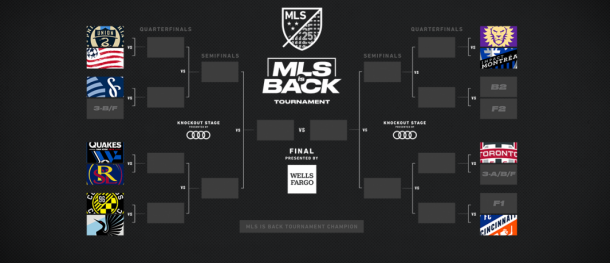 If Orlando defeats Montreal in their knockout matchup, Orlando City would face the winner of the B2 v F2 game. B2 has already been locked in and they are last year's MLS Cup winners Seattle Sounders. The Sounders would face-off against one of LAFC or Portland, depending on who finishes second after they face off tonight at 10:30 PM EST.
With this being the locked-in bracket, Orlando City's hopes of making it to the final look much slimmer. If they surpass Montreal, the Lions would have to go through one of Seattle, LAFC, or Portland.
If Orlando does manage to make it to the semifinals, they would (if all the favorites win their perspective matches) be up against one of Toronto, LAFC, or Portland, again depending on who gets first and who gets second after LAFC and Portland play each other tonight.
That means, to get to the final, Orlando City will have to defeat two of Seattle, LAFC, Portland, and Toronto, if everything goes as expected. Is it possible? Of course it's possible. Anything is possible in a cup competition, but Orlando City will have to overcome some quality opposition to do it.