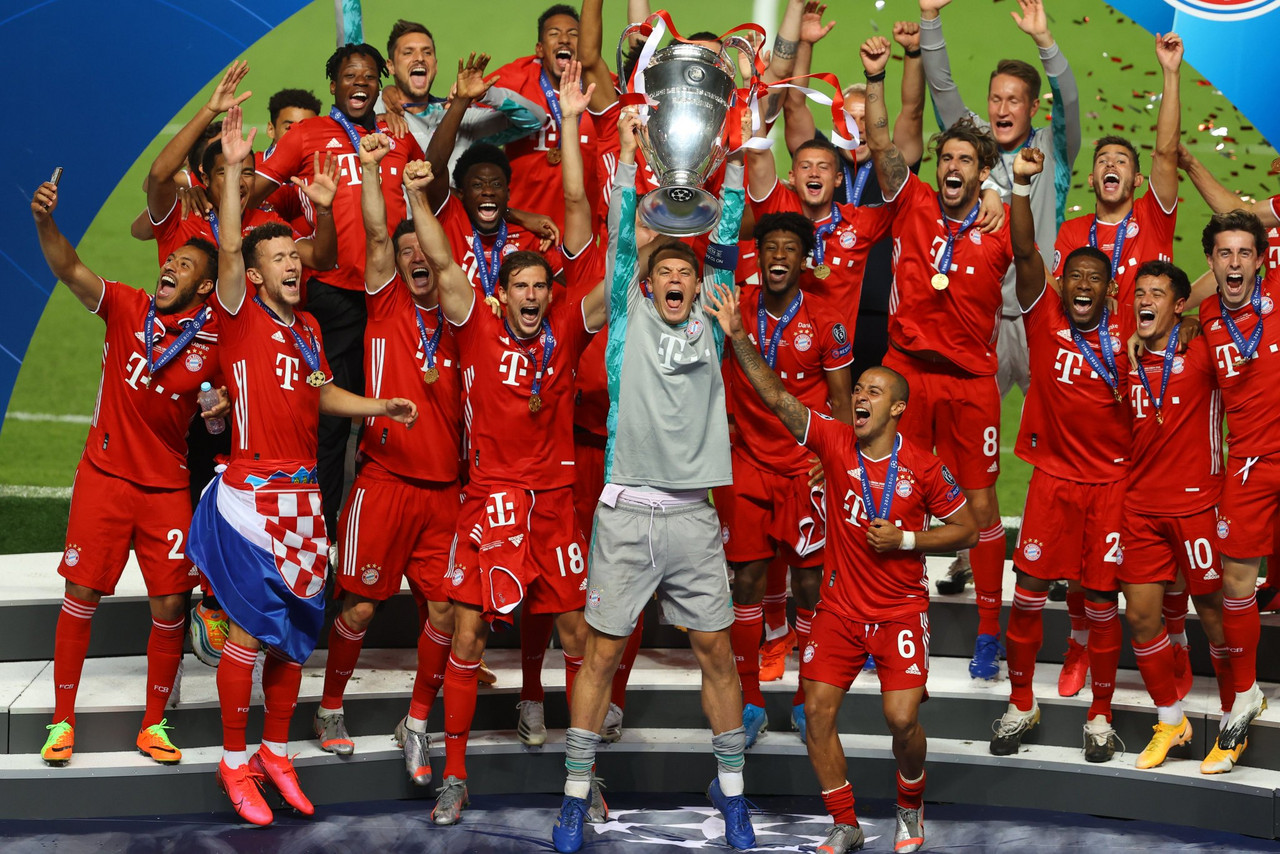 It was the 65th European final and this one featured two big clubs in Bayern Munich facing off against PSG. This was PSG's first final while Bayern would be aiming for their sixth Champions League title.
The match got off to a tight start as both teams weren't giving an inch to the opposing team. At the eighth minute, PSG got the first free-kick of the game but unfortunately, nothing would come out of it. We jump to the 17th minute and we saw our first shot on goal of the match as Neymar fired a great shot but Manuel Neuer made a great save with his leg as the ball squeaked through him.
Four minutes later Lewandowski had Bayern's first shot of the match but only managed to hit the post. The game at this point was going back and forth. It was Angel Di Maria turn to have a shot on goal but completely missed and shot it too high. Bayern made their first change of the game at the 25th minute when unfortunately Jerome Boateng seemed to have pulled a muscle in his leg and was carried off the field.
He would be replaced by Niklas Sule and the game would continue. Alphonso Davies the Canadian playing in his first final got the first yellow card of the game for pulling a player down by his leg. In the 31st minute, Bayern was pushing for the game's first goal but Keylor Navas was standing tall in net and made another big save.
Neuer made another big save at the other end on Kylian Mbappe at the 44th minute and the first half would end 0-0.
To the 2nd half, we go and both teams were looking for that crucial goal that could potentially win the title. It wasn't a very disciplined half for both clubs. It all started in the 51st minute when Serge Gnabry was shown a yellow card for a foul on Neymar. Leandro Parades was also shown a yellow for an apparent retaliation. The cards kept coming as Niklas Sule was the next player to be booked for taking down Angel Di Maria.
Three minutes later we finally had our first goal of the match when Kingsley Coman got a great header that beat Keylor Navas and Bayern had the lead they were looking for. PSG did everything they could to try and level the score but the Bayern defense was doing a great job at shutting down Neymar and Di Maria.
When the Bayern defense was broken it was the solid goalkeeper Manuel Neuer making save after to save to keep the clean sheet. Kylian Mbappe had a great chance one on one but again Neuer was there to make the save.
The game would end on that score and Bayern Munich had won their 6th UEFA Champions League title. What makes this more impressive is that Bayern went a perfect 10-0 this year not losing a match and making a change at the manager position bringing in Hans Dieter Flick who did a great job bringing Bayern their first title since 2013.