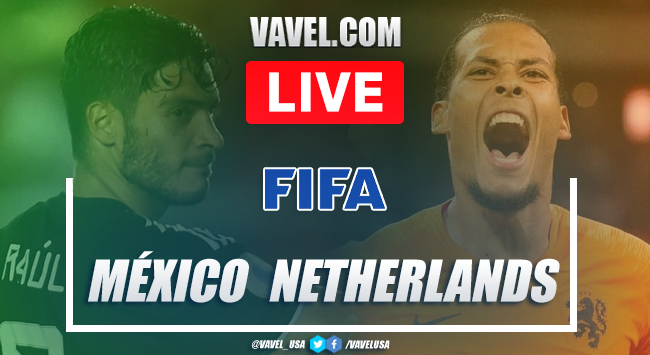 The game is over!
Close the tie!
It seems that the marker will not move
More changes
Changes also in the Netherlands
Modifications in Mexico
Goal for Mexico!
Same tonic as in the beginning of the first half
The second half begins!
Some pictures of the first half of this friendly match
The most dangerous action in the Netherlands
The first half ends!
Mexico takes possession again
The Netherlands now dominates the game
Netherlands levels the match
Mexico dominates the match
It was the first!
Match played in midfield
Start the game!
Both teams are on the field for the national anthem ceremony
Netherlands lineup
Mexico Lineup:
Interesting test for the Mexicans
Statistics between Mexico and the Netherlands
Mexico is doing well playing here
Manager Gerardo Martino speaks
Stay here with us!
How to watch Mexico vs Netherlands Live TV and Stream
Netherlands: Last Lineup
Mexico: Last Lineup
Netherlands news
Mexico news
Netherlands with alternate squad
Mexico on a small profit-making tour
Kick-off time