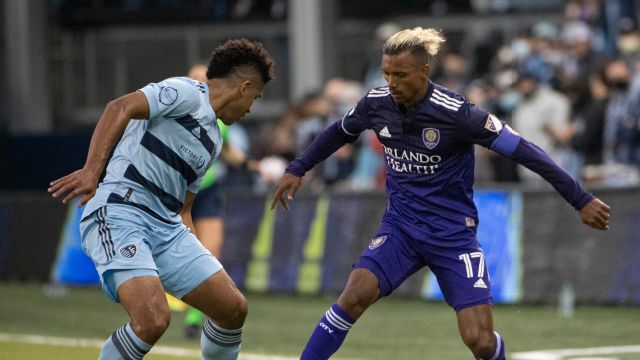 MLS Begins Week 2 with a Friday night showdown in Kansas City as Sporting Kansas City hosts Orlando City SC for their 2021 home Opener.
VAR, VAR and More VAR
Today's only MLS match for week two featured three VAR reviews between the two clubs. The offensive talents of Orlando City (0-1-0) who ended the 2020 campaign 4th in the east and on the backs of their first-ever MLS playoff berth. They are on the road against the always exciting Sporting Kansas City (1-0-0), who finished the 2020 campaign 1st in the west. What was anticipated to be a closely tested high-energy game did not disappoint. There was action from the opening minute, literally, till the final whistle, but we will get into that in a moment.
Orlando came into this game looking to make it three (3) wins in a row vs Sporting in all competitions. However, SKC was not going to just let them come into their house and take it. These two clubs In their last five contests have played highly competitive football, splitting them evenly with each team taking two (2) wins and one (1) draw and no team has won by more than a single goal. Tonight would be no different, a high-energy contest that ended 1-1 after 90 minutes.
Orlando started the game like a team possessed, with lots to prove. City was missing their new attacking forward Alexandre Pato, the Brazilian international suffered a lower-body injury in their home opener vs Atlanta United last weekend. Orlando was also missing the talents of Oriell Rosell, Robin Jannson, and Mauricio Parreya.
However, with Orlando registering two shots within the first minute of the game, they didn't seem to notice the missing talent. The two quick shots, an on-target attempt by Tesho Akindele that was saved and an attempt by Benji Michel that missed high and wide left, got this one going before the fans at Children's Mercy Park even knew the whistle had been blown to start the match. SKC started the game with two of their stars Johnny Russell and Mexican international Alan Pulido, who are both coming back from tough injuries, on the bench but they would make 2nd half appearances.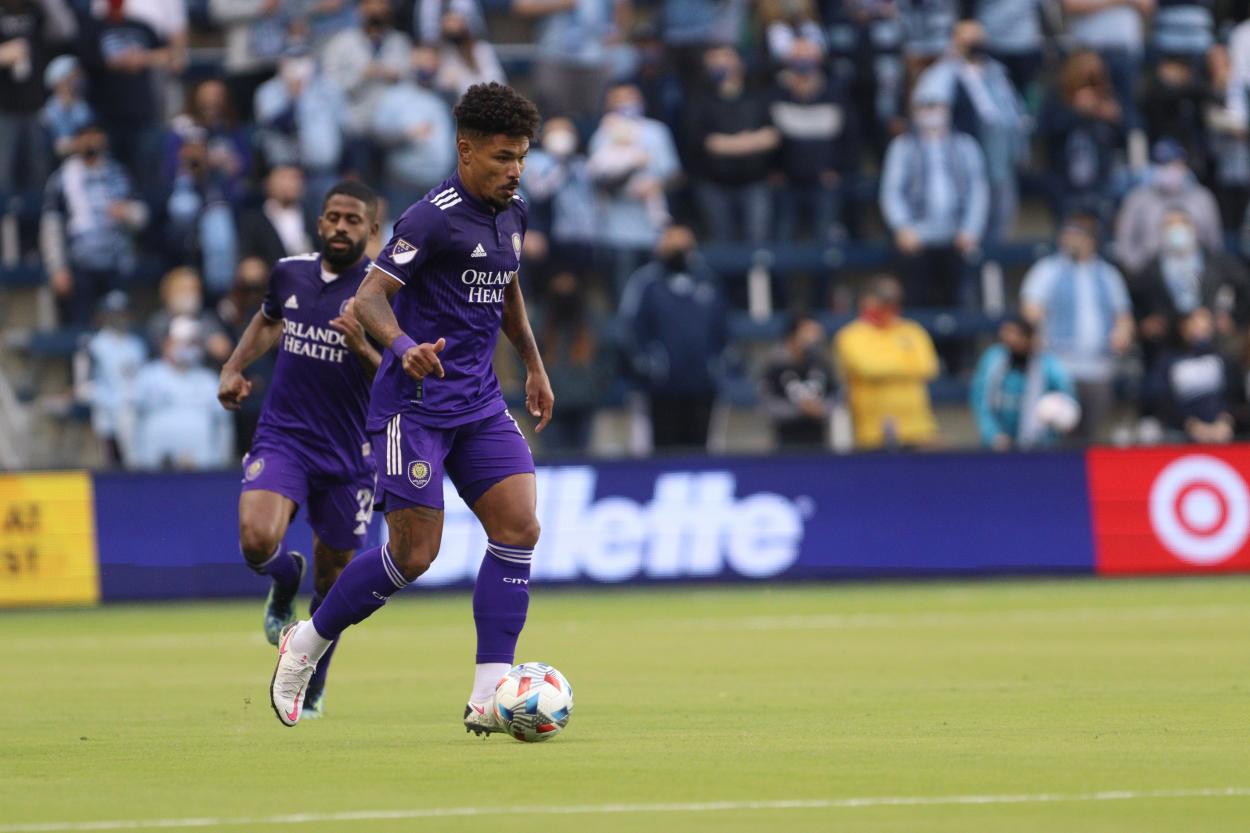 SKC needed to quickly get their composer and then find a way to answer the tempo that was pushed their way by Orlando in that opening minute. And without missing a beat they got a shot of their own in the 6th minute on target by Daniel Salloi from outside the box that forced a save by the Orlando keeper in the center of the goal. SKC and their seven thousand plus home fans were loud and MLS had been truly missing fans at these games. The energy the fans brought to this game was evident in the end-to-end action. These early attempts really set the tone for this matchup, and this type of play will have these two teams looking to make deep playoff runs this year.
Orlando dominated possession of this game 62% to 38%. They also outshot SKC 11-8 however SKC had more shots on target with 5 making it on frame to Orlando's 4. Both keepers held their own and not sure either one of them could have done anything about the goals that eventually found their way into the back of the net. SKC got a Direct free kick attempt in the 12th min off of a late yellow card earning tackle from Kyle Smith, the shot was deflected and saved by Orlando keeper Pedro Gallese, that was then put into the back of the net by Nicolas Isimat-Mirin that had to go to a VAR review that showed he was offside. This would be the first of three (3) VAR reviews for this game.
The midfield for both teams played well for just the second game of the 2021 MLS season. They were holding possession when they got the ball, and jumping passing lanes, and putting pressure on the ball when in defense. Orlando had a clear plan of getting the ball out wide to their DP Nani on the left or using the speed of attacking RB Ruan on the right. SKC's plan was to try and put pressure on the backline of the Orlando City defense and look for a quick breakout. When that fails they would look to drop back behind the ball and play a quick counter using the speed of their 18-year-old number 10 Gianluca Busio, who made quite a few great runs but could not keep himself onside. This game did not slow down at all in the first half as the fouls, chances and great play continued, all the way to the 45th minute when Busio finally found the back of the net off of poor decision-making from the Orlando defense. A risky pass from Gallese led to a bad touch by CB Antonio Carlos and an exquisite finish by Busio to the near post had just enough to put SKC up just moments before halftime.
As the second half got underway - The only thing that changed from the first half was the direction in which the teams were attacking, both teams had quick attacking chances that came to nothing in the end. Andres Perea thought he had scored in the 49th min off an initial corner play that got recycled back through. We then needed to go to VAR again to confirm that he was offside, becoming the third goal taken off the board for offside in the game. Pulido joined the attack for SKC in the second half and his movement and cleverness on and off the ball helped SKC continue to create chances as they looked to get the all-important go-ahead second goal.
The second goal of the game was finally scored by Orlando forward and Portuguese international Nani, however, it didn't come until the 78th minute. Just two minutes before Orlando subbed in two more attacking threats and that extra help stretched the SKC defense just enough to help Orlando breakthrough. This goal, consistent with this play of this game, also had to go to a VAR review to confirm, as it was initially called offside. As a fan of the sport, you have to be glad this one stood and feel it was deserved by Orlando based on the chances created. This may not be a goal of the week contender, but it definitely has a style that you will want to watch again and again. It was a goal that started initially off a deflected cross, then a Chris Muller shot that was blocked that forced the 20-year-old SKC keeper John Pulskamp out of position that then led to a cheeky back-heel flick by Nani into an open goal.
SKC had a few more chances to try and retake the lead by Busio in the 84th minute and in extra time of 90+4. Orlando continued to stick to the game plan of going wide and using speed to get in behind the SKC defense. Both teams left in all on the field trying to get that winner, ultimately however no one could find the back of the net. The teams will walk away with their heads high, and thinking of what could have been but for VAR, offsides and some poor touches in the final third and in the box. They will also both be looking to enjoy the weekend as the end-to-end style of the game had to have left them gassed as they headed to the locker room. SKC's next game is away against Salt Lake City and Orlando will travel back home to face FC Cincinnati