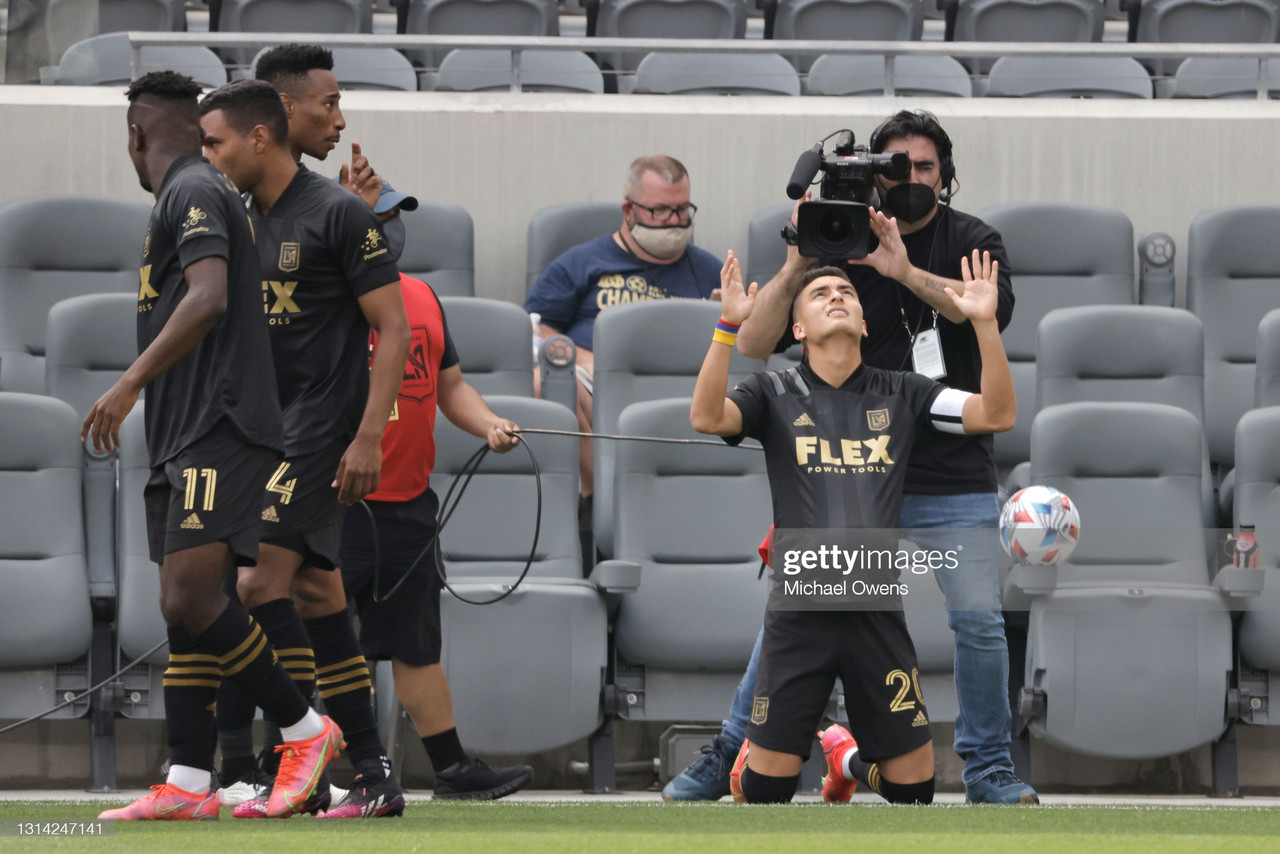 Eduard Atuesta's free kick early on gave LAFC the lead, but Brad Smith headed in early in the second half for Seattle Sounders to see the points shared in Los Angeles.
LAFC took an early lead after only two minutes in the game. Atuesta deceived the Seattle wall, hitting it along the ground and under the defensive line, with keeper Stefan Frei unable to scramble across and reach it.
Seattle could have equalised midway through the second half. Good work from Will Bruin and Raúl Ruidiaz created a chance for Cristian Roldan, who hit the post from the edge of the area with the LAFC keeper well beaten.
It was still 1-0 as the second half kicked off, and it didn't take long for Seattle to get on the score sheet. A ball was hung up in the box for Ruidiaz to head towards goal, but Sisniega saved well - only for Brad Smith to head the ball down into the ground and over the line to get Seattle level.
Seattle could have won it late on, with an almost carbon copy of the headed chance carved out for Ruidiaz. The Peruvian couldn't connect properly, however, and the ball went over the bar with the points shared in the end.
LAFC started well and could have even been two up before Seattle started to grow into the game midway through the first half. The Sounders could have won it late on, but both coaches will probably feel that a draw was the right result with all things considered.
Eduard Atuesta was in superb form early on, showing great ingenuity to roll the ball under the wall and take advantage of the away team choosing not to put a player on the floor behind the wall - which is often customary these days. However, Cristian Roldan was his usual energetic self for the Sounders, and Brad Smith scored the crucial goal - showing that the 5-3-2 formation may be something that could work for the Sounders going forward.