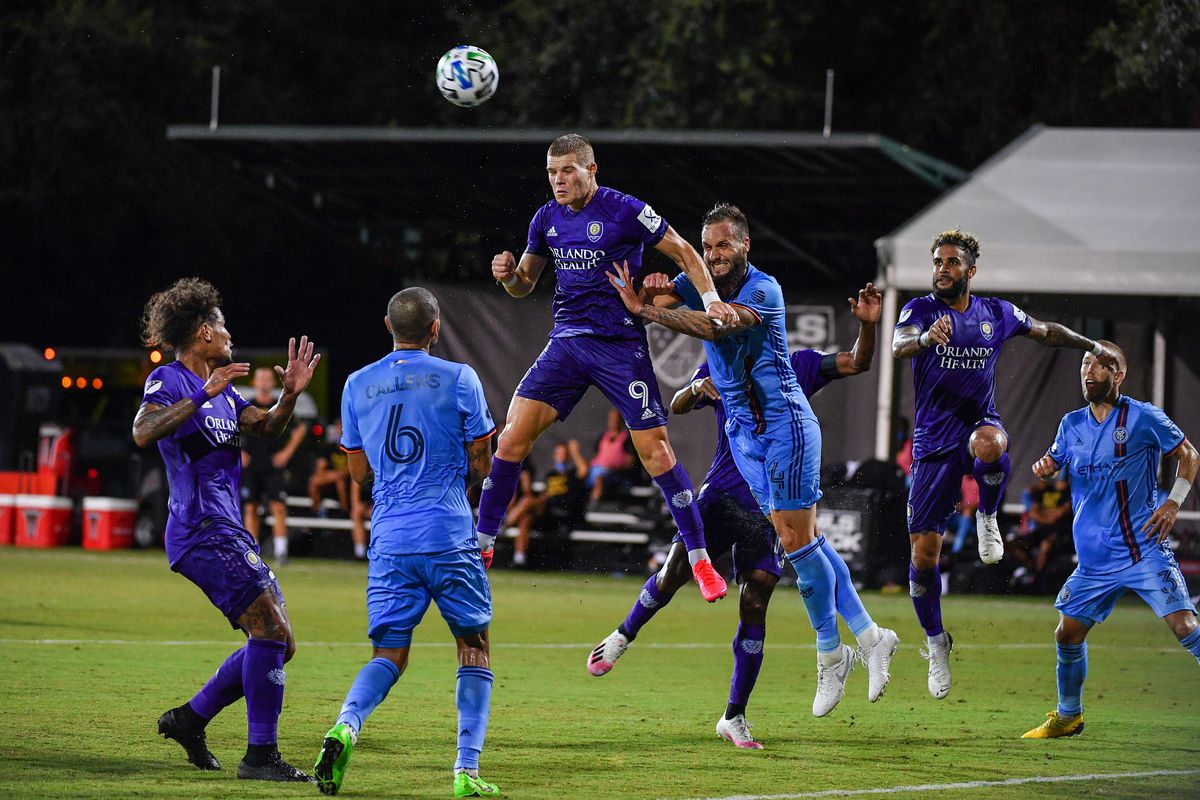 The tale of the MLS expansion twins. Orlando City SC and New York City FC will forever be linked together in MLS history and have a unique rivalry that will forever tie them and draw comparisons for the rest of their club history. These two clubs both made their MLS debut on March 8, 2015, and that first game was against each other. The game was played in front of 62,510 fans according to Orlando City's official website, at the Citrus Bowl in Orlando, FL now Camping World Stadium. The game ended with a late extra-time goal by the Orlando team captain and Brazilian international Kaká to tie the game 1-1 in the 90'+1.
History
These two teams early rivalry even extended beyond to their first-ever team captains, with NYCFC having Spain International and former Barcelona FC striker David Villa and Orlando City SC with former Real Madrid midfielder Kaká as their debut captain. The Barcelona-Real Madrid rivalry is not just the best in Spain, it is one of the best known in all of sports, and the matches between these two clubs are simply referred to as El Clasico. While this MLS rivalry doesn't quite have that level of intensity, yet, it is still a great one to watch as it grows.
Since that first game, the two teams have had very contrasting levels of success through their first five (5) seasons. NYCFC have gone on to make the MLS Cup playoffs four of the past five seasons, while Orlando City's first playoff appearance came last year in the shortened 2020 MLS campaign. NYCFC has also consistently ended their year near the top of the table with their lowest ever eastern conference standings being fifth last year. They finished 1st in the eastern conference in 2019. Orlando City is looking to turn the corner on their previous success on the pitch under new leadership with Oscar Pareja and NYCFC is looking to bounce back after an off COVID shortened 2020 season.
In the last two years and five meetings, four in MLS and one in the US Open Cup, there has not been much to separate these two teams on the field. They have played to four different 1-1 draws and Orlando took the only win, 3-1 during the MLS is Back tournament in July of 2020. A game that arguably helped propel Orlando during the tournament as it booked them a spot in the final 16. They made it to the final game of that tournament ultimately losing to the Portland Timbers 2-1 in the championship game. However, Orlando has now gotten a taste of what it means to win and by the way they have been playing, seem to like it.
Current Form
The two teams enter Saturday's match atop the eastern conference table with NYCFC sitting 2nd and Orlando City 3rd through the first three (3) games. Orlando City 1-2-0 are unbeaten while NY are 2-0-1. Orlando has not yet conceded a goal at home in Exploria Stadium and only one goal total so far this season. They will be looking to continue that defensive form as NYCFC comes into town. New York will be looking to add to their two-game win streak, where they have outscored their last two opponents with a combined total of 7-0 and have only given up two goals so far this MLS season.
New York's key forward Valentin Castellanos has played well so far this season as rumors now surround the player with a possible move away from MLS if the right offer comes in. This NYCFC team has dangerous attacking options that can beat you with speed and their movement off the ball. As they make those moves it is allowing their attack-minded midfield with Keaton Parks and Jesus Medina to find those runs or score on their own. Castellanos and Medina both already have three goals each through the first three matches, and will undoubtedly want to add to their totals.
Orlando City comes into this match unbeaten and off of their first win of the 2021 season beating FC Cincinnati 3-0 at home in Exploria Stadium. Team captain and Portuguese International Nani has scored in the last two and has been named to the MLS and Audi team of the week for the past two weeks. His tantalizing play with the ball keeps opposing defenders busy and always gives the crowd something to cheer for. The Lions also welcomed back their midfield puppet master Mauricio Pereyra last week from suspension, and fan favorite at LB Joao Moutinho back from a hip injury that left him sidelined since the injury last August.
Injury Report
NY had four players on last week's injury report as their Head Coach Ronny Deila had to play the Philadelphia Union without Brazilians Heber and Thiago, they also listed Gedion Zelalem and former Orlando city player Tony Rocha as questionable. The report for this game is yet to be listed at the time of publication, however, not much is expected to change on this list. Orlando comes into this match missing their new off-season signing Brazilian international, Alexandre Pato who suffered a knee injury during their 2021 opening match and recently underwent a successful knee procedure. Pato is expected to be back with the team in 3-4 weeks. Midfielders Oriol Rosell and David Loera are still listed as having leg injuries; however, no timetable is yet posted on their returns. Orlando have available and on the bench their big left-footed CB Robin Jansson of Sweden last week, who had been making his way back from a leg injury and working up to match fitness.
This game is expected to be a closely contested match-up between these two MLS rivals looking to continue their 2021 form, with not much to separate the two teams coming into this one. NYCFC has scored more goals but has also lost a game already this season. While it could be argued that Orlando should be on a three-game winning streak. Their first two games vs Atlanta United and Sporting Kansas City that ended in draws, Orlando had a better end-to-end play, created better chances from their passing, they just lacked the final execution in and around the box.
You should look for the midfield play of Pereyra for Orlando and Medina for NYCFC to be key factors in this game. It will be their dictation of the tempo and their passing ability that will open up the game for their respective teams. Pereyra helped Orlando score the fastest game in club history 31 seconds when his little chip pass got over the top of the defender and the pressure of Tesho Akindele forced a bad back pass to the keeper that Tesho was then able to slot home with a first touch finish.
Prediction
Orlando will have the home-field advantage with their faithful supporters manning "The Wall". These long-suffering fans are peaking around the proverbial corner hoping their beloved team has finally turned and are ready to take their seat as a perennial contender in the MLS Cup playoffs. Final score prediction 2-1 in favor of Orlando, with a late dramatic goal in a way only the affectionately nicknamed "The Cardiac Cats" would know how to do.