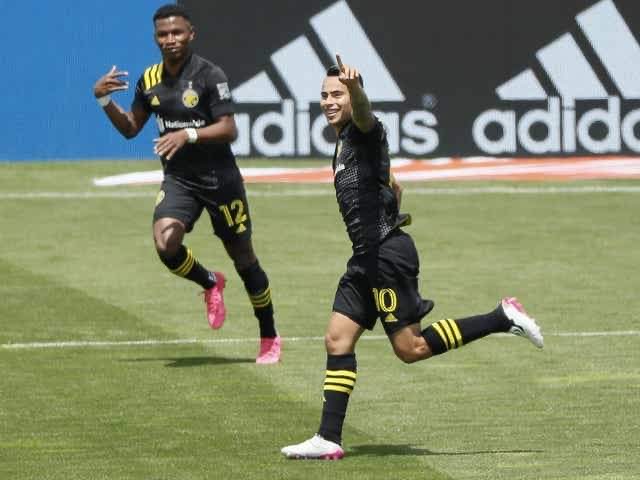 Change in sports is something you can't escape. Whether it's new colors, possible relocation, a name change or even a simple logo design. It's a part of everyday life, especially when you run a business.
That's what Columbus Crew SC is; A business.
As reported by Patrick Murphy of Massive Report, the reigning MLS Cup champions are expected to announce a rebrand this upcoming week. Columbus Crew SC are set to rebrand as 'Columbus SC,' ditching the "Crew" moniker which has been stuck with the club since it's inception in 1994.
Current ownership in Jimmy and Dee Haslam -- Cleveland Browns owners -- and Dr. Pete Edwards alongside President and General Manager Tim Bezbatchenko were granted Columbus in 2019 after previous regime known as Precourt Sports Ventures hinted at a possible relocation to Austin, Texas in October of 2017.
The rumors of the rebrand began to spread early Saturday before Columbus faced off against D.C. United for the very last time, in which Lucas Zelarayan scored the only Crew goal in their 3-1 victory; D.C. United scored two own-goals.
In the article put out by Murphy for Massive Report, he writes that sources said "The Crew" will not be used in official capacity but will be a nickname, just like "Black & Gold."
The logo is set to differentiate Columbus from other MLS clubs, and focus more on being a global brand. With being said, this is what the supposed logo is set to look like.
I am VERY disappointed in the Columbus ownership. Are they gonna be like Anthony Precourt and ignore the fans? We fought to #SaveTheCrew not save that team from Columbus. Worse than the Chicago rebrand. Looks like a clipart logo for a free iPad game made for 8-year olds. #Crew96 pic.twitter.com/szYJnoKLyh

— Corbin Williams (@corbinwilliams_) May 9, 2021
A white 'C' in the forefront of a black background in the middle of a flag like structure with 'COLUMBUS' written above and 'SC' written below.
The club has yet to make an official announcement, but we are to expect a statement coming soon.
UPDATE 2:08 PM EDT: The club has released the following statement.
The #Crew96 have released a statement on the rumors of a potential rebrand. pic.twitter.com/gsEAZueJ8v

— Wall to Wall Sports (@W2WSports) May 9, 2021