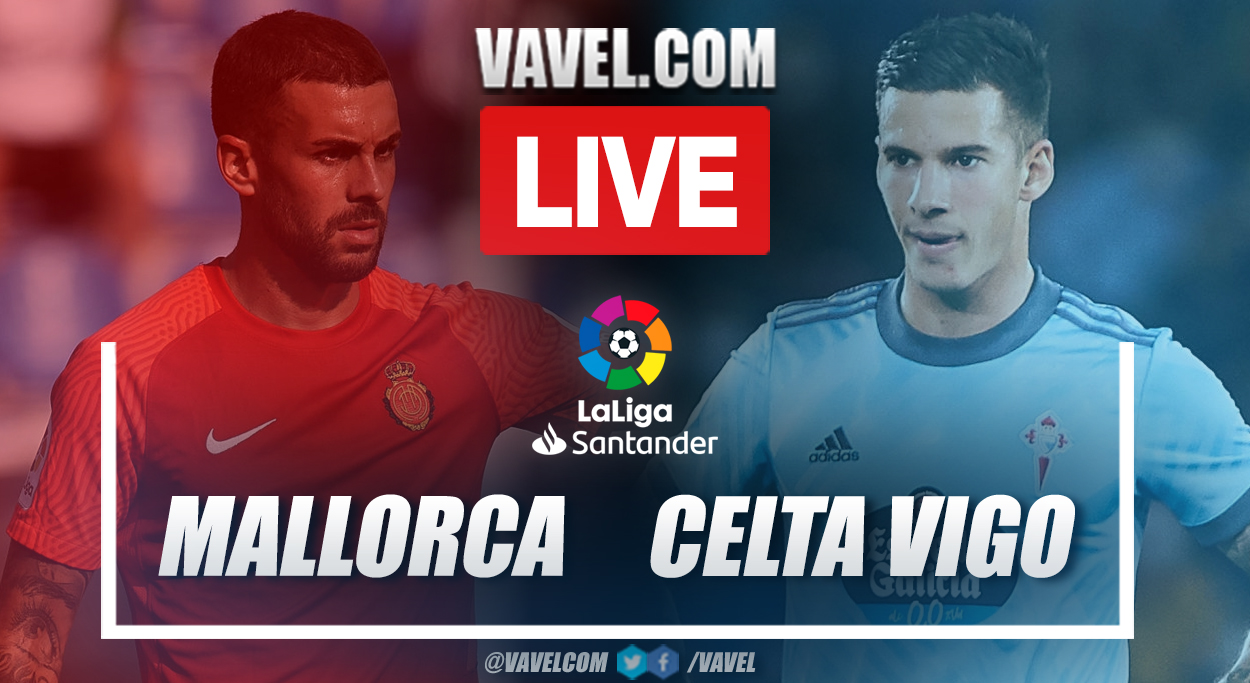 Transmission ends
Minute 94
Minute 92
Minute 90
Minute 89
Minute 87
Minute 83
Minute 79
Minute 78
Minute 74
Minute 71
Minute 67
Minute 63
Minute 61
Minute 57
Minute 54
Minute 51
Minute 48
Second half begins
Minute 53
Minute 51
Minute 48
Minute 45
Minute 43
Minute 41
Minute 37
Minute 33
Minute 30
Minute 26
Minute 23
Minute 20
Minute 16
Minute 14
Minute 10
Minute 7
Minute 4
Minute 1
The match begins
Latest results - Celta
Latest results - Mallorca
Last match
Stadings
News - Celta
News - Mallorca
Tune in here Mallorca vs Celta Live Score!
How to watch Mallorca vs Celta?
What time is Mallorca vs Celta match for LaLiga?
Prediction
Celta training
Mallorca Training
Referee
Key Player - Celta de Vigo
Key Player - Mallorca
History
Celta de Vigo: a match to show their true level again
Mallorca: a match to move away from the relegation places and dream of getting closer to the top of the table.
The match will be played at the Son Moix Stadium
Welcome to VAVEL.com's coverage of the LaLiga match: Mallorca vs Celta de Vigo Live Updates!